Aries Horsocope for May 2015 and Today

Diana's Monthly Aries Forecast for May 2015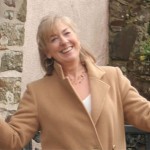 BASIC STUFF
Until the 21st finances, goods, property or anything which affects your material security or physical wellbeing is likely to have your attention. So key themes are centred around 'stuff' – yours (or theirs), and perhaps protecting it, moving it, ditching it or acquiring more. Also seeing how to improve things on a practical, physical, material level which may improve wellbeing – yours or another's.
SHARING THOUGHTS
Mercury is in a very outgoing, chatty area of your Solar chart but it's also to do with education, exchanging information, media etc.  Increased interchanges through speaking and writing are more likely, and possibly more paper-work. Overall, it tends to be a great time for making connections, learning and sharing new stuff, in person or over the wires.
Mercury goes retrograde from the 19thslowing things down but giving you- or others the chance to think things through better.
ASSOCIATIONS
Until the 8th Venus will be in a very sociable sector of your solar chart.  She can help you to be articulate in your expression and tends to deliver environments or daily encounters which are more appealing or entertaining, even exotic. Some of you could be in exchanges with others who appreciate your self-expression or there may be more interesting daily encounters or more access to the arts. Media is favoured as is anything artistic. This transit could bring warm, supportive relations with siblings or soul brothers and sisters. You also can do better when buying/selling/promoting etc and if you want to settle a feud or negotiate for something, then you can be very persuasive.    
MOBILIZE ASSETS AND TALENTS
Until the 12th Mars is demanding you put more effort and decisiveness into getting organized in a physical or security-orientated sense. The piggy-bank, possessions or any other bit of territory may need a more motivated and decisive approach. And that may mean a more dynamic application of talents and skills. You could be striving to get your hands on certain things, but watch your step related to basic material security, money, property or possessions. Mars can be demanding, impulsive or too hasty at times, so try to take your time when making important decisions. Your physical strength may be stretched or there may be tensions as you try to work through what needs to be done in a physical/material/financial sense. You may be more actively engaged in diet or health matters – your own or someone else's.
DYNAMIC COMMUNICATIONS
From the 12th Mars is in a transit of your Solar communications sector accelerating mental processes and firing up the way you express yourself. Educational pursuits, speaking, writing or socializing can be demanding or competitive at times and you express ideas and opinions with greater force and dynamism which may take others aback. Comings and goings may increase or you find yourself more in the stream of information exchange and this would be a good time to float a new concept or body of work. However, there may be tensions and you can feel overloaded with too much information coming at you or demanded from you. Sometimes, it could feel that certain others are too impatient or over-assertive but, your own reactions may be too defensive. It's better to be measured and decisive in what you say, keeping lines of communication open rather than wasting energy wondering about someone's deeper motives.
In general, there may be more correspondence or other types of paperwork than usual and flying hither and thither for business or personal reasons. Overall, you should start to feel more confident about making decisions or defining certain objectives more clearly. You can be proactive and successful with media, promotions, negotiations or simply speaking up for yourself in a more assertive way.
PERSONAL SPACE
From the 8th Venus beams a friendly, sociable light into the root of your chart.  This can manifest in various ways. Overall, it encourages a more harmonious time at home and you welcome others into your space or are more the visitor to others. Or, it could be a venue where you all meet up. It could be a good time to appreciate family or tribal connections, or maybe you like where you are located.
CREATIVE THINKING
From the 21st the Sun is in a sociable, busy area and you could be meeting and greeting or connecting over the wires, corresponding, maybe sharing what you know, and probably running around more. It's a time when you have more on your mind and maybe more to get your head around. Education or travel is also highlighted and there may be plans, schedules or itineraries to consider.
CREATIVE IMPRESSIONS
Jupiter, planet of potential abundance and expansion will very positively influence your Sun sign until next August. This is a time when you may be appreciated more for yourself in a playful or romantic sense. At times it will encourage a more spontaneous, even self-indulgent, energy. There may be admiring glances coming your way and you may be in the mood to take a risk or a gamble. You may grow through access to creative activities where you can feel empowered and shine in your own unique way. Children, animals and leisure or entertainment activities will be emphasized.
Ariens born 1st-6th April or with 12-17 degrees rising will feel this energy the most this month.
TESTING IDEALS AND BELIEFS
Until June 2015, Saturn is in a supportive aspect with your sign. There may be some deep insights about beliefs or fields of interest mental and physical which will teach you a great deal. You will be seeing the reality, warts and all, of something you idealized. Taking more seriously wider communications, literature, higher education, legal matters or long distance connections. Developing a new understanding will be gradual like chipping a shape out of stone. So be steady and patient. You may become more respected for your knowledge or style of communicating, but also appreciate and even wish to emulate others for this.
Ariens born on the 21st-25th March or with 0-4 degrees rising will feel this energy the most this forecast period.        
Uranus: Ariens born 7th-10th April or with 17-20 degrees rising will feel this energy the most this forecast period.    
Pluto:  Ariens born 4h-7th April or with 14-17 degrees rising will feel this energy the most this forecast period.    
Watch Video on Youtube
Aries
What today looks like:
| | |
| --- | --- |
| Love: | |
| Expression: | |
| Career: | |
| Money: | |
| Feelings: | |
| Spiritual: | |
Starting today, and concluding on Monday, the Moon is partnering with Pluto. Your area of joint finances, sex, and taboo is filled with a tenacious, possesive desire by the Moon in Scorpio. It may be good to make career changes, or transform your reputation, while this easy, oppertunistic link continues.
Elsewhere: continuing today, and finishing on Wednesday, the planet Mercury is struggling with Saturn. Mercury sitting in Gemini may mean a consideration which is intellectual, and communicative in your area of conversations, analysis, and short journeys. It may be a struggle to talk to someone from a different culture, or discuss something unfamiliar, while this fluctuating, tricky link continues.
Also today: continuing today, and ending on Friday, the Sun is tussling with Jupiter. The Sun sitting in Taurus may mean a power which is reliable, and methodical in your area of finance, personal values, and property. While this trying, difficult connection continues, it might be difficult to grow your wealth, or to have fun with your money.
Also On This Day:
Our Moon continues transiting Scorpio until Tuesday.
A sextile aspect between the planet Neptune and the Sun carries on today, and continues until Sunday.
Mercury carries on transiting Gemini until the 8th of July.

This horoscope was written by Athie the Owl, DianaGarland.com's new robotic astrologer. She's programmed to automatically generate your daily horoscope, based on the positions of the faster moving planets. Athie is still only young, so please bare with any teething problems. You can help her improve by reporting problems here.
Remember, daily horoscopes should only be taken lightly, and if you want to read Diana's more detailed monthly prediction, you can click here. If you'd like a one-on-one reading from her, click here.
Diana's 2015 Aries Forecast:
THERE WILL BE 2 SOLAR ECLIPSES IN 2015:
The first Solar eclipse of the year occurs on March 20th in your 12th/1st house.
This eclipse covering the subsequent 6 months, could trigger the Mercury/Neptune vibe in early Pisces. Just make sure you don't get the wrong end of the stick because a communication was unclear or you confuse someone with your lack of clarity.
A time of fresh starts, with things on a personal level. Because this eclipse is on the cusp you there will be new beginnings related to your inner needs as well as your outer image and personal goals and ambitions over the next 6 months. So no more procrastinating, launch into something new!
The second Solar eclipse of the year occurs on Sept 13th in your 6th house
A good time to make improvements regarding employment, daily work methods, health matters (yours or another's).
Until August 11th Jupiter, planet of potential abundance and expansion will positively influence your Sun sign. This is the second part of a 12 month period when you may be appreciated more for yourself, and you may find ways to be more creatively self-expressive or enterprising. There will be more call upon you to perform, compete, or flex your creative muscles. This transit and could help bring romance into your life, or find yourself in a more entertaining, sporty or 'on show' sort of environment ! Your world will expand through contact with children or animals or you'll have more success with activities where your inner child can come out to play. Also this is a time when money can be made from speculative ventures or making use of talents which tend to be enhanced at this time. You may be rubbing shoulders with others who are competitive, artistic, or just out to have a good time. You should feel confidence growing over these months if you tap into your personal power more.
Ariens born from mid-month or with from 23 degrees rising will feel the energy of Jupiter in Leo the most.
Venus will be in an extraordinarly long transit this year…
Venus will be teaming up with Jupiter in Leo June 6th – Oct 9th resulting in a stunning series of aspects to your Aries sun and favourably underpinning the availability of more entertaining or playful environments. This could stack the odds in your favour in the romance department too. Creative or speculative projects will benefit and this is the moment to reach further and think bigger through these areas and also anything performance or competition orientated.
Jupiter transits from Leo to Virgo on August 11th putting Jupiter in your area of health & work. This will bring opportunities for more satisfaction related to employment. Also, your everyday tasks, the job set-up, techniques or health matters – your own or another's. Others may tend to consult with you for your knowledge or skill and, in general will tend to be more appreciative of your abilities and your contribution. Either way, daily work is likely to teach you a lot and tends to be more fulfilling.
It's likely that through everyday work or health and fitness your territory, physical or mental, will broaden.
Jupiter's beneficial vibration could help your wellbeing as you learn what does and does not work for you on practical levels. The downside is that you might take on too many duties or overstep the mark with diet or exercise. Remember, moderation in all things.
All Ariens born until just past mid-April or with up to 24 degrees rising will feel the Jupiter vibration in 2015
Saturn transits out of Scorpio into Sagittarius on Xmas eve returning for a short spell between 15th June – 17th Sept a fellow fire sign – and that puts it into a supportive aspect with your sign Aries. You will be working harder at literature, higher education, legal matters or long distance connections. You could be integrating new understanding of concepts, language, culture or a belief system. It's important not to close your mind because you think there is nothing new to learn about any of these areas, or think that current understanding is correct simply because you cannot see beyond them through lack of experience. Developing an ideology or field of knowledge will be gradual like chipping a shape out of stone. Getting educated will be practical and visceral, so be consistent and patient.
One way or another, a different dimension will open to you through unfamiliar places or those with a different mind-set or background to your own. Ariens born up to first week of April or with up to 12 degrees rising will feel the energy of Saturn most over 2015.
For you Aries, Saturn returns to your Solar 8th house. The 8th house is a gear-change zone which usually means clearing the decks in one area to make space for new green shoots in another area. This may involve property, finances, relationships or bad habits. You'll become more aware over this time frame of who/what you can really trust and what the bottom line is. In the process, you may have to let go of a previous set-up, expectation or contract so that you can get more fulfilment from life. Ditching or modifying a prior arrangement in favour of one which is financially or emotionally more comfortable can happen but it will be gradual and you may still have to live within the parameters of the previous conditions for a while. Or maybe there's a removal of a certain resource or support system or lifestyle and you are rigidly fearful because you see this as a loss, which it may be – in the short-term. But this is the house of new beginnings, of re-working your mission statement, streamlining or physically re-cycling the old material into something completely different. Either way, you will slowly be transitioning into a fresh perspective. At times, there may be more turmoil going on inside of you than others realize or appreciate. Maybe you have been realizing that chronic bad habits are difficult to break or a commitment is proving more challenging than you signed up for. One way or another, over this long transit your value structure will be challenged and re-shaped as a result.
A different way this can work is anything occult or connected to the 'other side' you take more seriously or work on yourself and your ability to renovate or renew your existence despite the obstacles and challenges. During this period you will have to be patient and persevering as the cogs of the gears slowly shift into their new positions. Ariens born from 17th April or with from 26 degrees Aries rising will feel this energy the most in 2015.
Uranus continues in a hard aspect to Pluto over 2015 orbiting closest to each other until mid-April affecting most strongly those born in the second decanate of the sign.
Aries, with Uranus in your Sun sign til 2019 and Pluto at the top of your chart for more years than that, it may be necessary to follow a different path to the one you have been used to.
Those of you born from the second 10 days to the beginning of the last 10 days of Aries will have a continuation of, or the start of changes which affect your sense of self and who you are in the wider world. You may feel a restless urge to express yourself in a freer or more independent manner. Spiritual or psychological insight could rock your world and your familiar way of being begins to alter.
You may find yourself more connected to a group of those with an interest or expertise in common. Technology of any kind, or anything related to the internet may be emphasized and in general, you could be connecting with kindred spirits as part of this process of self-identity transformation. This period could certainly hold some surprises which could either inspire you or awaken you suddenly but it is definitely designed to catapult you out of your familiar little box. So expect the unexpected and do your best to roll with the changes.
As this transformation takes place you may adopt a more rebellious stance in situations you would have accepted previously. This might take certain others aback who cannot understand your unwillingness to conform and there may be some finger pointing or intakes of breath from them along the way but this is part of the spirit of revolution of Uranus which, ultimately will facilitate change and transformation and is, with Pluto, part of a significant growth process in your consciousness.
Those children of the Ram born 4th-14th April or with 11-21 degrees rising will feel this energy most potently in 2015.
The life-changing force of Pluto continues to be felt across your sign from Capricorn. You should listen to the most primitive part of your knowing (not thinking) and follow your gut instinct when deciding which is the best way to go regarding direction in life. Over 2015 there will be an increasing urge for you to get more control over relationships with professionals, officials, parents, or build a reputation which is more true to the real you and your evolving values.
Pluto influences you to feel things more intensely and brings out your demons at times. And you could meet some of these intense feelings through interaction with authority figures, those who seem to hold all the cards and are in control of things. But manifestations of Pluto will also force you to look within and ask some deeper questions about where you really want to be in the big world. With the planet of death/rebirth affecting general life direction, career, reputation, teachers or authority figures it could mean some of you are involved in power struggles or are forced to make a major changes in these areas. Ultimately good because it clears the decks for new beginnings. Pluto is about power and will either bestow the will-power you need to make your mark on the world or give you the insight to find out what your goals truly are. Pluto is also about regeneration and you will have the opportunity for great success even if you have to switch boats mid-stream. If this feels right and supports your deepest values then go for it.
Finding a fresh direction or another option means steering a new course and, for a while, it may take some guts (which you have in abundance) and tenacity (which you will have to cultivate). Pluto will give you what you need – but not necessarily what you think you want.
Ariens born 4th-9th or with 11-16 degrees rising will feel this energy most over 2015.
Neptune is transiting early Pisces. Neptune works subtly but may mean you get pulled more into situations where you need healing or have to behave in a selfless, or supportive manner, with no thought of personal gain when helping others. Some of you may become interested in Yoga, meditation or healing practices. Underlying this transit you are preparing, understanding yourself more deeply and tending your inner world your private world like a secret garden. Some of you could have psychic experiences or strange encounters as Neptune sensitizes your third eye, dreams may become more informative. This long transit of many years may have you working more from behind the scenes in minor or major ways. Ariens born 25th-31st March or with 4-11 degrees rising, will feel the effect of Neptune most potently in 2015.
Watch Video on Youtube