Cancer Horsocope for June 2015 and Today

Diana's Monthly Cancer Forecast for June 2015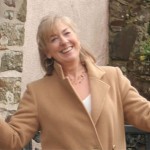 FEED THE SOUL
Until the 22nd the Solar energies could manifest as a pull towards things going on behind the scenes or in your private life – perhaps to do with the past or perhaps it's a work in progress. You'll probably have to put aside personal desires and become more aware of another's needs or requirements, even when you are not in the mood. Others may not fully realize how much you are dealing with as the Sun is in a karmic house during this phase. But this is no time to cling to ego, as, if you do, you may feel let down.
Mercury is working from deeper levels and your mind tends to become introspective and more open to emotional or subtle energies. You may be a little preoccupied, by things going on in the background of your life, and you could find yourself zoning out or just feeling mentally at 6's and 7's as things may be a little up-in-the-air.  Zoning out isn't necessarily a bad thing and, at this time, you can do your best thinking in a restful, nurturing environment or in a private bubble with others. Imagination and intuition are working well. Also a good time for healing, spiritual or imaginative activities, so, listen to your inner guidance, hold the vision of how you want it to be, and plan to move beyond what is now getting in the way of your happiness and wellbeing.
Mercury continues retrograde until the 11th meaning things are undecided or unclear so you may have to 'let go and let God' – also practice the Law of Attraction. But whether you are consciously working on an outcome you prefer or not, things will inevitably come together, as we live in a constantly evolving and creative universe.
Until the 6th planet of love, material success and physical balance, Venus, is in your sign supporting a gregarious, sociable mood. Meeting the world with more ease and enthusiasm after the previous phase which was less certain and more introspective. Close relationships get a boost with more opportunities to mix and mingle successfully or connect with those important to you. With Venus here you will tend to come across as more welcoming and attractive – good news for business as well as your personal life. On the other hand, you could be feeling somewhat self-indulgent and inclined to treat yourself to activities, or purchases which boost morale or are a valuable asset. It's not all easy-peasy with Venus, which also rules money and other material resources like possessions and property, and you'll need to work to balance things, so just make sure that the flow of abundance is not flowing more from you than to you – unless that is your choice. Overall this is a good time to put yourself out there and work the energy to your advantage in whichever manner is most beneficial.
THE MATERIAL WORLD
From the 6th Venus is in an area concerning money, property, possessions and other basic stuff. Overall, it means you can do okay in financial negotiations as your people skills will tend to improve. Buying/selling/renting/leasing tends to go in your favour and applying for funding or investments made under this transit can prove beneficial as long as you are sensible and don't take a wild risk. In general, Venus tends to ease things materially and can open the path between money or other goodies and you but, just make sure the traffic isn't travelling more away from you than towards you – unless this is your choice.  Venus will be here until October.
SERVING THE COMMON GOOD
Until the 25thMars is in a more inward and private area suggesting things could be busier behind the scenes or in a separate bubble with others. This is a dynamic energy and so you may be putting yourself out for something bigger than you are. But that's alright for this is a karmic house which is about selflessness.
This Mars transit will encourage a more self-reflective mood where you will be mulling things over whilst in the midst of other activities. Mars here can dip the vitality and you may be feeling somewhat downbeat and talk yourself out of something which could ultimately be good.
This Mars transit will also stimulate the unconscious and your imagination as well as your ability to manifest what you want and shape things from backstage. You may feel happier if you take more time out for yourself to nurture or heal and it's advisable to work alone whenever you can. Emotions and some frustrations may be nearer the surface and knee jerk reactions are more likely so this is something you may catch yourself doing. Those who take this onboard may just avoid falling down those old emotional holes in the road.
Because your energies are turned inwards, you are more easily affected by outside influences and can get sucked into other people's stuff, their moods and opinions, so just be more self-protective at this time. Pay attention to dreams, visions, omens and coincidences. Mars here will also underpin practices like yoga, meditation, clairvoyance or healing, or indeed anything which takes you out of yourself which helps you sustain the energy and enthusiasm you need to be of service where necessary.
READY TO ROLL
From the 25thMars in your sign, which means the need for you to be decisive and to take action is has been increasing. It also brings more hustle and bustle around you. More stamina may be needed but vitality tends to improve and, whether you like it or not, the goals and objectives are more obvious. Definitely the time to get the ball rolling on things – or just keep up! As Mars is about initiating things, whether you choose it or not, this is a time to be more dynamic and physically active and get on with what needs doing either out of choice or necessity. Some of you will get plunged into situations which demand assertiveness, leadership or just get you working harder.
Even though Mars tends to boost vitality, be aware that Mars can run you ragged and use up your time or sap your energy, so take the trouble to engineer enough down time for yourself. The advice is to be smart and customize things to suit you better and pace yourself so you will have the reserves you need to tackle life, balancing your efforts with enough R&R. Overall, this is your opportunity to get with whatever program you need to improve things for yourself personally. Mars does not like hanging around and so you should not procrastinate once you have thought something through, but impatience and overstretching your energies are Mars' weaker side so just watch your step as you go forward and you can be successful.
SHINE YOUR LIGHT
From the 22nd is a powerful time for you with the Sun in your sign. A good time for taking stock and reviewing the dance of life over the past year. In general, the way should be clearer to improve things for yourself personally and definitely to be more 'self' centred, doing whatever is most supportive of yourself physically, mentally and spiritually. Also to give more time and energy to aims and ambitions close to your heart and feel the empowerment that brings.  
On the 14th, Saturn, returns to its previous position until October. It can mean ultimate success if you pay more focused, nurturing attention to creative or investment projects, also regarding the affairs of children/young ones, or a romantic relationship then you are on the road to building a solid and robust structure which stands the test of time. Equally, any leisure or creative activities may be harder to organize or you will have less time for them. A more disciplined, patient approach will help them bear fruit. It may also mean that, because of one (or more) of these examples you feel held back or limited in your freedom to frolic so you will need to proceed in a more structured or organized fashion. Cancerians born 22nd/23rd/June or 19th/20th June or 21st/22nd July with 28 degrees or 2 degrees rising will feel the energy the most this forecast period.
 
A FERTILE SOIL TO EXPERIENCE AND GROW
Jupiter is in your area of piggy-bank, property and possessions. Until next August remain open to whatever resource, knowledge or experience might help you expand mentally or physically into fresh territories. Such decisions could teach you a great deal and even turn out to be lucrative or worthwhile in other ways down the line.
Jupiter here will also help you decide what is of highest priority to you at this stage in your life's journey. He will help you to think positively about basic resources (money or property) and he will help you realize your own worth through opportunities for you to show others what talents and abilities you have. Others are more likely to show appreciation of your property, talents or experience over this long transit.
Cancerians born 7th-14th July or with 15-22 degrees rising will feel this energy the most this forecast period.       
Uranus: Cancerians born 9th-14th July or with 18-21 degrees rising will feel this energy the most this forecast period.    
Pluto:  Cancerians born 5th-8th July or with 13-16 degrees rising will feel this energy the most this forecast period.     
Watch Video on Youtube
Cancer
What today looks like:
| | |
| --- | --- |
| Love: | |
| Expression: | |
| Career: | |
| Money: | |
| Feelings: | |
| Spiritual: | |
Beginning today, and concluding on Friday, your family area is battling with your career area, as the Moon is competing with Uranus. Currently sitting in Aries, Uranus is giving an innovation which is enthusiastic, and alert to your area of motivations, careers, and society. It might be a struggle to look after an authority figure, or involve your family in your profession, while this competitive, difficult link continues.
As well: continuing today, and ending on Sunday, Mars is tussling with Neptune. Mars present in Gemini might mean a communicative, chatty action in your area of spirituality, subconcious, and mystery. While this diffcult clash continues, it may be difficult to look in to a mystery, or to contemplate the unfamiliar.
Also On This Day:
The planet Venus starts a square aspect with the Moon today, which continues until Friday.
Jupiter starts a sextile aspect with the planet Mars today, which ends on the 13th.
The Sun carries on transiting Gemini until the 21st.
A square aspect between the planet Pluto and our Moon continues today, and continues until Friday.

This horoscope was written by Athie the Owl, DianaGarland.com's new robotic astrologer. She's programmed to automatically generate your daily horoscope, based on the positions of the faster moving planets. Athie is still only young, so please bare with any teething problems. You can help her improve by reporting problems here.
Remember, daily horoscopes should only be taken lightly, and if you want to read Diana's more detailed monthly prediction, you can click here. If you'd like a one-on-one reading from her, click here.
Diana's 2015 Cancer Forecast:
MERCURY RETROGRADES 3 times for approx 3 weeks each in 2015:
First retrograde on Jan 21st – February 11th – Aquarius 17-1 degrees
Second retrograde on 18th May – 11th June – Gemini 13-4 degrees
Third retrograde on 17th Sept – 9th October – Libra 15-0 degrees
THERE WILL BE 2 SOLAR ECLIPSES IN 2015:
The first Solar eclipse of the year occurs on March 20th in your 9th/10th house.
This eclipse covering the next 6 months, could trigger the Mercury/Neptune vibe in early Pisces. Just make sure you don't get the wrong end of the stick because a communication was unclear or you confuse someone with your own lack of clarity.
Reaching out for the knowledge and exploring new possibilities and dimensions of experience. Take the initiative regarding your direction and your goals.
The second Solar eclipse of the year occurs on Sept 13th in your 3rd house
A time of fresh starts through connections new and old, gathering information, also reaching out to siblings or not putting off contacting that certain person.
Astrologically speaking, as one of the Cardinal signs, there's a lot of planetary action continuing to affect your Sun sign in 2015 with Uranus and Pluto making a strong impact. The Cardinal signs are the movers and shakers of the zodiac and the way you handle what the universe is dishing up between 2011 and 2016 is generational and will, to an extent, set the precedent for what follows further down the line…
Cancer, with Uranus in a hard angle to your Sun sign til 2019 and Pluto in your opposite sign for more years than that, you will be getting used to the sometimes jittery and sometimes exciting feeling that change is in the air and that your direction in the wider world is going through a cycle of change. Certain close relationships will never be the same again and even though it may not feel like it at the time, it's your sub-conscious choosing what is taking shape.
Venus will be in long transits beginning late in the year………
Venus will be in Leo from June 6th – Sept 17th which is potentially good news for you Cancer as the abundance of Venus will be gracing a materialistic area to do with finances, property, and possessions. It is also the field of your innate talents. With Venus in a long transit here could get yourself a good deal on something but also find that a talent becomes lucrative.
Jupiter is in Leo until August 11th . Growth will tend to come more through finances, property or other material ways. Definitely the time to capitalize upon your assets, be they material or in the form of inborn talents. This vibration can attract useful resources or opportunities and you discover more about their value in your life. Take advantage of Jupiter here to underpin whatever might help you expand mentally or physically into new territories as it could result in better finances or better use of your talents, now and in the future. By thinking bigger, you should do better in basic material ways.
Cancerians born from mid-July with from 23 degrees rising will feel the energy of Jupiter in Leo the most.
Jupiter enters Virgo on August 11th beginning a cycle of developing yourself through communications, education or creative self-expression. In person or over the wires, you can benefit through networking, exchanging information and improving your communication style through any media and people skills. This is right up your street Gemini. If you are ready to seize fresh opportunities and learn new things, you begin to see a range of happier options unfolding before you as Jupiterian expansiveness influences you into a more outgoing, positive frame of mind but Saturn will keep you realistic about what's doable in practical terms. There could be more comings and goings within the locality, or social life could become a busy hub of mental activity and a learning resource as well. You can develop people skills, learn a new language or jargon, visit unfamiliar places or mix with a culture or a mind-set different to what you are used to. New pathways will be carved into your mental landscape. And this is a good period for connecting with creative thinking and expressing yourself freely through different media maybe channelling your thoughts and intuitions and getting the bigger picture as your mental map expands.
Cancerians born after mid-July or with up to 23 degrees rising will feel this energy the most in 2015.
For you Cancer, Saturn's new transit in Sagittarius may equate to a more challenging work schedule, or for some, a need to take health and fitness more seriously – your own or someone else's. This is the 'stitch in time saves nine' position of Saturn. Generally it means harder work and more service to others on a regular basis and keeping things ticking over with maintenance and repairs. You may be in more regular contact with co-workers medicos, therapists or service-providers now. Any of these may feel challenging because it will be through them that you meet the tests of Saturn. A great time for learning practical skills and applying yourself in useful ways so as to get useful results.
Saturn will be in this transit all year except between June 15th and Sept 18th 2015
Cancerians born up to 5th July or with up to 23 degrees rising will feel this vibration the most over 2015.
Between June 15th and Sept 18th
Saturn challenges come through children/young ones, speculative or investment projects, or a romance. These areas, hobbies and competitive activities will need a more disciplined, patient approach to slowly come to fruition. Creative interests or spare-time activities will need a consistent and disciplined input. Those of you involved in the arts or promotional or performance-type activities, should understand that a regular, methodical application will bring success in the long run, nothing will happen fast.
In this Saturn transit you'll learn how to concentrate your energy into building new routines into activities you find empowering, enterprising creative or competitive.
Cancerians born from 17th July or from 27 degrees Cancer rising will feel this vibration the most.
Uranus continues in a hard aspect to Pluto over 2015 orbiting closest to each other up to mid-April
Uranus will be transiting the top of your chart until 2019 Inspired new beginnings with your general life-direction can occur over the 7 plus years of Uranus here. There may be a several changes of conditions over 2015 if Uranus comes within range of an important point in your natal chart. Change and expansion, especially with Jupiter in your sign until mid-July, may be a governing factor and you will be learning a lot as new doors open in the professional arena but also with partners and other close relationships personal or professional.
A previous set-up may suddenly be replaced and you'll have to adapt to a different environment. Because you are re-thinking the master-plan or wanting a change in your direction, there could be a 'coup de foudre' when things happen fast, but this is the spirit of revolution which facilitates your evolution and is part of a significant growth process even though it may be unpredictable at times.
Cancerians born 2nd-14th July or with 11-21 degrees rising will feel this vibration the most over 2015.
Pluto, now in Capricorn for many years in your close relationship area, will help you decide what kind of personal or professional interactions are most worthwhile. Wherever Pluto goes in the chart, your feelings are more sensitive and there will be a letting go which may feel inevitable or you cling to bygone scenarios which makes evolving more difficult. But Pluto is about rebirth from the raw material of the old way, the old life. This strong drive growing within you intensifies certain relationship interactions and there could be intense exchanges at times. With the planet of death/rebirth affecting you it could mean some of you are compelled to make major changes or have it thrust upon you by a someone in close relationship. This could work to your advantage in the long run as it shakes things up and clears the decks. Finding a fresh direction or another option means steering a new course and for a while it may take guts and tenacity but Pluto will give you the deep conviction to see it through all the way. Pluto, planet of manipulation and control, means that you may encounter these factors in your interactions with others at close quarters but you should stick up for yourself and your value structure will, after a period of disorientation, regenerate and strengthen. Cancerians born from the 4th-8th July or with 11-16 degrees rising will feel this vibration most strongly over 2015.
Early Cancerians will feel the beneficial effect of the Neptune transit in 2015. For you this means a pull to make sense of the mystic or unknown in more educated, philosophical, idealistic ways. Along the way, some of your pet theories and beliefs could slowly dissolve. You could become a pilgrim or spiritual seeker or you serve others with your knowledge or sage advice. Some of you may develop your communication skills and access a larger audience with your knowledge, compassion or intuition. Others may become interested in a particular place you feel is sacred or special. You could be drawn to mystical teachings, higher knowledge, or the arts. You may develop an interest in metaphysics, inter-dimensional travel or have telepathic experiences. You may discover that what you thought was written in stone as true you have been seeing through rose-tinted spectacles and is an illusion – maybe a mass illusion. There may be some confusion about your beliefs but doubt and skepticism are healthy, so test out theories before deciding what is truth for you. Cancerians born 27th June-4th July or with 4-11 degrees of Cancer rising will feel this vibration the most.
Watch Video on Youtube