Leo Horsocope for October 2015 and Today
Monthly Horoscope for October 2015
-
Permalink

Diana's Monthly Leo Forecast for October 2015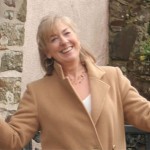 On Oct 13th there will be a new moon at 19 degrees Libra which could elicit changes – possibly sudden or radical which will be occurring over the following month wherever Moon or Uranus are transiting in your natal and sun-sign charts.
In the sun-sign chart:
LEO and LEO rising: Improve the way you communicate, source or use media. This is a time to make new connections, or study a new subject. Write that letter, or make those important contacts over the next 4 weeks. Longer-term (Uranus): Dawning within you is a new way of looking at things. You will realize that the picture of an ideology, belief or field of knowledge that you espoused is incomplete. You gradually discover what is missing. Wonderful time to study an unfamiliar or unconventional subject and to allow your mind to open through travel and other cultures.
OTHER NEWS…
Until the 24th the Sun is in a sociable, busy area and you could be meeting and greeting or connecting over the wires, corresponding, maybe sharing what you know or sourcing useful information, and probably running around more. It's a time when you have more on your mind and maybe more to get your head around.
SHARING THOUGHTS
Mercury is in a very outgoing, chatty area of your Solar chart but it's also to do with communications equipment, media etc.  Increased interchanges through speaking and writing are more likely, and possibly more paper-work. Overall, it tends to be a great time for making connections, learning and sharing new stuff, in person or over the wires.
GOOD IN YOUR SKIN
Venus is in your sign until the 9th supporting a more gregarious, 'sharing' mood and could boost your love-life and other close relationships. Meeting the world with more ease and enthusiasm after the previous phase which was less certain and more introspective. Reaching out more to connect with others and some of you could be tying the knot with a loved one.
Professional relationships get a boost with more opportunities to mix and mingle successfully or connect with those important to you. With Venus here you will tend to come across as more welcoming and attractive – good news for business as well as your personal life. On the other hand, you could be feeling somewhat self-indulgent and inclined to treat yourself to activities, or purchases which boost morale or are a valuable asset. It's not all easy-peasy with Venus, which also rules money and other material resources like possessions and property, and you'll need to work to balance things, so just make sure that the flow of abundance is not flowing more from you than to you – unless that is your choice. Overall this is a good time to work the energy to your advantage and reap the potential benefits.
THE MATERIAL WORLD
From the 9th Venus is in an area concerning money, property, possessions and other basic stuff. Overall, it means you can do okay in financial negotiations as your people skills will tend to improve. Buying/selling/renting/leasing tends to go in your favour and applying for funding or investments made under this transit can prove beneficial as long as you are sensible and don't take a wild risk. You and a friend could be getting organized materially, or expanding into new territories and enjoying the trip. In general, Venus tends to ease things materially and can open the path between money or other goodies and you but, just make sure the traffic isn't travelling more away from you than towards you – unless this is your choice.
MOBILIZE ASSETS AND TALENTS
Mars is demanding you put more effort and decisiveness into getting organized in a physical or security-orientated sense. The piggy-bank, possessions or any other bit of territory may need a more motivated and decisive approach. And that may mean a more dynamic application of talents and skills. You could be striving to get your hands on certain things or places, but watch your step related to basic material security, money, property or possessions as Mars can be demanding, impulsive or too hasty at times. Your physical strength may be stretched or there may be tensions as you try to work through what needs to be done in a physical/material/financial sense. You may be more actively engaged in diet or health matters – your own or someone else's.
TOUCH BASE
From the 24th your attention could centre around a base of operations, community or family or extended family. Property matters – buying/selling/home improvements may be a feature or it may be about a debts or loans. In some respects your gaze will tend to be more inwards and you may be pondering more, or feeling things more deeply. Listen to your instincts!
Saturn returned to Sagittarius on September 17th and will stay there until late 2017. This puts her in a positive angle to your Sun sign. Overall, it can mean ultimate success if you pay more focused, nurturing attention to your creativity, or playful, fun activities over the long-term. Equally, any leisure or creative activities may be harder to organize or you have less time for them or you have to be persevering to achieve success with them. Also more responsibility regarding children/young ones, animals or a romantic relationship, is a possibility. A more disciplined, patient approach will help them bear fruit. It may also mean that, because of one (or more) of these examples you feel held back or limited in your freedom to frolic so you will need to proceed in a more patient, organized fashion. Then you are on the road to building a solid and robust structure which stands the test of time in any of these areas.
Leos born 23rd-28th July or with 0-5 degrees rising or 22nd August and 29 degrees rising will feel this energy the most.
A FERTILE SOIL TO EXPERIENCE AND GROW
Jupiter is in your area of piggy-bank, property and possessions. So, until Sept/2016 remain open to whatever resource, knowledge or experience might help you expand mentally or physically into fresh territories. Such decisions could teach you a great deal and even turn out to be lucrative or worthwhile in other ways down the line.
Jupiter here will also help you decide what is of highest priority to you at this stage in your life's journey. He will help you to think positively about basic resources (money or property) and he will help you realize your own worth through opportunities for you to show others what talents and abilities you have. Others are more likely to show appreciation of your property, talents or experience over this long transit.
Leos born 3rd-9th August with 11-17 degrees rising will feel the energy the most this forecast period.
Watch Video on Youtube
Leo
What today looks like:
| | |
| --- | --- |
| Love: | |
| Expression: | |
| Career: | |
| Money: | |
| Feelings: | |
| Spiritual: | |
Beginning today, and ending on Friday, the planet Venus and the Moon are joining forces in the sign of Leo. A comforting, socialable feeling is present in your area of world view, first impressions, and image, during this intensive link. In the sign of Leo, the planet Venus provides an expressive, self-oriented value, while the Moon presents a prideful, expressive need. Where your general outlook is concerned, it may be good to play a one-on-one game right now.
Also today: starting today, and finishing on the 15th, the Sun is competing with the planet Uranus. The Sun present in Libra may mean your area of conversations, mental energy, and brief trips is provided with an impulse which is just, and compromizing. While this balancing act continues, it may be a struggle to discuss something unfamiliar, or to think about a holiday.
Also On This Day:
Starting today and concluding on Monday, the planet Neptune is in an opposition with the planet Mars.
The Sun carries on transiting the sign of Libra until the 23rd.
The planet Venus starts transiting Virgo until the 8th of November.
A square aspect between the planet Saturn and the Moon begins today, and concludes on Thursday.

This horoscope was written by Athie the Owl, DianaGarland.com's new robotic astrologer. She's programmed to automatically generate your daily horoscope, based on the positions of the faster moving planets. Athie is still only young, so please bare with any teething problems. You can help her improve by reporting problems here.
Remember, daily horoscopes should only be taken lightly, and if you want to read Diana's more detailed monthly prediction, you can click here. If you'd like a one-on-one reading from her, click here.
Diana's 2015 Leo Forecast:
MERCURY RETROGRADES 3 times for approx 3 weeks each in 2015:
First retrograde on Jan 21st – February 11th – Aquarius 17-1 degrees
Second retrograde on 18th May – 11th June – Gemini 13-4 degrees
Third retrograde on 17th Sept – 9th October – Libra 15-0 degrees
THERE WILL BE 2 SOLAR ECLIPSES IN 2015:
The first Solar eclipse of the year occurs on March 20th in your 8th/9th house.
This eclipse covering the next 6 months, could trigger the Mercury/Neptune vibe in early Pisces. Just make sure you don't get the wrong end of the stick because a communication was unclear or you confuse someone with your own lack of clarity.
Good to be taking steps to improve anything related to joint interests/finances/property, bearing in mind the other's needs and requirements.
The second Solar eclipse of the year occurs on Sept 13th in your 2nd house
A time of fresh starts through finances, property, possessions and any your inborn assets.
Jupiter is in your sign encouraging a real growth spurt in your life. Your mind will be opening to fields of interest which teach you new things and it will be easier to see the overview. Your horizons will broaden through travel, foreign cultures or higher education. You'll be entertaining new possibilities, looking to the distant horizons and thinking bigger. The expansive, benevolent influence of Jupiter will encourage a new understanding and could plunge you into unfamiliar scenarios where you learn a great deal. A good time to spread your wings and launch into new projects or a fresh enterprise. Also a time to look into legal matters in a major or minor way.
All natives of your sign will feel the influence of Jupiter over 2015.
Jupiter moves into Virgo on August 11th Growth will tend to come more through finances, property or other material ways. Definitely the time to capitalize upon your assets, be they material or in the form of inborn talents. This vibration can attract useful resources or opportunities and you discover more about their value in your life. Take advantage of Jupiter here to underpin whatever might help you expand mentally or physically into new territories as it could result in better finances or better use of your talents, now and in the future. By thinking bigger, you should do better in basic material ways.
Leos born until just past mid-August or with up to 24 degrees rising will feel this energy the most.
Venus is in Leo from June 6th- Oct 9th and during that transit there will be a happy collaboration with Jupiter in your sign between 25th June – July 7th, indicating potential success in a material, romantic or artistic sense.
Saturn left Scorpio and the root of your chart and entered Sagittarius on Xmas Eve
Saturn here demands you pay more serious, nurturing attention to your creative sel. Also to the wellbeing or education of children/young ones, speculative or investment projects, or a romantic liaison. These will need a more disciplined, patient approach to slowly come to fruition. So you will be taking the long view and thinking about the future. Creative interests or spare-time activities will need a consistent and disciplined input to achieve. Those of you involved in the arts or promotional or performance-type activities, should understand that a regular, methodical application will bring success in the long run, nothing will happen fast. In this Saturn cycle you'll learn how to concentrate your energy into building new routines into activities you find empowering, enterprising creative or competitive.
IF YOU ARE A HOSTAGE TO HISTORY YOU CANNOT EMBRACE YOUR DESTINY
Saturn returns to Scorpio on June 14th and stays there until Sept 17th when she re-enters Sagittarius, there to stay until the end of 2017
Between these dates, you will feel the demanding energies of Saturn in Scorpio, each time she connects with an important degree in your natal chart. Saturn is now in mutual reception with Pluto in Capricorn which tends to harmonize their forces.
This time period finishes the cycle which began in Oct 2012 of having to work harder at family relationships and being more cautious or challenged by conditions in a community or neighbourhood. Anything you have just been tolerating regarding your domestic setup, place on the map or with family members will now need your attention especially as the past may emerge in the present. Maybe you feel a lack regarding one of these areas.
Otherwise, you may be stuck in the past, have baggage which is restricting or have other commitments which feel burdensome. Effort may be needed to manage things at home, as you build a new or improved place for yourself in the world. The up side is that you can feel hugely satisfied with what you achieve and how you have matured emotionally.
Leos born up to 4th August or until 13 degrees of Leo rising will feel this vibration the most over 2015.
Uranus continues in a hard aspect to Pluto over 2015
With Uranus slowly transiting through an expansive area of your Solar chart, expect your familiar way of thinking and interpreting the world to change, maybe in ways you never expected. The key to this transit is to keep an open mind no matter how weird it gets. Certain realizations could be a revelation to you and you are inspired by the implications. You may already have noticed that plans for the future or certain aspects of life have suddenly taken you off in a new direction. A great time to study a stimulating new subject and you may find yourself more attracted to revolutionary or humanitarian movements. For some of you this transit will begin to help you achieve a long-cherished dream or ambition which has been on the back-burner of your life for a very long time. You may connect with others of like-mind with a particular outlook or expertise in common. Travel, contact with faraway places, languages or fresh fields of intellectual interest could radically change your life.
Those born between 3rd- 14th or between 11-21 degrees of Leo Rising will feel this influence most this year.
The new position of Neptune can lead to deeper fulfilment in love relationships and finding your soul-mate. An extraordinary 'bonding' can occur between you and another. In subtle ways, there is an old chapter closing and a new one birthing. Also, you may get interested in a dimension of knowledge which is mystical, supernatural – even divine. You are fascinated with the hidden subtext in all phenomena or you want to learn more about your own deeper psychological drives and motivations. The passing of someone will change your outlook considerably or a connection with someone already in spirit brings insight.
In a more material sense there could be misunderstandings or blurred boundaries around shared finances, joint resources, property, or another's values or priorities. You may feel obliged to sacrifice possession of a property a space, money, time, energy because of someone else. The advice would be not to leave things to chance regarding property, money or inheritance. Be crystal clear about it and also be clear with yourself about moral obligations.
Leos born 27thJuly-3rd August or with 4-11 degrees rising will feel this vibration the most.
The life-changing force of Pluto, now in Capricorn until 2024 means regeneration from deep levels regarding employment, skills and health – yours or another's. A good time to adopt practices which help Pluto regenerate your body. Over this long transit there will be a letting go of some old scenarios related to your daily work, the way you do your job or maybe it's certain lifestyle choices which influence health. You may feel an urge to get control in these areas and there may be power struggles at times with co-workers, service providers or medical people. This energy of rebirth may also affect your employment situation or daily routines, there could be some tension around this and you may want to transform your existing situation so that it mirrors more closely who you are and what you'd like to achieve through your work. Try to avoid riding roughshod over the feelings or opinions of those in your care or who provide a service for you or with co-workers. You may also make better use of your inborn talents, developing them into skills over this lengthy period. Leos born 4th-8th August or with between 12-16 degrees rising will feel this vibration the most.
Watch Video on Youtube