Leo Horsocope for November 2015 and Today
Monthly Horoscope for November 2015
-
Permalink

Diana's Monthly Leo Forecast for November 2015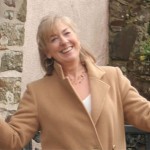 November Astro-Notes
Long-running Uranus/Pluto
We still have the long-running generational aspect of Uranus/Pluto in challenging aspect to eachother albeit further apart. These two are responsible for mass social change. The status quo is shifting and things we have all taken for granted socially/economically/culturally is changing and those of us alive today are in the eye of that storm. This is an opportunity for those who are ready to awaken from a long sleep-walk, a chance for growth and new frontiers in belief systems, personal values, creativity and how we apply those against the unfamiliar background of a playing field where, at least, the goal-posts have moved or at most, the game has changed altogether . And there are more game-changing revelations to come over the years ahead.
So watch the spaces where Uranus and Pluto are transiting in your natal and sun-sign charts. And, you can even look at the positions of the signs under their rulership (Aquarius/Scorpio) to get a sense of which parts of your life may be most implicated.
Saturn/Neptune transit:
This transit was hanging in the air much earlier this year. (Ebola outbreak, refugees, plucked out of seas and others had their way barred at Calais). Now it is rooting into the mass consciousness more robustly and will be triggering events, reactions and decisions made in response, over the coming 2 months or so. Also, at times in 2016.
Saturn is the planet of the status quo, physical boundaries and structures and Neptune is the planet of ideologies, victimization, escapism and of trying to do what is best for the common good even if it means hardship. But these notions are far too ambiguous for Saturn's practical material nature. Saturn asks the 'how' and prefers to deal with the facts, the nuts and bolts. Saturn is also authority figures, and cares about appearances and keeping to historical standards. But Saturn is also a responsible Mother and wants to protect and provide for others.
These 2 planets are at such an angle that it creates friction, which creates heat which seeks an immediate outlet. They not only trigger events, but they demand dynamic effort to balance the conflict between them and to find a productive release to that tension.
Saturn is in Sagittarius at the moment. Sagittarius rules foreign lands, long journeys, unfamiliar territory and the Higher Law.
It seems to me that Saturn in Sagittarius and Neptune at home in Pisces brings a new kind of confusion, uncertainty about HOW to help the needy, HOW to resolve a tricky situation, without having the wool pulled over the eyes by the greedy. And how to execute the compassionate service required in an orderly, practical, structured fashion. So, our task is to balance our higher vision and emotional intelligence with realistic possibilities. This influence is underpinning events world-wide but also in our individual charts, so look at where Saturn and Neptune are transiting in your natal and sun-sign charts. I will mention the positions of these two transiting planets in your sun-sign chart below.
You can even look at the house positions of the signs under their rulership (Capricorn, Pisces) to get a sense of which parts of your life may be most implicated.
Also, in the individual chart the higher expressions of Neptune such as selfless service, charitable actions, healing and art, should be blended with concrete, practical solutions implemented in a gradual manner which are realistic and serve the common good.
Until the 23rd your attention could centre around a base of operations, community or family matters or extended family. Property matters – buying/selling/home improvements may features, or it may be about the past in the present or sharing. In some respects your gaze will tend to be more inwards and you may be pondering more, or feeling things more deeply. Listen to your instincts!
Until the 21st the mental focus could revolve around family, extended family, neighbours, or property matters. Correspondence and discussions may be about a physical space inside/outside, or points on the map. You may be mulling things over or feeling more emotional or nostalgic. There may be communications with relations or parents for some of you and others may be considering a legacy or a tradition of some kind. Whatever is going on feelings tend to be nearer the surface and certain interchanges may touch a nerve. Either way it tends to be a mentally busy or social time in, around or about a base of operations – wherever that is – or you may be on the move more.
From the 21st Mercury is in a more innovative sector of your Solar chart. Now you enjoy playing with ideas and speculating, maybe a little wildly, on this or that or the other possibility. But, whatever you are doing, there may be more laughs or distractions along the way. Your creative juices are flowing and you are more articulate which may help with beating the drum on something. Also, there's likely to be increased communications either with or about young people, lovers or pets. Also, you could be more romantically expressive or creatively inspired at this time.
THE MATERIAL WORLD
Until the 9th Venus is in an area concerning money, property, possessions and other basic stuff. Overall, it means you can do okay in financial negotiations as your people skills will tend to improve. Buying/selling/renting/leasing tends to go in your favour and applying for funding or investments made under this transit can prove beneficial as long as you are sensible and don't take a wild risk. In general, Venus tends to ease things materially and can open the path between money or other goodies and you but, just make sure the traffic isn't travelling more away from you than towards you – unless this is your choice.
LINKS
From the 9th Venus is in a very sociable sector of your solar chart.  She can help you to be articulate in your expression and tends to deliver environments or daily encounters which are more appealing or entertaining, even exotic. Some of you could be in exchanges with others who appreciate your self-expression or there may be more interesting daily encounters or more access to the arts. Media is favoured as is anything artistic. This transit could bring warm, supportive relations with siblings or soul brothers and sisters. You also can do better when buying/selling/promoting etc and if you want to settle a feud or negotiate for something, then you can be very persuasive.
MOBILIZE ASSETS AND TALENTS
Until the 13th Mars is demanding you put more effort and decisiveness into getting organized in a physical or security-orientated sense. The piggy-bank, possessions or any other bit of territory may need a more motivated and decisive approach. And that may mean a more dynamic application of talents and skills. You could be striving to get your hands on certain things or places, but watch your step related to basic material security, money, property or possessions as Mars can be demanding, impulsive or too hasty at times. Your physical strength may be stretched or there may be tensions as you try to work through what needs to be done in a physical/material/financial sense. You may be more actively engaged in diet or health matters – your own or someone else's.
DYNAMIC COMMUNICATIONS
From the 13th Mars is in a transit of your Solar communications sector accelerating mental processes and firing up the way you express yourself. Educational pursuits, speaking, writing or socializing can be demanding or competitive at times and you express ideas and opinions with greater force and dynamism which may take others aback. Comings and goings may increase or you find yourself more in the stream of information exchange and this would be a good time to float a new concept or body of work. However, there may be tensions and you can feel overloaded with too much information coming at you or demanded from you. Sometimes, it could feel that certain others are too impatient or over-assertive but, your own reactions may be too defensive. It's better to be measured and decisive in what you say, keeping lines of communication open rather than wasting energy wondering about someone's deeper motives.
In general, there could be more correspondence or other types of paperwork than usual and flying hither and thither for business or personal reasons. Overall, you should start to feel more confident about making decisions or defining certain objectives more clearly. You can be proactive and successful with media, promotions, negotiations or simply speaking up for yourself in a more assertive way.
From the 23rd there's a brighter, less inward, vibration around. So that could manifest as more opportunities to be in environments with scope for play and enjoyment. Or to be more involved with those out to have a good time whether as a participant or a facilitator. More emphasis is given to children, youngsters or romantic partners for some, and for others, there could be more socializing and maybe more contact with arts/entertainments or the leisure industry. You are more likely to feel the light of appreciation from others or be participating in activities you find fun or personally empowering.
Saturn returned to Sagittarius on September 17th and will stay there until late 2017. This puts her in a positive angle to your Sun sign. Overall, it can mean ultimate success if you pay more focused, nurturing attention to your creativity, or playful, fun activities over the long-term. Equally, any leisure or creative activities may be harder to organize or you have less time for them or you have to be persevering to achieve success with them. Also more responsibility regarding children/young ones, animals or a romantic relationship, is a possibility. A more disciplined, patient approach will help them bear fruit. It may also mean that, because of one (or more) of these examples you feel held back or limited in your freedom to frolic so you will need to proceed in a more patient, organized fashion. Then you are on the road to building a solid and robust structure which stands the test of time in any of these areas.
Leos born 26th-31st July or with 3-8 degrees rising will feel this energy the most this forecast period.
A FERTILE SOIL TO EXPERIENCE AND GROW
Jupiter is in your area of piggy-bank, property and possessions. So, until Sept/2016 remain open to whatever resource, knowledge or experience might help you expand mentally or physically into fresh territories. Such decisions could teach you a great deal and even turn out to be lucrative or worthwhile in other ways down the line.
Jupiter here will also help you decide what is of highest priority to you at this stage in your life's journey. He will help you to think positively about basic resources (money or property) and he will help you realize your own worth through opportunities for you to show others what talents and abilities you have. Others are more likely to show appreciation of your property, talents or experience over this long transit.
Leos born 7th-14th August with 15-21 degrees rising will feel the energy the most this forecast period.
Watch Video on Youtube
Leo
What today looks like:
| | |
| --- | --- |
| Love: | |
| Expression: | |
| Career: | |
| Money: | |
| Feelings: | |
| Spiritual: | |
From today until Tuesday, Mercury and the Sun continue joining forces in Sagittarius. An expressive, intellectual power is present in your area of pleasure, self expression, and children, during this intensive connection. In Sagittarius, the Sun provides a restless, adventurous impulse, while Mercury presents an independent, athletic curiosity. Now might be a powerful time to discuss something unfamiliar in relaxing places.
As well: beginning today, and finishing on Tuesday, our Moon is coordinating with Uranus. Your area of appearance, and first impressions is supplied with a creative, prideful desire by the Moon in the sign of Leo. It might be beneficial to be adventurous with your appearance, or start an adventure, while this beneficial, positive connection continues.
Also On This Day:
The planet Pluto carries on a square aspect with the planet Mars today, which ends on the 13th.
The Moon continues transiting Leo until Tuesday.
Mars carries on transiting Libra until the 3rd of January.
Starting today and concluding on the 8th, Saturn is in a conjunction with the Sun.

This horoscope was written by Athie the Owl, DianaGarland.com's new robotic astrologer. She's programmed to automatically generate your daily horoscope, based on the positions of the faster moving planets. Athie is still only young, so please bare with any teething problems. You can help her improve by reporting problems here.
Remember, daily horoscopes should only be taken lightly, and if you want to read Diana's more detailed monthly prediction, you can click here. If you'd like a one-on-one reading from her, click here.
Diana's 2015 Leo Forecast:
MERCURY RETROGRADES 3 times for approx 3 weeks each in 2015:
First retrograde on Jan 21st – February 11th – Aquarius 17-1 degrees
Second retrograde on 18th May – 11th June – Gemini 13-4 degrees
Third retrograde on 17th Sept – 9th October – Libra 15-0 degrees
THERE WILL BE 2 SOLAR ECLIPSES IN 2015:
The first Solar eclipse of the year occurs on March 20th in your 8th/9th house.
This eclipse covering the next 6 months, could trigger the Mercury/Neptune vibe in early Pisces. Just make sure you don't get the wrong end of the stick because a communication was unclear or you confuse someone with your own lack of clarity.
Good to be taking steps to improve anything related to joint interests/finances/property, bearing in mind the other's needs and requirements.
The second Solar eclipse of the year occurs on Sept 13th in your 2nd house
A time of fresh starts through finances, property, possessions and any your inborn assets.
Jupiter is in your sign encouraging a real growth spurt in your life. Your mind will be opening to fields of interest which teach you new things and it will be easier to see the overview. Your horizons will broaden through travel, foreign cultures or higher education. You'll be entertaining new possibilities, looking to the distant horizons and thinking bigger. The expansive, benevolent influence of Jupiter will encourage a new understanding and could plunge you into unfamiliar scenarios where you learn a great deal. A good time to spread your wings and launch into new projects or a fresh enterprise. Also a time to look into legal matters in a major or minor way.
All natives of your sign will feel the influence of Jupiter over 2015.
Jupiter moves into Virgo on August 11th Growth will tend to come more through finances, property or other material ways. Definitely the time to capitalize upon your assets, be they material or in the form of inborn talents. This vibration can attract useful resources or opportunities and you discover more about their value in your life. Take advantage of Jupiter here to underpin whatever might help you expand mentally or physically into new territories as it could result in better finances or better use of your talents, now and in the future. By thinking bigger, you should do better in basic material ways.
Leos born until just past mid-August or with up to 24 degrees rising will feel this energy the most.
Venus is in Leo from June 6th- Oct 9th and during that transit there will be a happy collaboration with Jupiter in your sign between 25th June – July 7th, indicating potential success in a material, romantic or artistic sense.
Saturn left Scorpio and the root of your chart and entered Sagittarius on Xmas Eve
Saturn here demands you pay more serious, nurturing attention to your creative sel. Also to the wellbeing or education of children/young ones, speculative or investment projects, or a romantic liaison. These will need a more disciplined, patient approach to slowly come to fruition. So you will be taking the long view and thinking about the future. Creative interests or spare-time activities will need a consistent and disciplined input to achieve. Those of you involved in the arts or promotional or performance-type activities, should understand that a regular, methodical application will bring success in the long run, nothing will happen fast. In this Saturn cycle you'll learn how to concentrate your energy into building new routines into activities you find empowering, enterprising creative or competitive.
IF YOU ARE A HOSTAGE TO HISTORY YOU CANNOT EMBRACE YOUR DESTINY
Saturn returns to Scorpio on June 14th and stays there until Sept 17th when she re-enters Sagittarius, there to stay until the end of 2017
Between these dates, you will feel the demanding energies of Saturn in Scorpio, each time she connects with an important degree in your natal chart. Saturn is now in mutual reception with Pluto in Capricorn which tends to harmonize their forces.
This time period finishes the cycle which began in Oct 2012 of having to work harder at family relationships and being more cautious or challenged by conditions in a community or neighbourhood. Anything you have just been tolerating regarding your domestic setup, place on the map or with family members will now need your attention especially as the past may emerge in the present. Maybe you feel a lack regarding one of these areas.
Otherwise, you may be stuck in the past, have baggage which is restricting or have other commitments which feel burdensome. Effort may be needed to manage things at home, as you build a new or improved place for yourself in the world. The up side is that you can feel hugely satisfied with what you achieve and how you have matured emotionally.
Leos born up to 4th August or until 13 degrees of Leo rising will feel this vibration the most over 2015.
Uranus continues in a hard aspect to Pluto over 2015
With Uranus slowly transiting through an expansive area of your Solar chart, expect your familiar way of thinking and interpreting the world to change, maybe in ways you never expected. The key to this transit is to keep an open mind no matter how weird it gets. Certain realizations could be a revelation to you and you are inspired by the implications. You may already have noticed that plans for the future or certain aspects of life have suddenly taken you off in a new direction. A great time to study a stimulating new subject and you may find yourself more attracted to revolutionary or humanitarian movements. For some of you this transit will begin to help you achieve a long-cherished dream or ambition which has been on the back-burner of your life for a very long time. You may connect with others of like-mind with a particular outlook or expertise in common. Travel, contact with faraway places, languages or fresh fields of intellectual interest could radically change your life.
Those born between 3rd- 14th or between 11-21 degrees of Leo Rising will feel this influence most this year.
The new position of Neptune can lead to deeper fulfilment in love relationships and finding your soul-mate. An extraordinary 'bonding' can occur between you and another. In subtle ways, there is an old chapter closing and a new one birthing. Also, you may get interested in a dimension of knowledge which is mystical, supernatural – even divine. You are fascinated with the hidden subtext in all phenomena or you want to learn more about your own deeper psychological drives and motivations. The passing of someone will change your outlook considerably or a connection with someone already in spirit brings insight.
In a more material sense there could be misunderstandings or blurred boundaries around shared finances, joint resources, property, or another's values or priorities. You may feel obliged to sacrifice possession of a property a space, money, time, energy because of someone else. The advice would be not to leave things to chance regarding property, money or inheritance. Be crystal clear about it and also be clear with yourself about moral obligations.
Leos born 27thJuly-3rd August or with 4-11 degrees rising will feel this vibration the most.
The life-changing force of Pluto, now in Capricorn until 2024 means regeneration from deep levels regarding employment, skills and health – yours or another's. A good time to adopt practices which help Pluto regenerate your body. Over this long transit there will be a letting go of some old scenarios related to your daily work, the way you do your job or maybe it's certain lifestyle choices which influence health. You may feel an urge to get control in these areas and there may be power struggles at times with co-workers, service providers or medical people. This energy of rebirth may also affect your employment situation or daily routines, there could be some tension around this and you may want to transform your existing situation so that it mirrors more closely who you are and what you'd like to achieve through your work. Try to avoid riding roughshod over the feelings or opinions of those in your care or who provide a service for you or with co-workers. You may also make better use of your inborn talents, developing them into skills over this lengthy period. Leos born 4th-8th August or with between 12-16 degrees rising will feel this vibration the most.
Watch Video on Youtube