Leo Horsocope for May 2014 and Today

Diana's Monthly Leo Forecast for May 2014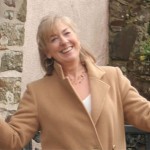 Until the 21st, the Solar energy theme means you will be taking your targets or overall direction more seriously or being more aware of your outer image, how you present yourself and the impression you are making on others. You may have to be more aware of the rules imposed by officials, parents, bureaucracy and anyone else to whom you have responsibilities. The overall idea is to project a good image and be consistent and responsible as you go forwards.  Reputation or how you are packaging something may be emphasized.
PLOTS AND PLANS
Until the 8th, discussions, correspondence and ideas may revolve around short-term plans or longer term considerations like where you are going from here in life. Career, a new enterprise, or those who may facilitate your aims could be highlighted. You may find your goals and schemes are being validated or rejected by the by the way things are unfolding across the wider stage – so keep your ear to the ground.  You will be putting mental effort into expressing yourself in the best way you can so as to get the result you desire. Vehicles, transport or communications equipment may also be on your mind.
CONNECTIONS NEW AND OLD
From the 21st , the Solar energy makes it a forward moving phase when friendships, contacts new and old, or more involvement within a community or a group of kindred spirits could be a key feature. A future-orientated phase when you may be working quite hard to achieving an aim which has been on the backburner for a long time or on behalf of friends or a group. Networking or technology is also well highlighted.
From the 8th, is a period in which to discuss, consider, and generally chew the fat in the company of others. Others could find you articulate and your ideas interesting as you feel freer to experiment and explore different concepts or avenues of expression. Equally others could surprise or delight you with their fresh and unusual take on things. Anything which serves the interests of a collective will be on your mind.
From the 3rd , Venus supports a key relationship with those at a distance, or from a different background, or you connect with knowledge or expertise which balances your perspective and helps you get the bigger picture. You yourself may be valued or admired for your knowledge, know-how or guidance and this may be a good time for putting the word out on to a bigger stage. Publications or education could be emphasized or benefit you materially. You and someone may be on a bit of a learning curve together.
From the 21st it's a proactive phase when friendships, contacts new and old, or more involvement within a community or a group of kindred spirits could be a key feature. A future-orientated phase when you may achieve an aim which has been on the backburner for a long time. Networking is also well highlighted.
From late month, Mercury is working from deeper levels and your mind tends to become introspective and more open to emotional or subtle energies. You may be a little preoccupied, and you could find yourself zoning out or just feeling mentally at 6's and 7's as things may be uncertain.  At this time, you can do your best thinking in a restful, nurturing environment or in a private bubble with others. Time to lose yourself in activities which feed your soul.
Saturn is in a long cycle of challenging you to take responsibility for the dust swept under the rug from the past. Therapeutic work triggers inner change and, externally, a more body-centred approach through healthy practices should help you build better emotional/physical foundations.
Outwardly, you will have to work harder at family relationships and getting along with others in a community or neighbourhood – any of which may be lacking in some way. Anything you have just been tolerating regarding your domestic setup, place on the map or with family or extended family members will now need your attention especially as loose ends from the past may emerge in the present.
Leos born near the beginning of the last decanate or with 17-21 degrees rising will feel this energy the most this forecast period.        
ENGAGE BRAIN BEFORE SPEAKING
Until July, Mars is in a transit of your Solar communications sector accelerating mental processes and firing up the way you express yourself. Educational pursuits, speaking, writing or socializing can be pretty demanding or even competitive at times and you express ideas and opinions with greater force and dynamism which may take others aback at times. Comings and goings may increase or you find yourself more in the stream of information exchange and this would be a good time to float a new concept or body of work. However, there may be tensions and you can feel overloaded with too much information coming at you or demanded from you. Sometimes, it could feel that certain others are too impatient or over-assertive but, your own reactions may be too defensive.
It's better to be measured and decisive in what you say, keeping lines of communication open rather than wasting energy wondering about someone's deeper motives. In general, there may be more correspondence or other types of paperwork than usual and flying hither and thither for business or personal reasons. Overall, you should start to feel more confident about making decisions or defining certain objectives more clearly. You can be proactive and successful with media, promotions, negotiations or simply speaking up for yourself in a more assertive way. Leos born in the first/second decanate or with 8-12 degrees rising will feel this energy the most this month.
ALL THINGS ARE CONNECTED
Until next July, because of the position of Jupiter, letting go and forgiving and in general tying up loose ends from the past will help you grow and, as all things are connected, add to the pool of goodwill for us all no matter how insignificant or difficult it may feel at the time. This is also a good time for developing or finishing off things behind the scenes, doing imaginative or inner work, particularly in collaborations or projects which teach you new things and which are nurturing or healing for you or others.
But this is also the area where you can be your own worst enemy, shooting yourself in the foot because you cannot change old habits, emotional patterns or beliefs. In general, this is your opportunity to heal old wounds and touch base with your spirituality.
Leos born in first/ second decanate or with 14-21 degrees rising will feel this energy the most this forecast period.
JUPITER/URANUS/PLUTO early month
You may be feeling restless and looking for ways to be less hemmed in and freer to express yourself in the way you prefer.
Also, what do you have to chuck out in order to improve your life? What ballast do you have to drop in order to expand into fresh territories? What lengths will you have to go to in order to more fully inhabit the version of yourself you have now become?
This may be a time when you are deeply questioning things and being very honest with yourself about what is more worthwhile at this stage of the journey.
(The current  positions of Saturn, Neptune and Jupiter means matters related to family, community or place on the map, or possibly something unfinished from the past, promotes a new level of understanding and you handle things in a more sensitive or insightful manner as the abstract ideal gradually finds a new outer form. You could benefit by pursuing more spiritual, nurturing or imaginative activities behind the scenes).
Watch Video on Youtube
Leo
What today looks like:
| | |
| --- | --- |
| Love: | |
| Expression: | |
| Career: | |
| Money: | |
| Feelings: | |
| Spiritual: | |
Beginning today, and ending on Thursday, the Moon is joining forces with Neptune. Our Moon sitting in the sign of Aquarius might mean a feeling which is free-spirited, and idealistic in your area of spouses, partners, and agreements. It might be good to go over joint finances with a spouse, or revive an old relationship, while this powerful link continues.
As well: from today until the 2nd, Mercury and the Sun go on joining forces in Taurus. Your area of career, life-path, and society is supplied with a creative, communicative motivation, during this intensive link. Right now, it may be good to talk about money where your social status is concerned.
Elsewhere: continuing today, and finishing on the 1st, Mars is clashing with the planet Jupiter. Mars present in Libra may mean your area of conversations, analysis, and short journeys is infused with a socialable, just action. While this awkward connection continues, it may be difficult to think about a mystery, or to have a spiritual discussion.
Also On This Day:
Our Moon begins transiting the sign of Pisces until Saturday.
Pluto begins a sextile aspect with the Moon today, which concludes on Friday.
An opposition between Uranus and Mars continues today, and ends on the 5th.

This horoscope was written by Athie the Owl, DianaGarland.com's new robotic astrologer. She's programmed to automatically generate your daily horoscope, based on the positions of the faster moving planets. Athie is still only young, so please bare with any teething problems. You can help her improve by reporting problems here.
Remember, daily horoscopes should only be taken lightly, and if you want to read Diana's more detailed monthly prediction, you can click here. If you'd like a one-on-one reading from her, click here.
Diana's 2014 Leo Forecast:
MERCURY RETROGRADES 3 times for approx 3 weeks each in 2014:
First retrograde on 6th-28th February-Aquarius – Pisces.
Second retrograde on 7th June – 1st July – Gemini – Cancer.
Third retrograde on 4th-25th October Libra – Scorpio.
THERE WILL BE 2 SOLAR ECLIPSES IN 2014:
The first Solar eclipse of the year occurs on April 29th in your Solar 10th house
Time to put yourself out there or take a new initiative with career or general life-direction.
The second Solar eclipse of the year occurs on October 23rd in your Solar 4th house
Make a fresh start through property matters improve things at home or focus on building good family/extended family relationships.
THE CARDINAL GRAND CROSS in April/May and Nov/Dec when Uranus/Pluto are closest will manifest important events which trigger yet another moment of choice as the mass consciousness shifts from the Piscean to the Aquarian Age.
Both Venus and Mars will be in long transits beginning late in the year………
Venus is in Capricorn from November 5th 2013 – March 6th 2014 which is in your area of work and health. Working relationships feel more supportive or you team up with someone related to a health matter – your own or another's. You could get quite chummy with someone you liaise with related to daily duties, repairs, maintenance or health and wellbeing. And you feel more inclined to be of assistance to another in these types of situations.
Mars entered Libra on December 8th 2013 to stay until July 25th 2014. An extraordinarily long transit dynamically activating your area of communications and education. You'll probably be flitting hither and thither in person or over the wires and making new connections or re-visiting old ones. Also keeping your ear to the ground and paying attention to feed-back. This is a great transit for study or teaching or developing your speaking, writing or artistic skills. You'll be more inclined to be assertive and speak up when you want to get things off your chest and won't be backwards in coming forwards with your ideas and opinions. The air can get a little blue at times as you cross swords with those with other opinions, but at least it helps to sharpen your mind and hone your own ideas. Be careful when travelling though as Mars here could encourage mishaps or hasty reactions. It also might mean problems with communications equipment or vehicles at times.
Jupiter is in Cancer until July 16, 2014 when it enters your sign Leo.
Letting go and forgiving will help you grow and add to the pool of goodwill for us all no matter how insignificant or difficult it may feel at the time. So, tying up loose ends from the past would be a smart thing to do over this period. This is also a good time for developing things behind the scenes, imaginative or inner work, particularly in collaborations and projects which teach you new things.
But this is also the area where you can be your own worst enemy, shooting yourself in the foot because you fall back into old habits, emotional patterns or beliefs.
Jupiter enters your sign from the 16th July signalling the beginning of a real growth spurt in your life when your mind will be opening to fields of interest which teach you new things. Travel, foreign cultures or higher education could be part of the picture. You'll be entertaining new possibilities, looking to the distant horizons and thinking bigger. The expansive, benevolent influence of Jupiter will encourage a new understanding and could plunge you into unfamiliar scenarios where you learn a great deal. A good time to launch into new projects or a fresh enterprise. Also a time to look into legal matters in a major or minor way.
All natives of your sign will feel the influence of Jupiter over 2014, the second half of the year will be more favourable.
Saturn entered Scorpio on Oct 5, 2012 and stays until Xmas Eve 2014
Until the end of the year, you will feel the challenging and limiting energies of Saturn in Scorpio, each time she connects with an important degree in your natal chart. Saturn is now in mutual reception with Pluto in Capricorn which tends to harmonize their forces.
You have begun a 2 and a half year cycle of having to work harder at family relationships and being more cautious when getting along with others in a community or neighbourhood. Anything you have just been tolerating regarding your domestic setup, place on the map or with family members will now need your attention especially as the past may emerge in the present. Maybe you feel a lack regarding these areas.
Otherwise, you may be stuck in the past, have baggage which is restricting or have other commitments which feel burdensome. Effort may be needed to manage things at home, as you build a new or improved place for yourself in the world. The up side is that you can feel hugely satisfied with what you achieve and how you have matured emotionally.
Leos born from 7th August or with from 15 degrees of Leo rising will feel this vibration the most over 2014.
Uranus continues in a hard aspect to Pluto over 2014
With Uranus slowly transiting through an expansive area of your Solar chart, expect your familiar way of thinking and interpreting the world to change, maybe in ways you never expected. The key to this transit is to keep an open mind no matter how weird it gets. Certain realizations could be a revelation to you and you are inspired by the implications. You may already have noticed that plans for the future or certain aspects of life have suddenly taken you off in a new direction. A great time to study a stimulating new subject and you may find yourself more attracted to revolutionary or humanitarian movements. For some of you this transit will begin to help you achieve a long-cherished dream or ambition which has been on the back-burner of your life for a very long time. You may connect with others of like-mind with a particular outlook or expertise in common. Travel, contact with faraway places, languages or fresh fields of intellectual interest could radically change your life.
Those born between 31st July-9thAugust or between 8-17 degrees of Leo Rising will feel this influence most this year.
The new position of Neptune can lead to deeper fulfilment in love relationships and finding your soul-mate. An extraordinary 'bonding' can occur between you and another. In subtle ways, there is an old chapter closing and a new one birthing. Also, you may get interested in a dimension of knowledge which is mystical, supernatural – even divine. You are fascinated with the hidden subtext in all phenomena or you want to learn more about your own deeper psychological drives and motivations. The passing of someone will change your outlook considerably or a connection with someone already in spirit brings insight.
In a more material sense there could be misunderstanding or blurred boundaries around someone else's finances, joint resources, property, or another's values or priorities. You may feel obliged to sacrifice possession of a property a space, money, time, energy because of someone else. On a materialistic level the advice would be not to leave things to chance regarding property, money or inheritance. Be crystal clear about it and also be clear with yourself about moral obligations.
Leos born 26th-31st July or with 3-8 degrees rising will feel this vibration the most.
The life-changing force of Pluto, now in Capricorn until 2024 means regeneration from deep levels regarding employment, skills and health – yours or another's. A good time to adopt practices which help Pluto regenerate your body. Over this long transit there will be a letting go of some old scenarios related to your daily work, the way you do your job or maybe it's certain lifestyle choices which influence health. You may feel an urge to get control in these areas and there may be power struggles at times with co-workers, service providers or medical people. This energy of rebirth may also affect your employment situation or daily routines, there could be some tension around this and you may want to transform your existing situation so that it mirrors more closely who you are and what you'd like to achieve through your work. Try to avoid riding roughshod over the feelings or opinions of those in your care or who provide a service for you or with co-workers. You may also make better use of your inborn talents, developing them into skills over this lengthy period. Leos born 2nd-6th August or with between 10-14 degrees rising will feel this vibration the most.
https://www.youtube.com/watch?v=fsAdUKt-aFg
Watch Video on Youtube