Libra Horsocope for May 2014 and Today

Diana's Monthly Libra Forecast for May 2014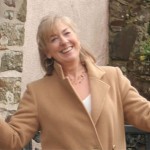 PUTTING YOUR HEADS TOGETHER
Until the 21st , the Sun is in gear-shifting mode, and you'll probably feel a little sensitive as you intuitively gauge your way forwards. You may be more conscious of the emotional angle or what another's requirements or advice is in a financial, legal or moral sense. You could also be musing over some deeper questions, but answers will come more through intuition than the intellect. Transition will occur when, through mutual action with, or challenge from another, your value structure (and instinct) tells you what is the right thing to do.
Until the 8th, communications tend to become more strategic, involved, or confidential. Your thinking could focus on the financial angle or revolve around a space, a venue, possessions or property belonging to or shared with another. There may be more discussion related to an agreement or contract and you have to compromise. There could be a flash of insight or a 'coup de foudre' in your feelings around mid-month.
Until the 3rd Venus is in a more practical mood, favourably highlighting teamwork regarding health matters, running repairs or your daily tasks. Others will probably be in a co-operative frame of mind assisting with your requirements.  You are more likely to have reasonable interaction with health-providers, co-workers and anyone providing assistance and so if there has been an ongoing problem chances are you will find someone to help with recovery or repair and, even if the problem is not resolved, the interaction will tend to be pleasant. There is likely to be a female or somebody you take to who is there with practical help or advice when needed.
From the 3rd, Venus is strong in her favourite place and affairs of the heart are favoured. You and someone could be feeling a closer rapprochement, no matter whether it's a personal or professional association. A special someone could come into your life but all relationships, personal, or professional tend to flow more easily. Whatever kind of a close interaction it is, you should value their presence, financial contribution or loving attention more. Working one to one or in a duo could bring useful resources, financial or otherwise your way – both horses pulling in the same direction.
NEW POTENTIALS
From the 8th, your mind may be more focused on those from a distance, travel, or another unfamiliar environment. You'll tend to be thinking bigger and more aware of fresh potential, or a distant horizon. This could be a good time to refresh your mental palette and think in bright new colours. A plan may be forming in your mind. There may be a breath of wind from further afield or exchanges with a guide, those with specialist knowledge or just someone with a refreshing slant on things. Mercury enjoys this communicative sector which also emphasizes higher learning, publications and the legal side of things. Another way this transit might work is you take the opportunity to beat the drum about something, get the word out, be the guide or the guided, the informer or the informed.
SHAKING OFF THE COBWEBS
But new potentials are in the wind as, from the 21st , the Sun is in a more outgoing, expansive area which tends to raise the spirits and you see fresh possibilities outside of the routine box. Some of you may have itchy feet, and with the vibrations increasing opportunities to escape the daily grind, this is a good time to get out and about more and try new things. Travel or distant horizons could be emphasized and you may be making plans.
Late month, your mind may be more focused on travel, those from a distance, or another unfamiliar environment. You'll tend to be thinking bigger and more aware of fresh potential, and a plan may be forming in your mind. There may be a breath of wind from further afield or exchanges with a teacher, guide or those with specialist or legal knowledge.
THE RESISTANCE OF THE INANIMATE OBJECT
Saturn moved out of your sign on the 6th October 2012 marking the beginning of a cycle of meeting challenges related to the material/physical side of life. Disciplined effort will be needed to manage the piggy bank and to improve quality of life whether that's cash or vegetables. Gradually this side of things takes the shape you desire, but routine perseverance is the key as there will tend to be obstacles , be kind to yourself, encourage yourself and don't take your eye off the ball. Make what you have work for you better.
Except for Librans born at the end of the sign, this transit ends on Christmas Eve 2014 – nice present?
Librans born near the beginning of the last decanate or with 17-21 degrees rising will feel this energy the most this forecast period.        
READY TO ROLL
Until July, Mars is in your sign. This will accelerate things around you. Mars here, means the need for you to be decisive and active is increasing. It also brings more hustle and bustle around you. More stamina may be needed but vitality tends to improve and, whether you like it or not, the goals and objectives are more obvious. Definitely the time to get the ball rolling on things – or just keep up! As Mars is about initiating things, whether you choose it or not, this is a time to be more dynamic and physically active and get on with what needs doing either out of choice or necessity. Some of you will get plunged into situations which demand assertiveness, leadership or just get you working harder.
Even though Mars tends to boost vitality, be aware that Mars can run you ragged and use up your time or sap your energy, so take the trouble to engineer enough down time for yourself. The advice is to be smart and customize things to suit you better and pace yourself so you will have the reserves you need to tackle life, balancing your efforts with enough R&R. Overall, this is your opportunity to get with whatever program you need to improve things for yourself personally. Mars does not like hanging around and so you should not procrastinate once you have thought something through, but impatience and overstretching your energies are Mars' weaker side so just watch your step as you go forward and you can be successful.
Librans born in the first/second decanate or with 8-12 degrees rising will feel this energy the most this month.
NEW DIRECTIONS
Until next July, Jupiter will be in your area of career and overall life direction, meaning more doors swinging open, but not all will be leading to the highest good and you could be puzzling over which is the best way to go. It's more likely you could gain more recognition and be learning new things professionally. By the end of the transit you should feel more established in your field or the die is cast regarding your general direction and that will be the time when you can identify more with what you do for a living.
Librans born near the beginning of the second decanate or with 14-21 degrees rising will feel this energy the most this forecast period.
JUPITER/URANUS/PLUTO early month
You may be feeling restless and looking for ways to be less hemmed in and freer to express yourself in the way you prefer.
Also, what do you have to chuck out in order to improve your life? What ballast do you have to drop in order to expand into fresh territories? What lengths will you have to go to in order to more fully inhabit the version of yourself you have now become?
This may be a time when you are deeply questioning things and being very honest with yourself about what is more worthwhile at this stage of the journey.
(Libra, you may be working harder at materializing something which is of value to you. You may feel pressured to prioritize in order to bring something important to fruition. During this period the positions of Saturn/Neptune/Jupiter mean you are being more realistic about where you go from here in life).
Watch Video on Youtube
Libra
What today looks like:
| | |
| --- | --- |
| Love: | |
| Expression: | |
| Career: | |
| Money: | |
| Feelings: | |
| Spiritual: | |
Beginning today, and finishing on Sunday, the Moon is harmonizing with Neptune. Your area of conversations, mental energy, and brief trips is provided with a need which is athletic, and independent by the Moon in Sagittarius. While this oppertunistic collaboration continues, it might be opportune to talk to your co-workers, or to chat about a short trip.
As well: concluding on the 2nd, Mercury and the Sun go on joining in Aries today. An expressive, analytical motivation is present in your area of agreements, one-on-one relationships, and partners, during this intensive link. At the moment, it might be good to discuss your appearance in close relationships.
Elsewhere: starting today, and concluding on the 20th of May, the Sun is moving through Taurus. For you, Libra, this means about a month where shared resources, sexual relationships, and secrecy are brought to the front, and seem more apparent to you. The Sun, when in Taurus, provides a power which is stable, and resistant.
Also On This Day:
Our Moon starts transiting Capricorn until Monday.
Jupiter carries on a square aspect with the planet Mars today, which continues until the 1st.
Venus continues transiting Pisces until the 2nd.

This horoscope was written by Athie the Owl, DianaGarland.com's new robotic astrologer. She's programmed to automatically generate your daily horoscope, based on the positions of the faster moving planets. Athie is still only young, so please bare with any teething problems. You can help her improve by reporting problems here.
Remember, daily horoscopes should only be taken lightly, and if you want to read Diana's more detailed monthly prediction, you can click here. If you'd like a one-on-one reading from her, click here.
Diana's 2014 Libra Forecast:
MERCURY RETROGRADES 3 times for approx 3 weeks each in 2014:
First retrograde on 6th-28th February-Aquarius – Pisces.
Second retrograde on 7th June – 1st July – Gemini – Cancer.
Third retrograde on 4th-25th October Libra – Scorpio.
THERE WILL BE 2 SOLAR ECLIPSES IN 2014:
The first Solar eclipse of the year occurs on April 29th in your Solar 8th house
Make changes through partnerships or joint interests you share with another. Look more deeply into a mystery or research related to finances or property.
The second Solar eclipse of the year occurs on October 23rd in your Solar 2nd house
Make a start at improving the financial situation or anything which underpins an increased sense of material/physical security for yourself or another.
Astrologically speaking, as one of the Cardinal signs, there's a lot of planetary action continuing to affect your Sun sign in 2014 with Uranus, Pluto and until July, Mars/Jupiter all making a strong impact.
The Cardinal signs are the movers and shakers of the zodiac, and the way you handle what the universe is dishing up between 2011 and 2016, although it is generational, will, to an extent, set the precedent for what follows for us all further down the line…
With Uranus in your opposite sign Aries til 2019 and Pluto at the root of your chart for more years than that, the domestic set-up may change radically and there may be more intense interaction with a parent or related to a property. There may be a significant shift in the parental dynamic. Sudden change affecting partners or others you are close too will cause your life to change in radical ways. Even though it may not feel like it at the time, it's your subconscious that chooses how things are taking shape.
THE CARDINAL GRAND CROSS in April/May and Nov/Dec when Uranus/Pluto are closest will manifest important events which trigger yet another moment of choice as the mass consciousness shifts from the Piscean to the Aquarian Age.
Also, Venus and Mars will be in long transits beginning late in the year………
Venus is in Capricorn from November 5th 2013 – March 6th 2014 bringing support through family, neighbourhood or your place on the map. Relations with family or in the community should improve and you feel well-disposed towards them or in the local community. Some of you may have the urge to improve your home and embellish your environment making it more attractive or marketable and, other things considered, you could do well in a property deal over this period.
In late January until the first week of February Venus nearing the degree of Pluto could mark an intense period in relationships and there may be some deeper questioning, more sensitive feelings or a struggle for more control over a personal or professional relationship.
Mars entered Libra, on December 8th 2013 to stay until July 25th 2014. Mars will stay in your sign until July 2014. So, during that time you will probably feel in the mood to initiate things, get the ball rolling on improving image, health, or your pet ambitions. Mars will tend to boost your vitality and brings into sharper focus your objectives in life. For some, a love relationship could really start to heat up and demands more dynamic action. Looks like you are going to be very busy and somewhat in demand over this prolonged transit. Sometimes you could feel a need to push yourself beyond your limits as you are more impatient, but just don't make a habit of it and do not overdo things. You can make a great deal of progress during this phase and have quite an impact on others. You will be ready to step up to the plate, be more decisive and initiate things. You will work hard getting things more the way you want them to be on many levels.
Jupiter is in Cancer on until July 16, 2014 when it enters Leo.
As the year kicks off, Jupiter is in your area of career and overall life direction, meaning more doors swinging open, but not all will be leading to the road you should travel and you could be puzzling over which is the best way to go. It's more likely you could become recognized over a wider stage. So it would be wise to situate yourself in the area and in the manner you prefer. You will be learning new things professionally and you should feel more established in your field or with your direction as this is a time when you can identify more with what you do for a living. Travel, foreign connections, higher education could be a part of the picture. This is a time to think bigger about what you do for a living or your overall direction in life and, during this period you may expand into amazing new areas.
Jupiter enters Leo and a very progressive area for you on July 16th. Things which have been on the back-burner for a long time can now start rolling forwards. Expansion will be via new associations and friendships, or within a collective with a common interest or outlook. This is the area through which you can learn and grow. An innovative and maybe unconventional approach will expand your world over this phase.
Your work schedule or personal social agenda could be bulging at the seams at certain points but you'll have to be careful not to overestimate or underestimate other's intentions.
This is a very progressive area so the internet may be involved or something techno or at the leading edge in another way. Prepare to be amazed and inspired by innovative ideas or new equipment and inventions.
New associations and teaming up with others could be pivotal to your being able to move towards a long cherished goal. This energy could draw a teacher towards you, someone to guide or advise or someone you can consult for their expertise or refreshing take on things. Equally, it may be yourself who helps others move forward with new knowledge or experience.
All Libra natives will feel the energy of Jupiter this year.
Saturn moved out of your sign on the 6th October 2012 marking the beginning of a more materially/orientated cycle during which, at times, you have been meeting more challenges related to the material side of life. Obstacles will arise, delays will happen, disciplined effort will be needed to manage the piggy bank, property, possessions and to improve quality lines of supply whether that's contacts, cash or vegetables. Gradually, over this long period you can get things under control and life finally becomes more comfortable. But consistency, patience and true grit will be key. So keep taking those small steps towards better conditions now, surmounting the hindrances, which will stand you in good stead further down the line. It's also a good idea to build upon your assets and that goes for your inborn gifts as well.
Saturn leaves here on Xmas Eve 2014.
Librans born from 7/8th October or with from 15 degrees Libra rising will feel this vibration most.
Uranus continues in a hard aspect to Pluto over 2014 orbiting closest to each other in April/May and November/December near the time of the Solar eclipses, but the aspect is still close over the whole year affecting most strongly those born in the second decanate of the sign.
Uranus will be transiting your opposite sign for many years and during that time through partnerships and other close relationships, your life will be turned around and renewed in ways which are surprising and transformational. This transit will trigger events which help you to throw off the shackles of the past and surrender to the next stage of growth.
The Uranian energy has an inconsistency, a changeableness which may mean close relationships follow suit.
This could pan out as a special someone's influence upon you has the remarkable effect of turning all previous plans on their head, or at least causing you to re-think parts of the old plan.
Or the energy may manifest as a certain someone introducing you to a special group of others, and your connection with them changes your ideas about what can or can't be done. Or it may be that you are introduced to unconventional, revolutionary or more scientific approaches.
Someone in your life long-term could be undergoing change, and, because their situation is fluctuating it puts your relationship on a new footing. Or someone significant is having ups and downs in their life or are coming and going now you see them, now you don't. Or you have a relationship which is dependent upon technology like the internet.
However the Uranian vibration is panning out it isn't likely to be boring and whatever is manifesting from it may make you a little nervy.
So you'll have to be flexible and open-minded as you adapt to changing conditions inwardly and outwardly. This is the spirit of revolution which facilitates your evolution and is part of a significant growth process even though it may be unpredictable at times.
This is also a time when you entertain wild ideas about a relationship but when the dust settles, you are clear about what you don't want and therefore what you DO want in relationships and this will ultimately lead to a more settled, liberated life once the transit to your Sun is over. The main thing to remember is stay calm, and don't act too impulsively. Librans born approx 30th Sept-10th Oct or with between 8-17 degrees rising will feel this energy most this year.
Pluto, now in Capricorn, will urge you towards getting more control over the foundations of your life. Your location, your home and your family relationships will be affected as this strong energy takes root within you and comes to you from the outside. Problems from the past or childhood conditioning will most likely come up for some deeper scrutiny and you begin to understand the ramifications of certain inherited tendencies or emotional patterning coming down through the family line and how you may be expressing this in your everyday life. Some of these old patterns will be strengths but some will be undesirable and this energy will bring conditions which elicit change on inner levels.
In a more external way Pluto, the planet of death/rebirth, may mean your domestic set-up, place on the map or routines at home are changing in radical ways. There is also likely to be a fundamental shift in family relationships as the old loyalties give way to new ones through separation, death or new birth.
Relations with parents could channel the energy of Pluto through power struggles or the dynamic between the parents changes in a significant manner. This long transit of Pluto through your home area will change the most personal areas of your life and, as the basis of your life changes, so will your life direction and career alter as a consequence of this radical shift.
Librans born 3rd-7th October or with 10-14 degrees of Libra rising will feel this energy most strongly over 2014.
The current transit of Neptune may mean you will feel a pull to function from deeper, more spiritual levels at work or with health-matters, yours or another's. Some of you may become interested in Yoga, meditation and healing practices. Underlying this transit is a search for oneness and connectedness with all life. Some of you could have psychic experiences or strange encounters which are esoteric in some way. This long transit of many years may have you giving more freely of your services or working in more compassionate, spiritual, healing ways whether on a grand scale or right in your own back-yard. It could also mean you connect with boats, catering or anything providing a service to others.
Librans born 26th-30th September or with 3-8 degrees Libra rising will feel the effect of Neptune most potently in 2014. 
https://www.youtube.com/watch?v=I_dqsm5m4Hs
Watch Video on Youtube