Libra Horsocope for February 2016 and Today
Monthly Horoscope for February 2016
-
Permalink

Diana's Monthly Libra Forecast for February 2016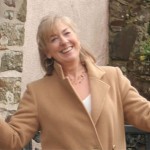 Until the 19th there's a brighter, less inward, vibration around. So that could manifest as more opportunities to be in environments with scope for play or creativity or empowering activities. Or to be more involved with those out to have a good time whether as a participant or a facilitator. More emphasis is given to children, youngsters or romantic partners for some, and for others, there could be more socializing and maybe more contact with arts/entertainments or the leisure industry. You are more likely to feel the light of appreciation from others or be participating in activities you find fun or personally empowering.
From the 14th the mental focus could revolve around family, extended family, neighbours, or property matters. Correspondence and discussions may be about a physical space inside/outside, or points on the map. You may be mulling things over or feeling more emotional or nostalgic. There may be communications with relations or parents for some of you and others may be considering a legacy or a tradition of some kind. Whatever is going on feelings tend to be nearer the surface and certain interchanges may touch a nerve. Either way it tends to be a mentally busy or social time in, around or about a base of operations – wherever that is – or you may be on the move more.
From the 14th Mercury is in a more innovative sector of your Solar chart. Now you enjoy playing with ideas and speculating, maybe a little wildly, on this or that or the other possibility. But, whatever you are doing, there may be more laughs or distractions along the way. Your creative juices are flowing and you are more articulate which may help with beating the drum on something. Also, there's likely to be increased communications either with or about young people, lovers or pets. Also, you could be more romantically expressive or creatively inspired at this time.
PERSONAL SPACE
Until the 17th Venus beams a friendly, sociable light into the root of your chart.  This can manifest in various ways. Overall, it encourages a more harmonious time at home and you welcome others into your space or are more the visitor to others. Or, it could be a venue where you all meet up. It could be a good time to appreciate family or tribal connections, or maybe you like where you are located.
APPRECIATION
From the 17th the position of Venus can mean a highly sociable period making new friends or capitalizing on old associations. Maybe a boost to your love-life, and some of you could be tying the knot with that special person. You are likely to express yourself in freer or creative ways and there may be happier connections with children, young people, pets or partners. In general, this energy links you more to anything you personally find empowering or satisfying. And, most importantly, puts you in touch with your own playful inner child. Leisure, performance or speculative activities may be highlighted.
MOBILIZE ASSETS AND TALENTS
Mars is demanding you put more effort and decisiveness into getting organized in a physical or security-orientated sense. The piggy-bank, possessions or any other bit of territory may need a more motivated and decisive approach. And that may mean a more dynamic application of talents and skills. You could be striving to get your hands on certain things or places, but watch your step related to basic material security, money, property or possessions as Mars can be demanding, impulsive or too hasty at times. Your physical strength may be stretched or there may be tensions as you try to work through what needs to be done in a physical/material/financial sense. You may be more actively engaged in diet or health matters – your own or someone else's.
From the 19th when the Sun moves, you may be dealing with more chores or niggly details, or, this may be the moment to get to grips with health issues (yours or another's) or a better diet and exercise regime. You may also be putting more effort into maintenance, repairs, or applying skills. So, dealing with the 'to do' list and getting things organized better seems advisable, but there will be smiles along the way.
MENTAL DISCIPLINE
Saturn, is now in a positive angle to your sun sign until late 2017 until l. This is the time when you work more consistently at education and routinely at speaking, writing, media, education, short distance travel. You should be developing communication and people skills – perhaps integrating a new knowledge or dealing more with deadlines or steadily growing your data-base. Maybe you are developing your people, writing or speaking skills or being more creative with your self-expression through art. Communications equipment or vehicles might pose problems at times. Any of the before-mentioned areas may be key to your success over the long-term. It's also likely that you'll be learning that often the 'truth' is no more than a 'perception' or a judgment which is time-bound and therefore finite. In other words it has an expiry date which changes with age and experience.   Librans born 5th-9th October or with 13-17 degrees rising will feel this energy the most this forecast period.   
      
A CHAPTER CLOSING
Jupiter will be in your 12th house until September.
This is a good time for developing projects or tying up loose ends behind the scenes. For healing the consequences of the past, maybe figuring out what went wrong or why you keep falling down the same old holes in the road. Collaborations or projects which are nurturing and caring for others who may be leaning on you more than usual will teach you new things. However you are likely to grow into a deeper understanding by being the supporter in the background.
But this is also the area where you can be your own worst enemy, shooting yourself in the foot because you cannot change old habits, emotional patterns or beliefs. This transit will help you grow from within and, as all things are connected, add to the pool of knowledge and goodwill for us all no matter how insignificant or difficult it may feel to you at the time. Healing or spiritual practices or imaginative work is will help you reap the benefits of this transit.
Early Librans or rising sign Libra or those born 10th-16th October or with 18-23 degrees rising will feel this energy the most this forecast period.  
  
Uranus: Librans born 8th-10th October or with 16-19 degrees rising will feel this energy the most this forecast period.    
Pluto:  Librans born 7th-10th October or with 15-18 degrees rising will feel this energy the most this forecast period.    
Watch Video on Youtube
Libra
What today looks like:
| | |
| --- | --- |
| Love: | |
| Expression: | |
| Career: | |
| Money: | |
| Feelings: | |
| Spiritual: | |
Starting today, and concluding on Wednesday, the Moon is combining with the planet Neptune. Our Moon sitting in Aquarius may mean a free-spirited, idealistic feeling in your area of leisure activities, fun, and unwinding. While this powerful connection continues, it might be good to relax at your job, or to help someone else have a good time.
Also today: from today until the 3rd, Venus and Mercury go on combining in Capricorn. This intensive link supplies a communicative, socialable consideration to your area of instinctual behaviour, home, and family-life. In your household, it might be good to improve your career right now.
As well: continuing today, and ending on the 20th, Mars is partnering with the planet Jupiter. The planet Mars sitting in the sign of Scorpio may mean a passionate, revolutionary drive in your area of finance, personal values, and property. While this natural, oppertunistic link continues, it might be good to dwell on your finances, or to buy something private.
Also On This Day:
Our Moon begins transiting the sign of Pisces until Wednesday.
Uranus carries on a sextile aspect with the Sun today, which ends on Wednesday.
The planet Mars continues transiting the sign of Scorpio until the 5th.

This horoscope was written by Athie the Owl, DianaGarland.com's new robotic astrologer. She's programmed to automatically generate your daily horoscope, based on the positions of the faster moving planets. Athie is still only young, so please bare with any teething problems. You can help her improve by reporting problems here.
Remember, daily horoscopes should only be taken lightly, and if you want to read Diana's more detailed monthly prediction, you can click here. If you'd like a one-on-one reading from her, click here.
Diana's 2015 Libra Forecast:
MERCURY RETROGRADES 3 times for approx 3 weeks each in 2015:
First retrograde on Jan 21st – February 11th – Aquarius 17-1 degrees
Second retrograde on 18th May – 11th June – Gemini 13-4 degrees
Third retrograde on 17th Sept – 9th October – Libra 15-0 degrees
THERE WILL BE 2 SOLAR ECLIPSES IN 2015:
The first Solar eclipse of the year occurs on March 20th in your 6th/7th house.
This eclipse covering the next 6 months, could trigger the Mercury/Neptune vibe in early Pisces. Just make sure you don't get the wrong end of the stick because a communication was unclear or you confuse someone with your own lack of clarity.
This is the time to begin a improvements related to work, health and close relationships
The second Solar eclipse of the year occurs on Sept 13th in your 12th house
The moment to begin shifting gears on deep levels, letting go of the past and looking within.
Astrologically speaking, as one of the Cardinal signs, there's a lot of planetary action continuing to affect your Sun sign in 2015 with Uranus and Pluto making a strong impact.
The Cardinal signs are the movers and shakers of the zodiac, and the way you handle what the universe is dishing up between 2011 and 2016, although it is generational, will, to an extent, set the precedent for what follows for us all further down the line…
With Uranus in your opposite sign Aries til 2019 and Pluto at the root of your chart for more years than that, the domestic set-up may change radically and there may be more intense interaction with a parent or related to a property. There may be a significant shift in the parental dynamic. Change comes your way through the ups and downs of partnerships or others you are close to and will cause your life to change in radical ways. Even though it may not feel like it at the time, it's your subconscious that chooses how things are taking shape.
Venus will be in a long transit beginning around mid-year…
Venus is in Leo from June 6th-Oct 9th
This is a very sociable vibration which makes it a great opportunity to join with others in a group and, through the power of numbers, achieve something bigger than the individuals in the group. Or it could be the chance to make friends or useful contacts which have a beneficial or supportive effect on your life. Give and take with others and within a group or those with common interests or sharing a common experience. Connecting with others who have an interest or special area in common, in person, or over the wires may bring money or other desirable resources in your direction.
June 25th-July 7th holds great potential.
Jupiter is in Leo until August 11th
Things which have been on the back-burner for a long time can now start rolling forwards. Expansion will be via new associations and friendships, or within a collective with a common interest or outlook. This is the area through which you can learn and grow. An innovative and maybe unconventional approach will expand your world over this phase.
Your work schedule or personal social agenda could be bulging at the seams at certain points but you'll have to be careful not to overestimate or underestimate other's intentions.
This is a very progressive area so the internet may be involved or something techno or at the leading edge in another way. Prepare to be amazed and inspired by innovative ideas or new equipment and inventions.
New associations and teaming up with others could be pivotal to your being able to move towards a long cherished goal. This energy could draw a teacher towards you, someone to guide or advise or someone you can consult for their expertise or refreshing take on things. Equally, it may be yourself who helps others move forward with new knowledge or experience.
All Libra natives will feel the energy of Jupiter this year.
Jupiter moves into Virgo on August 11th suggesting this will be a time to develop things behind the scenes, particularly in collaborations and projects which teach you new things.
But this is also the area where you can be your own worst enemy, shooting yourself in the foot because you fall back into old habits, emotional patterns or beliefs. Letting go and forgiving will help you grow and add to the pool of goodwill for us all no matter how insignificant or difficult it may feel at the time.
Librans born up to mid October or with until 24 degrees rising will feel the energy the most over the forecast period.
Saturn began its new cycle highlighting your area of education, communications and self-expression on Xmas Eve
This suggests you will have to work in a more regular way at communications, media, education, short distance travel. You should be developing speaking or writing skills in a consistent manner and perhaps integrate a new understanding of language or a system of thinking. You may find communications equipment is challenging or a getting something off your chest takes longer than planned. Developing these skills will be like chipping away at a sculpture, so be consistent and patient. You'll be learning that certain 'perceptions' aren't necessarily based in fact and may not even be true. As you slowly get to the bottom of how much in your experience is perception and how much is 'truth', you may realize you need to make some changes to your own habitual ways of communicating or viewing the world.
Librans born up to the first week or with 0-13 degrees rising will feel this energy the most.
Saturn returns to her previous position June 14th-Sept 17th signalling that, at times, there are more challenges related to the material side of life. Obstacles will arise, delays will happen, disciplined effort will be needed to manage the piggy bank, property, possessions and to improve quality lines of supply whether that's property, cash or vegetables. Gradually, over this period you can get things under control and life finally becomes more comfortable. But consistency, patience and true grit will be key. So keep taking those small steps towards better conditions now, surmounting the hindrances, which will stand you in good stead further down the line. It's also a good idea to build upon your assets and that goes for your inborn gifts as well.
Librans born from 17th October or with from 27 degrees Libra rising will feel this vibration most.
Uranus and Pluto continue in hard aspect over 2015 orbiting closest to each other until mid-April, but the aspect is still close over the whole year affecting most strongly those born in the second decanate of your sign.
Uranus will be transiting your opposite sign for many years and during that time through partnerships and other close relationships, your life will be turned around and renewed in ways which are surprising and transformational. This transit will trigger events which help you to throw off the shackles of the past and surrender to the next stage of growth.
The Uranian energy has an inconsistency, a changeableness which may mean close relationships follow suit.
This could pan out as a special someone's influence upon you has the remarkable effect of turning all previous plans on their head, or at least causing you to re-think parts of the old plan.
Or the energy may manifest as a certain someone introducing you to a special group of others, and your connection with them changes your ideas about what can or can't be done. Or it may be that you are introduced to unconventional, revolutionary or more scientific approaches.
Someone in your life long-term could be undergoing change, and, because their situation is fluctuating it puts your relationship on a new footing. Or someone significant is having ups and downs in their life or are coming and going now you see them, now you don't. Or you have a relationship which is dependent upon technology like the internet.
However the Uranian vibration is panning out it isn't likely to be boring and whatever is manifesting from it may make you a little nervy.
So you'll have to be flexible and open-minded as you adapt to changing conditions inwardly and outwardly. This is the spirit of revolution which facilitates your evolution and is part of a significant growth process even though it may be unpredictable at times.
This is also a time when you entertain wild ideas about a relationship but when the dust settles, you are clear about what you don't want and therefore discover what you DO want in relationships and this will ultimately lead to a more settled, liberated life once the transit to your Sun is over. The main thing to remember is stay calm, and don't act too impulsively. Librans born approx 4th-14th Oct or with between 11-21 degrees rising will feel this energy most this year.
Pluto, now in Capricorn, will urge you towards getting more control over the foundations of your life. Your location, your home and your family relationships will be affected as this strong energy takes root within you and comes to you from the outside. Problems from the past or childhood conditioning will most likely come up for some deeper scrutiny and you begin to understand the ramifications of certain inherited tendencies or emotional patterning coming down through the family line and how you may be expressing this in your everyday life. Some of these old patterns will be strengths but some will be undesirable and this energy will bring conditions which elicit change on inner levels.
In a more external way Pluto, the planet of death/rebirth, may mean your domestic set-up, place on the map or routines at home are changing in radical ways. There is also likely to be a fundamental shift in family relationships as the old loyalties give way to new ones through separation, death or new birth.
Relations with parents could channel the energy of Pluto through power struggles or the dynamic between the parents changes in a significant manner. This long transit of Pluto through your home area will change the most personal areas of your life and, as the basis of your life changes, so will your life direction and career alter as a consequence of this radical shift.
Librans born 4th-9th October or with 11-16 degrees of Libra rising will feel this energy most strongly over 2015.
The current transit of Neptune may mean you will feel a pull to function from deeper, more spiritual levels at work or with health-matters, yours or another's. Some of you may become interested in Yoga, meditation and healing practices. Underlying this transit is a search for oneness and connectedness with all life. Some of you could have psychic experiences or strange encounters which are esoteric in some way. This long transit of many years may have you giving more freely of your services or working in more compassionate, spiritual, healing ways whether on a grand scale or right in your own back-yard. It could also mean you connect with boats, catering or anything providing a service to others.
Librans born 27th September- 4th October or with 4-11 degrees Libra rising will feel the effect of Neptune most potently in 2015.
Watch Video on Youtube