Pisces Horsocope for August 2015 and Today
Monthly Horoscope for August 2015
-
Permalink

Diana's Monthly Pisces Forecast for August 2015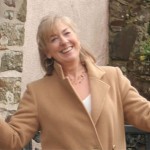 THE KNOTTY DETAILS
From the 23rd you may be dealing with more chores or niggly details, or, this may be the moment to get to grips with health issues (yours or another's) or a better diet and exercise regime. You may also be putting more effort into maintenance, repairs, or applying skills. So, dealing with the 'to do' list and getting things organized better seems advisable, but there will be smiles along the way.
Until the 8th Mercury is focusing your mind upon the practical side of life. The daily duties, discussions, ideas or paperwork may be on your mind. Thoughts could revolve around, repairs, maintenance, or health – yours or another's.  Thinking about the mechanics of daily life will definitely be a keynote. Also you could be learning useful new skills or blowing the dust off those you already have either out of choice or necessity. Practical advice will be of service.
COMPARING NOTES
8th-28th Mercury is in your opposite sign. Communications – personal or professional, in close interactions and collaborations are highlighted and you'll probably be sharing ideas and connecting with someone's slant on things and even if you disagree, at least it helps you clarify your own thinking. You may be in relationship with someone whose guidance or information is valuable or you yourself may be more looked upon as the information-giver, go-between, or guide.
MORE INVOLVED
28th onwards – discussions, ideas and research tend to be strategic and could reveal deep insights. Communications tend to become more involved, intense, or have to be confidential. Your thinking could focus on the financial ramifications in a relationship or revolve around property or possessions belonging to or shared with another. There may be more paperwork related to an agreement or contract. At this time, some of you may be giving confidential advice and perhaps 'sensing' more than thinking as your gut knowing will be stronger.
Or it may be that you feel quite passionate about something or someone or, on the flip side, it's probably easier for someone to push your buttons. Just trust your deeper instincts and try to avoid knee-jerk reactions.
PRACTICALITIES
Apart from July 19th-August 1st when she brings ease and flow to your personal relations and business with others, Venus is in a more practical mood, favourably highlighting teamwork regarding daily chores, learning skills (or maybe which button to push), running repairs or health matters – your own or another's. Others will probably be in a co-operative, more supportive frame of mind assisting with your requirements.  You are more likely to have reasonable interaction with health-providers, co-workers and anyone providing assistance and so if there has been an ongoing problem chances are you will find someone to help with recovery or repair and, even if the problem is not resolved, the interaction will tend to be pleasant. Venus will transit this area until October.
A NEW SENSE OF SELF?
Until the 9th Mars is in a more spontaneous, and for some, romantic area, giving you the trigger to be more in the mood to take a chance on love or to speculate in other ways. Mars tends to be hasty, so it's best to sleep on something before making major decisions and don't risk what you can't afford to lose. There could be occasions when you feel at the centre of attention or more physically in demand. Your creative energy, or competitiveness will tend to come to the fore. Whatever is going on, you could feel more in your power, more in touch with your 'child within' but equally, you could be busier because of children or younger ones in your life. Overall this is the time to get active with projects you enjoy and which are rewarding and empowering. Great for the entrepreneurs and 'creatives' amongst you, and you may be more in the mood to invest time and resources on an outside chance.
GETTING ORGANIZED
From the 9th Mars is in a sector which emphasizes the practical side of any bright ideas. Considering how to manage, operate or fix – very practical and usually hands on also related to health and fitness. You may be more involved with skilled people, health providers tools or technology. So daily duties and methodologies are highlighted and you might have to get your head around the mechanical details. You can get a lot done if you keep up with daily duties, health matters – yours or another's – and running repairs. Collaborations can be productive and achieve success but a co-worker or helper may try your patience. Still, it may be a small price to pay if you get your act together in the process.
PULLING TOGETHER
From the 23rd you'll benefit more from the support or contribution of another in close relationship. It's not a time to be going it alone, so central to this period, will be how to get the best out of partnerships and other close associations.  You and another could be teaming up or doing business together. But however it is for you, there is a stronger feeling of mutual interaction – or attraction!
TESTING IDEALS AND BELIEFS
Saturn has returned to her previous transit of Scorpio until September, putting her in a supportive aspect with your sign. There will be a completion of the cycle of insights about beliefs or fields of interest mental and physical which have taught you a great deal. You will be seeing the reality, warts and all, of some place, idea or person you idealized. Taking more seriously wider communications, literature, higher education, legal matters or long distance connections. Developing a new understanding will be gradual like chipping a shape out of stone. So be steady and patient. You may become more respected for your knowledge or style of communicating, but also appreciate and even wish to emulate others for this.
Pisceans born from 17th March or with from 27 degrees rising will feel this energy the most this forecast period.        
STRINGS TO YOUR BOW
Until the 11th Jupiter will be in your area of health & work and there will be no shortage of opportunities to learn and grow through employment matters, colleagues, daily duties, but also health and fitness. The indications are that you will get the chance to experience new work or health routines until August. Employers or colleagues will tend to be more appreciative of your abilities and your contribution.
A NEW RAPPORT
From the 11th for about a year, Jupiter will be opening the way to growth through close personal or professional alliances. Because of key close associations your horizons will broaden. Others will be more interested in your knowledge and experience but, equally you will probably be intrigued by the fresh influences coming your way. Partners, colleagues, clients, friends could get you thinking more expansively and probably you will learn a lot through them. Early Pisceans or Pisces rising or those born from 17th March or with from 27 degrees rising will feel this energy the most this forecast period.     
Neptune is in your sign for many years. So during this long transit of Neptune through its home sign you may end up being the 'prop' that others lean upon or you may sacrifice your own style or your preferred plan to serve and facilitate others, and as long as you have separated the needy from the greedy, all will be well if you integrate your own wishes too.
Pisceans born 25th February- 1st March or with 7-10 degrees Pisces rising will feel the energy the most this month.
Watch Video on Youtube
Pisces
What today looks like:
| | |
| --- | --- |
| Love: | |
| Expression: | |
| Career: | |
| Money: | |
| Feelings: | |
| Spiritual: | |
Beginning today, and finishing on Sunday, the Moon is teaming up with the planet Neptune. Your area of alone-time, mystery, and dreaming is supplied with an idealistic, individualistic desire by our Moon in Aquarius. It may be good to dwell on your appearance, or take a leap in to the unknown, while this powerful connection continues.
Elsewhere: continuing today, and concluding on Saturday, Mercury is harmonizing with Saturn. Mercury present in Libra might mean your area of secrecy, shared resources, and sexuality is provided with a socialable, balanced notion. While this natural, oppertunistic link continues, it might be opportune to hook up with a stranger, or to be adventurous in bed.
Also today: continuing today, and concluding on the 22nd, the Sun is moving through the sign of Virgo. For you, Piscean, this means a month where partnerships, spouses, and contracts are more immediate, and present for you. The Sun, when in Virgo, provides a practical, analytical motivation.
Also On This Day:
Venus continues transiting the sign of Leo until the 8th of October.
The Moon starts transiting Pisces until Sunday.
The planet Mercury carries on transiting Libra until the 1st of November.

This horoscope was written by Athie the Owl, DianaGarland.com's new robotic astrologer. She's programmed to automatically generate your daily horoscope, based on the positions of the faster moving planets. Athie is still only young, so please bare with any teething problems. You can help her improve by reporting problems here.
Remember, daily horoscopes should only be taken lightly, and if you want to read Diana's more detailed monthly prediction, you can click here. If you'd like a one-on-one reading from her, click here.
Diana's 2015 Pisces Forecast:
MERCURY RETROGRADES 3 times for approx 3 weeks each in 2015:
First retrograde on Jan 21st – February 11th – Aquarius 17-1 degrees
Second retrograde on 18th May – 11th June – Gemini 13-4 degrees
Third retrograde on 17th Sept – 9th October – Libra 15-0 degrees
THERE WILL BE 2 SOLAR ECLIPSES IN 2015:
The first Solar eclipse of the year occurs on March 20th in your 2nd/3rd house.
This eclipse covering the next 6 months, could trigger the Mercury/Neptune vibe in early Pisces. Just make sure you don't get the wrong end of the stick because thinking or a communication was unclear or you confuse someone with your own lack of clarity. Deliberately make sure you check and get confirmation on whatever is important to you either in a personal sense regarding feelings or in a professional one.
This is the time to begin making positive changes regarding finances, property siblings, soul brothers and sisters. Don't put off contacting that person any longer.
The second Solar eclipse of the year occurs on Sept 13th in your 8th house
This is the moment to make changes regarding assets shared within a partnership or to review a contract or agreement.
Venus will be in a long transit in 2015..
Venus will be in Leo between June 6th-Oct 9th which is in your area of work and health. Working relationships feel more supportive or you team up with someone related to a health matter – your own or another's. You could get quite chummy with someone you liaise with related to daily duties, repairs, maintenance or health and wellbeing. And you feel more inclined to be of assistance to another in these types of situations.
Jupiter will be in this area until August 11th
This will bring opportunities for more growth of knowledge and know-how through everyday tasks, the job set-up, techniques or health matters – your own or another's. Others may tend to consult with you for your knowledge or skill in any of these subjects and, in general will tend to be more appreciative of your abilities and your contribution either way, work can become more fulfilling.
It's likely that through everyday work or health and fitness your territory, physical or mental, will broaden.
Jupiter's beneficial vibration could help your wellbeing as you learn what does and does not work for you on practical levels. The downside is that you might take on too many duties or overstep the mark with diet or exercise. Remember, moderation in all things.
Pisceans born up to mid-month or with up to 23 degrees rising will feel the energy of Jupiter in Virgo the most.
Look out for the period June 25th-July 7th as having extra ability to benefit you positively through these areas.
Jupiter moves into your opposite sign on August 11th.
Jupiter will be opening the way to growth through close personal or professional alliances. Because of one-to-one interactions your horizons will broaden and you will learn much through them. Others will be interested in your take on things but, equally you will probably be intrigued by theirs. Partners, colleagues, clients, employees, employers could get you thinking more expansively but equally, you will be stretching their understanding into new areas. Those from a different background or with an expertise could catapult you out of your familiar mental box, link you to distant places or get you travelling more. You'll be entertaining new possibilities as you get a broader perspective. The expansive, benevolent influence of Jupiter will boost all working or love relationships as it will facilitate a feeling of mental rapport with another. If mental rapport seals the deal for you, then some of you could take the plunge and enter into a marriage or some kind of fuller commitment to another.
Aquarians born up to mid-month or with up to 24 degrees rising will fell the energy of Jupiter in their opposite sign the most.
Saturn began her new cycle in Sagittarius on Xmas Eve.
Slowly, this will help you redefine your place in the world, your image and life direction. You will be restructuring your outer and inner world in gradual stages over this long period. This is an opportunity to show the world what you can do, but, in the process you will have to take on more responsibilities and steadily push through obstacles to achieve your goals. This is the time of the harvest, of reaping what you have sown in the past. If you are old enough, look back about 29/30 yrs or 14/15yrs or 7/8 yrs to get the gist of what is unfolding now by recalling where you were then, decisions you made and what happened subsequently. Can be quite an eye-opener! Of course you are older and wiser now and you'll have been through the cycle before so you know what to expect and can prepare accordingly.
You'll also know that this is a time when perseverance is necessary related to profession and standing in the world. Pisceans born up to the middle of the first week or with up to 12 degrees rising will feel this energy the most.
Saturn returns to her previous position June 14th-Oct 17th
You will be working harder at literature, higher education, legal matters or long distance connections. You could be integrating new understanding of concepts, language, culture or a belief system. It's important not to close your mind because you think there is nothing new to learn about any of these areas, or think that current understanding is correct simply because you cannot see beyond them through lack of experience. Developing an ideology or field of knowledge will be gradual like chipping a shape out of stone. Getting educated will be practical and visceral, so be consistent and patient.
One way or another, a different dimension will open to you through unfamiliar places or those with a different mind-set or background to your own. Pisceans born from 16th March or with from 27 degrees Pisces rising will feel this vibration most.
Uranus moved from your sign in March 2011 where it had been revolutionizing your life in quite surprising ways since 2003.
Uranus, will now bring changes to your finances and material set-up. Your value structure is changing and this will be reflected in occasional destabilization of finances and your basic material security. However, if you are open-minded and willing to try new methods- especially earnings connected to groups of others with interests in common, then you can be successful. It will now be a revolution in your thinking related to the material side of life and your changing priorities will liberate you from the old conditions which you now see more as a hindrance. Some of you may take a pay cut just to be able to work in a more stimulating, innovative or unusual way. Also a time to further your own talents or some crazy plan you may previously have put on the back-burner. This would be a good time to capitalize on an asset or a resource which could become lucrative for you but remember 'quirky' or 'irreverent' is also Uranus's extreme expression so try not to go too wild. This energy also favours leading edge thought and technology so you could find a nice little earner working over the wires. Something in the sciences is well starred and you may be looking into economizing through utilizing renewable energy sources. Letting go of some material ballast would be advisable at this time as that would open the door wider to Uranus's magical ability to conjure a windfall out of a clear blue sky. Make sure you stay vibrationally open to that potential. Pisceans born from 4th-14th March or between 11-21 degrees Pisces rising will feel this vibration most.
Neptune the ruling planet of Pisces entered its home – your sign – on the 4th February 2012. One way of many this influence can work is that all your Piscean traits are magnified. So that means amazing things like empathy, higher service, second sight or artistic ability but also a tendency to escapism, self delusion and silly idealism. It's always up to you how you play the Neptune card. A strong Neptune in a chart can be about sacrifice, illusion and second sight. Celebrities or well-known people often have a strong Neptune as the public do not see them as they really are – ordinary, fragile human beings like you and me, but as super beings, Gods and Goddesses – which they are not. Being put on a pedestal and worshipped or not being appreciated for your real worth can feel hollow and phoney.
So during this long transit of Neptune through its home sign you may end up being the 'prop' that others lean upon or you may sacrifice your own style or your preferred plan to serve and facilitate another, and as long as you have separated the needy from the greedy, all will be well if you integrate your own wishes too.
But the Neptune effect in Pisces may mean you have to work harder to maintain your own identity to walk the path true to you and keep your feet on the ground. Over this long period experience will teach you when to draw the line in the sand and keep it real for yourself. That way you attract relationships based on your true inner needs and not some illusory sense of you. Pisceans born from 27th Feb- 4th March or between 4-11 degrees Pisces rising will feel this vibration most.
The life-changing force of Pluto now in Capricorn is in a good angle to your Sun sign. It means regeneration through friendships or a personal or professional social circle. There will be a subtle gear-shift deep within you as old doors close and new ones open and your long-range goals change. Also an old order is crumbling and the decks are clearing in preparation for a new dawn through friendships, social life, networking, and using the power of the collective to bring about change – major or minor – for yourself and society. Do not underestimate the power of Pluto to manifest through an encounter or a friend whose influence has a critical effect on the course of your life. The extremist nature of Pluto could get you mixing with those who are extreme in their views and you find yourself taking a direction you should not take. However Pluto can raise social awareness and bring about radical change in a good way too and its regenerative qualities will encourage more innovative approaches in your life. Pisceans born from 4th-9th March or between 11-16 degrees Pisces rising will feel this vibration most.
Watch Video on Youtube