Pisces Horsocope for May 2015 and Today

Diana's Monthly Pisces Forecast for May 2015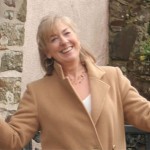 CREATIVE THINKING
Until the 21st the Sun is in a sociable, busy area and you could be meeting and greeting or connecting over the wires, corresponding, maybe sharing what you know, and probably running around more. It's a time when you have more on your mind and maybe more to get your head around
The mental focus could revolve around family, extended family, neighbours, or property matters. Correspondence and discussions may be about a physical space inside/outside, or points on the map. You may be mulling things over or feeling more emotional or nostalgic. There may be communications with relations or parents for some of you and others may be considering a legacy or a tradition of some kind. Whatever is going on feelings tend to be nearer the surface and certain interchanges may touch a nerve. Either way it tends to be a mentally busy or social time in, around or about a base of operations – wherever that is – or you may be on the move more.
Mercury goes retrograde for 3 weeks from the 19th. This gives you more time to get to the heart of the matter. Inner cleansing or a deeper understanding of the past and how it affects the present will balance and stabilize.
UP CLOSE AND PERSONAL
Until the 8th Venus beams a friendly, sociable light into the root of your chart.  This can manifest in various ways. Overall, it encourages a more harmonious time at home and you welcome others into your space or are more the visitor to others. Or, it could be a venue where you all meet up. It could be a good time to appreciate family or tribal connections, or maybe you like where you are located.
DYNAMIC COMMUNICATIONS
Until the 12th Mars is in a transit of your Solar communications sector accelerating mental processes and firing up the way you express yourself. Maybe shooting from the hip with opinions.
Educational pursuits, speaking, writing or socializing can be pretty demanding or even competitive at times and you express ideas and opinions with greater force and dynamism which may take others aback at times. Comings and goings may increase or you find yourself more in the stream of information exchange and this would be a good time to float a new concept or body of work. However, there may be tensions and you can feel overloaded with too much information coming at you or demanded from you. Sometimes, it could feel that certain others are too impatient or over-assertive but, your own reactions may be too defensive. It's better to be measured and decisive in what you say, keeping lines of communication open rather than wasting energy wondering about someone's deeper motives.
In general, there may be more correspondence or other types of paperwork than usual and flying hither and thither for business or personal reasons. Overall, you should start to feel more confident about making decisions or defining certain objectives more clearly. You can be proactive and successful with media, promotions, negotiations or simply speaking up for yourself in a more assertive way.
ROOTS
From the 12th Mars is at the root of your chart. This means you could be busier than usual in and around HQ, or because of a property or location. Roof over the head may need physical effort. Decisiveness may be needed because of a living space inside or outside, or be related to a neighbourhood locally or over the wires. Points on the map, a family member, or a neighbourhood, will need a decisive or assertive approach which may also make demands on your stamina and may be the cause of conflict. Mars in this area could mean a lot more coming and going within a locality or hustle and bustle around you. As always with Mars, there could be moments of tension which surface now and again and affect your mood and you may have to use pent up energies in a more positive way. Skeletons may start rattling in the closet and you have to confront emotional reactiveness or elements from the past or with parents or other family members. On the other hand you may be putting your energies into something which connects you with tradition, the family background, Mother Nature or the planet as a whole. For some, parents or parenting are emphasized – especially the male side.  
From the 21st the focus will probably be more in and around the base of operations like the neighbourhood, community or with family members. Property matters – buying/selling/home improvements may be a feature or it may be about a particular space inside or outside. In some respects your gaze will tend to be more inwards and you may be pondering more, or feeling things more deeply. Listen to your instincts!
HOME IS WHERE THE HEART IS
From the 8th, the Venus position can mean you express yourself in more spontaneous or creative ways. There may be happier connections with children, young people, pets or partners, and for some, a romantic relationship. In general, this energy links you more to anything you personally find empowering or satisfying. And, most importantly, puts you in touch with your own playful inner child. Social get-togethers may revolve around speculative interests, leisure, performance or art.
A PLACE IN THE WORLD
Saturn will be at the top of your Solar chart until next June. This is a more dynamic position of Saturn and not without its challenges. In slow stages, this will help you redefine your place in the world, your image and life direction. This is the time of the harvest and you will reap seeds sown in past years for good or ill. You may feel you are not doing the work, projecting the image or receiving the recognition that you deserve and you will be required to work harder at cultivating those in authority as a new structure takes shape. If you are old enough, look back about 29 yrs or 14 yrs to get the gist of what is unfolding now by recalling where you were then and what happened next. Can be quite an eye-opener!     
Pisceans born 19th-23rd February or with 0-4 degrees rising will feel this energy the most this forecast period.   
STRINGS TO YOUR BOW
Jupiter will be in your area of health & work until next August and there will be no shortage of opportunities to learn and grow through employment matters, colleagues, daily duties, but also health and fitness. The indications are that you will get the chance to experience new work or health routines until mid-year. Employers or colleagues will tend to be more appreciative of your abilities and your contribution.
Pisceans born 2nd-6th March or with 12-17 degrees rising will feel this energy the most this forecast period.        
Neptune is in your sign for many years. So during this long transit of Neptune through its home sign you may end up being the 'prop' that others lean upon or you may sacrifice your own style or your preferred plan to serve and facilitate another, and as long as you have separated the needy from the greedy, all will be well if you integrate your own wishes too.
Pisceans born 26th February- 1st March or with 8-11 degrees Pisces rising will feel the energy the most this month.
Watch Video on Youtube
Pisces
What today looks like:
| | |
| --- | --- |
| Love: | |
| Expression: | |
| Career: | |
| Money: | |
| Feelings: | |
| Spiritual: | |

This horoscope was written by Athie the Owl, DianaGarland.com's new robotic astrologer. She's programmed to automatically generate your daily horoscope, based on the positions of the faster moving planets. Athie is still only young, so please bare with any teething problems. You can help her improve by reporting problems here.
Remember, daily horoscopes should only be taken lightly, and if you want to read Diana's more detailed monthly prediction, you can click here. If you'd like a one-on-one reading from her, click here.