Scorpio Horsocope for August 2015 and Today
Monthly Horoscope for August 2015
-
Permalink

Diana's Monthly Scorpio Forecast for August 2015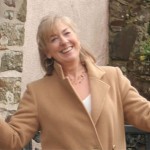 THE LONG VIEW
Until the 23rd the Solar energy theme means you will be taking your targets or overall direction more seriously or be more aware of how you present yourself and the impression you are making on others, or how something is representing you. Traditions or social conventions may have more of your attention.
You may have to be more aware of the rules imposed by officials, parents, bureaucracy and anyone to whom you have responsibilities. The overall idea is to project an appropriate image and be consistent and responsible as you go forwards. 
STRATEGIES
Until the 8th discussions, correspondence and ideas may revolve around short-term plans or longer term considerations like where you are going from here in life. Career, a new enterprise, or those who may facilitate your aims could be highlighted. You may find your goals and schemes are being validated or rejected by the by the way things are unfolding across the wider stage – so keep your ear to the ground.  You will be putting mental effort into expressing yourself in the best way you can so as to get the result you desire. Vehicles, transport or communications equipment may also be on your mind.
FRESH INFLUENCES
8th-28th is period in which to discuss, consider, and generally chew the fat in the company of others. Others could find you articulate and your ideas interesting and you feel in an experimental mood as you explore different ideas or avenues of expression. You could be surprised at by another's style or unusual take on things. Equally they could experience you as unfamiliar or unconventional.
28th onwards – Mercury is working from deeper levels and your mind tends to become introspective and more open to emotional or subtle energies. You may be a little preoccupied, by things going on in the background of your life, and you could find yourself zoning out or just feeling mentally at 6's and 7's as things may be a little up-in-the-air.  Zoning out isn't necessarily a bad thing and, at this time, you can do your best thinking in a restful, nurturing environment or in a private bubble with others. Imagination and intuition are working well. Also a good time for healing, spiritual or imaginative activities, so, listen to your inner guidance, hold the vision of how you want it to be, and plan to move beyond what is now getting in the way of your happiness and wellbeing.
Apart from July 19th-August 1st when she brings support or material advantage through groups or friends, Venus is helping to create more favourable circumstances with authority figures, like bosses, parents who will be positively emphasized as they tend to see you or your work in a good light. There could be an ally – possibly a female – or just someone you feel close to no matter whether they are socially above you or not, who is invaluable to your success or who facilitates an ambition. You yourself could be the one who takes a firm but friendly stand and enables another to achieve their goals. Venus is in this sector of life until October.
LEARNING CURVE
Until the 9th Mars is in a more outgoing, expansive area of your solar chart. This means you leave behind the time of inner turbulence and begin to step into the light of mental and emotional clarity.
At key points over this transit you should in some way be reaching out for new horizons and fresh experiences. So this may be the right moment to launch a new scheme or enterprise or to go on a journey of discovery.
You will be physically active in learning through doing, but also grasping certain things you didn't have a clue about before. Some of you may be getting out and about more and this is a good time to shake out the cobwebs. Travel, connecting with foreign lands, giving or taking a course would be a good idea. Your physical energy may be needed as you push the envelope of daily life and get right outside of the routine box by stretching yourself mentally or physically.
SCHEMES AND PLANS
From the 9th Mars transit indicates a period for putting physical effort into achieving certain goals and ambitions. These may be career orientated or 'via' points on the way to where you hope to end up. Overall, this transit of Mars could inspire you to take more responsibility about your direction in life and you care more about the impressions you make on certain others. Over this transit you feel the need to work on image or reputation and reach standards which are demanded by those in authority, and, if you are decisive and energetic, Mars will help you get to where you want to go as long as his tendency to be controversial is handled. You may get frustrated with the powers that be as you feel they are slow, aggressive, inefficient or downright un-co-operative. If you manage to keep your cool and not be too hasty, you will make progress with the master-plan, but also with lesser goals and ambitions too.
CONNECTING
From the 23rd the Solar energy makes it a forward moving phase when friendships, contacts new and old, or more involvement within a community of others of like mind could be a key feature. A future-orientated phase when you may be working to realize an idea or ideal which has been on the backburner for a long time. Networking, group connections and technology could also be highlighted.
Saturn is back in the later degrees of your sign until Sept 17th. This means 'turns of events' will gradually help you learn how best to take your responsibilities and your life more seriously and concentrate your energies more purposefully onto specific targets which build new structures for the future.
Sometimes through adversity, you will steadily build the new routines outside and inside which will form the armature of that better, more comfortable life. 
Scorpios born 19th-23rd November or with from 27 degrees rising will feel this energy the most this forecast period
NEW DIRECTIONS
Until the 11th Jupiter is in your area of career and overall life direction. This means more doors swinging open, but not all will be leading to your highest good or worldly success, and you could be puzzling over which is the best way to go. It's more likely you could gain more recognition and be learning new things professionally. By the end of the transit you should feel more established in your field or the die is cast regarding your general direction and that will be the time when you can identify more with what you do for a living.
STRENGTH IN NUMBERS
From the 11th for about 12 months Jupiter will help you grow and learn through new associations and friendships, or within a collective of others who have interests or a situation in common. New friends, colleagues or those with a shared aim or interest will show you a new angle or expand your world over this phase. Equally you could be viewed as the enabler or guide connected to a key group of others.
Early Scorpios and Scorpio rising or those born 19th November or with from 27 degrees rising will feel this energy the most this forecast period.    
Watch Video on Youtube
Scorpio
What today looks like:
| | |
| --- | --- |
| Love: | |
| Expression: | |
| Career: | |
| Money: | |
| Feelings: | |
| Spiritual: | |
Ending on Tuesday, Uranus and our Moon start joining in the sign of Aries today. This powerful link brings a comforting, individualistic feeling to your area of routine tasks, health, and techniques. In daily tasks, it may be good to meet a group for the first time at the moment.
As well: continuing today, and ending on Friday, our Sun is competing with Neptune. Our Sun present in Virgo may mean your area of organizations, clubs, and social groups is supplied with an analytical, careful agenda. While this competitive, difficult link continues, it may be tricky to have fun in a group, or to play a team game.
Also today: continuing today, and concluding on the 24th, the planet Mars is moving through Leo. For you, Scorpio, this means a month where the long term, status, and society are activated, and are busier for you. Mars, when in Leo, provides a prideful, creative activity.
Also On This Day:
Mercury continues transiting the sign of Libra until the 1st of November.
Starting today and ending on Sunday, Jupiter is in a conjunction with our Sun.
A square aspect between Pluto and the Moon carries on today, and ends on Tuesday.

This horoscope was written by Athie the Owl, DianaGarland.com's new robotic astrologer. She's programmed to automatically generate your daily horoscope, based on the positions of the faster moving planets. Athie is still only young, so please bare with any teething problems. You can help her improve by reporting problems here.
Remember, daily horoscopes should only be taken lightly, and if you want to read Diana's more detailed monthly prediction, you can click here. If you'd like a one-on-one reading from her, click here.
Annual Scorpio Horoscope for 2015
-
Permalink
Diana's 2015 Scorpio Forecast:
MERCURY RETROGRADES 3 times for approx 3 weeks each in 2015:
First retrograde on Jan 21st – February 11th – Aquarius 17-1 degrees
Second retrograde on 18th May – 11th June – Gemini 13-4 degrees
Third retrograde on 17th Sept – 9th October – Libra 15-0 degrees
THERE WILL BE 2 SOLAR ECLIPSES IN 2015:
The first Solar eclipse of the year occurs on March 20th in your 5th/6th house.
This eclipse covering the next 6 months, could trigger the Mercury/Neptune vibe in early Pisces. Just make sure you don't get the wrong end of the stick because thinking or a communication was unclear or you confuse someone with your own lack of clarity. Deliberately make sure you check and get confirmation on whatever is important to you either in a personal sense regarding feelings or in a professional one.
This is the time to begin improvements related to creative or speculative projects, work, daily duties, health and close relationships especially with children or pets.
The second Solar eclipse of the year occurs on Sept 13th in your 11th house
The moment to begin shifting into new things through group involvement and friendships.
Venus will be in a long transit from mid-year…
Venus will be in Leo from June 6th-Oct 9th bringing supportive connections for you Scorpio as the potential abundance of Venus will be gracing your area of career and general life direction making it easier to connect with bosses, officials, parents, teachers and others in positions to assist you on the long and winding road through business or bureaucracy or help you climb the ladder of success.
Jupiter is at the top of your solar chart until August 11th
This is your area of career and overall life direction, meaning more doors swinging open, but not all will be leading down the road you should travel and you could be puzzling over which is the best way to go. It's more likely you, or what you stand for, could become recognized over a wider stage during this phase, so it would be wise to choose an area you prefer and one which is realistically manageable . You will be learning new things professionally and you should feel more established or settled about where you are heading in life as this is a time when you can identify more with what you do for a living. However, there is a danger you become over-confident and bite off more than you can chew. If you avoid this pitfall and are not egotistical about your capabilities which is not the same as genuinely caring about skill, reputation and doing a good job, then you can be very successful. Travel, foreign connections, higher education could be a part of the picture. This is a time to think bigger about what you do for a living or get a broader perspective on your overall direction in life and, during this period, you may expand into amazing new areas.
All natives of your sign will feel the Jupiter influence over 2015, after August will be more favourable.
Be aware of the good vibrations in this area particularly from June 25th-July 7th when Venus teams up with Jupiter. Scorpios born from mid-November onwards will feel Jupiter in Leo the most over the year.
Jupiter moves into Virgo on August 11th Things which have been on the back-burner for a long time can now start rolling forwards. Expansion will be via new associations and friendships, or within a collective with a common interest or outlook. This is the area through which you can learn and grow. An innovative and maybe unconventional approach will expand your world over this phase.
Your work schedule or personal social agenda could be bulging at the seams at certain points but you'll have to be careful not to overestimate or underestimate other's intentions.
This is a very progressive area so the internet may be involved or something techno or at the leading edge in another way. Prepare to be amazed and inspired by innovative ideas or new equipment and inventions.
New associations and teaming up with others could be pivotal to your being able to move towards a long cherished goal. This energy could draw a teacher towards you, someone to guide or advise or someone you can consult for their expertise or refreshing take on things. Equally, it may be yourself who helps others move forward with new knowledge or experience. Scorpios born up to mid-November or with 0-23 degrees rising will feel this energy the most.
Saturn left your sign and began a new cycle on Xmas Eve Now, there will be more challenges related to the material side of life. Obstacles will arise, delays will happen, disciplined effort will be needed to manage the piggy bank, property, possessions and to improve quality lines of supply whether that's property, cash or vegetables. Gradually, over this long period you can get things under control and life finally becomes more comfortable. But consistency, patience and true grit will be key. So keep taking those small steps towards better conditions now, surmounting the hindrances, which will stand you in good stead further down the line. It's also a good idea to build upon your assets and that goes for your inborn gifts as well.
Saturn re-enters your sign between June 14th-Sept 17th. In this Saturn cycle circumstances will help you learn how to take yourself and your needs more seriously and concentrate your focus consistently into those areas which ultimately lead to a happier, more solvent and settled version of yourself. During this transit, new conditions will slowly create structures inwardly and outwardly which form the armature of that better, more comfortable life. Along the way, tensions and challenges will alter your perceptions. Saturn answers the vibrational call of your unconscious for experiences which will force you to grow and learn and build a new reality. If you are in touch with your deeper desires, then the Saturn influence will make it clear what you have to let go of and support new growth. If you are not, then Saturn will attract unwanted burdens because you have not yet realized your true needs and your 'signal' brings more of what you do not want. Scorpios born from 17th Nov or from 27 degrees Scorpio rising will feel this vibration most.
Uranus will be transiting your sector of daily work routines and health for several years. Uranus is about change and so the type of work you do will be subject to change in minor or major ways. There is always an experimental feel with Uranus and, in a way you may be trying out this or that or the other thing. You will probably feel restless at some stages, or seek more freedom from the control of others at work. Rather than throw the baby out with the bath-water and chuck it all in, try to use this freedom-loving vibration in creative ways by breaking free of anything boring or repetitive and find more interesting ways to serve others. This is an innovative, alternative vibration which means you could discover new approaches and methodologies which are more stimulating related to work or health – yours or another's. Another way Uranus here can operate is get you working within groups of people with sometimes, off-beat interests in common..
There may be a connection – minor or major – with aviation, sailing, internet or broadcasting among many other things as Uranus rules air waves.
But as Uranus also rules change, then a previous structure may suddenly be replaced by a new one and you'll have to learn new skills or adapt rapidly to a fresh environment. Scorpios born 4th-14th November or with between 11-21 degrees rising will feel this vibration the most in 2015.
Neptune has been making its influence felt in a performance-orientated area since early 2012. Good news for the 'creatives' among you. Imaginative projects can blossom under this transit. Sometimes the mists of Neptune distort reality related to romantic partners, children or speculative ventures you may put them on a pedestal or see the relationship through rose-tinted glasses overemphasizing the dream and ignoring the practical reality.
Over the year, early Scorpios or Scorpio rising will feel the pull to speculate on an outside chance, take a gamble or use that personal charisma of yours to attract resources or attention or investment. It's advisable to steer clear of financial speculation as Neptune works better with fantasy than reality. Anything involving taking a risk or a gamble would not be a good idea. However, with Saturn in your sign, you will probably make more effort than ever to be realistic and keep at least one foot on the ground then you could be successful. However remember that if it looks like a duck and quacks like a duck it probably is a duck, which is great if you are looking for a duck.
Another way this works is you make your creative services available to attract interest or funding on behalf of a cause you believe in. Or you could be serving the leisure-time and entertainment of others. You could have more selfless, caring, involvement with children, animals or those who need guidance and watching out for. Your imagination is likely to be working at full stretch and a romance could really take off but beware of the rose-tinted spectacles! Your sense of using your power to provide fun things for others will be stimulated. Scorpios born 27th October-4th November or with 4-11 degrees rising will feel this vibration the most.
The life-changing force of Pluto transiting Capricorn for several years, continues to have a positive but powerful impact on your sign. You could be learning to master a language, anything from html to reading navigation charts to interpreting psychic projections. You should not underestimate the power of the spoken or written word, as, with Pluto here, others will pay attention to and be influenced by what you are communicating. There will evolve a deeper understanding of different systems of thought, more tolerance for differing cultures as your previous beliefs or presumptions get cut down to size. Choices should be coming from a deeper place now and your perceptions and intuitions about others is growing and deepening. Pluto here will help you get insight into areas which are secret or mysterious in some way. It could even be another dimension, or a separate reality! Scorpios born 4th-9th November or with 11-16 degrees rising will feel this vibration the most over 2015.
Watch Video on Youtube