Scorpio Horsocope for August 2014 and Today
Monthly Horoscope for August 2014
-
Permalink

Diana's Monthly Scorpio Forecast for August 2014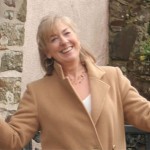 Until the 23rd, the Solar energy theme means you will be taking your targets or overall direction more seriously or be more aware of outer image, how you present yourself and the impression you are making on others, or how something is representing you.
You may have to be more aware of the rules imposed by officials, parents, bureaucracy and anyone else to whom you have responsibilities. The overall idea is to project a good image and be consistent and responsible as you go forwards.  Reputation or how you are packaging something may be emphasized.
On the 7th, you do well to get active on behalf of others but also the dreamer in you can manifest a cherished vision.
You will have to push through with determination around the 8th/9th to take advantage of the wave of inspiration and progress coming from Uranus.
Until the 12th Venus supports relationships with those far away, or from a different background. You are more likely to connect with knowledge or expertise which balances your perspective and helps you get the bigger picture. Travel with a partner is possible. You yourself may be valued or admired for your knowledge, know-how or guidance and this may be a good time for putting the word out on to a bigger stage. Publications or education could be emphasized or benefit you materially. You and someone may be on a bit of a learning curve together.
PLOTS AND PLANS
Until the 16th discussions, correspondence and ideas may revolve around short-term plans or longer term considerations like where you are going from here in life. Career, a new enterprise, or those who may facilitate your aims could be highlighted. You may find your goals and schemes are being validated or rejected by the by the way things are unfolding across the wider stage – so keep your ear to the ground.  You will be putting mental effort into expressing yourself in the best way you can so as to get the result you desire. Vehicles, transport or communications equipment may also be on your mind.
From the 16th is a period in which to discuss, consider, and generally chew the fat in the company of others. Others could find you articulate and your ideas interesting as you feel freer to experiment and explore different concepts or avenues of expression. Equally others could surprise or delight you with their fresh and unusual take on things. Avoid major decisions on the 18th/19th you may be inclined to build castles in the air.
From the 12th Venus is helping to create more favourable circumstances with authority figures, like bosses, parents who will be positively emphasized as they tend to see you in a good light. There could be an ally – possibly a female – or just someone you feel close to no matter whether they are socially above you or not, who is invaluable to your success or who facilitates an ambition. You yourself could be the one who takes a firm but friendly stand and enables another to achieve their goals.
CONNECTIONS NEW AND OLD
Until the 23rd, the Solar energy makes it a forward moving phase when friendships, contacts new and old, or more involvement within a community or a group of kindred spirits could be a key feature. A future-orientated phase when you may be working quite hard to achieve an aim which has been on the backburner for a long time or on behalf of friends or a group. Networking or technology is also well highlighted.
Aim for some down time to feed your soul on the 29th – worldly energies will be at a low ebb. But you have the ability to tune into what eluded you before.
READY TO ROLL
Mars now in your sign, means the need for you to be decisive and to take action is increasing. It also brings more hustle and bustle around you. More stamina may be needed but vitality tends to improve and, whether you like it or not, the goals and objectives are more obvious. Definitely the time to get the ball rolling on things – or just keep up! As Mars is about initiating things, whether you choose it or not, this is a time to be more dynamic and physically active and get on with what needs doing either out of choice or necessity. Some of you will get plunged into situations which demand assertiveness, leadership or just get you working harder.
Even though Mars tends to boost vitality, be aware that Mars can run you ragged and use up your time or sap your energy, so take the trouble to engineer enough down time for yourself. The advice is to be smart and customize things to suit you better and pace yourself so you will have the reserves you need to tackle life, balancing your efforts with enough R&R. Overall, this is your opportunity to get with whatever program you need to improve things for yourself personally. Mars does not like hanging around and so you should not procrastinate once you have thought something through, but impatience and over-stretching your energies are Mars' weaker side so just watch your step as you go forward and you can be successful.
Saturn is also in this area. The current Saturn cycle means 'turns of events' will gradually help you learn how to take your responsibilities and your life more seriously and concentrate your energies consistently onto specific targets which build new structures for the future. Through adversity, you will steadily build the new routines outside and inside which will form the armature of that better, more comfortable life.
Scorpios born in the middle 10 days or with 15-19 degrees rising will feel this energy the most this forecast period.        
NEW DIRECTIONS
Jupiter has begun a new 12 month cycle. Jupiter will be in your area of career and overall life direction until next August. This means more doors swinging open, but not all will be leading to your highest good or worldly success, and you could be puzzling over which is the best way to go. It's more likely you could gain more recognition and be learning new things professionally. By the end of the transit you should feel more established in your field or the die is cast regarding your general direction and that will be the time when you can identify more with what you do for a living.
Watch Video on Youtube
Scorpio
What today looks like:
| | |
| --- | --- |
| Love: | |
| Expression: | |
| Career: | |
| Money: | |
| Feelings: | |
| Spiritual: | |

This horoscope was written by Athie the Owl, DianaGarland.com's new robotic astrologer. She's programmed to automatically generate your daily horoscope, based on the positions of the faster moving planets. Athie is still only young, so please bare with any teething problems. You can help her improve by reporting problems here.
Remember, daily horoscopes should only be taken lightly, and if you want to read Diana's more detailed monthly prediction, you can click here. If you'd like a one-on-one reading from her, click here.
Annual Scorpio Horoscope for 2014
-
Permalink
Diana's 2014 Scorpio Forecast:
MERCURY RETROGRADES 3 times for approx 3 weeks each in 2014:
First retrograde on 6th-28th February-Aquarius – Pisces.
Second retrograde on 7th June – 1st July – Gemini – Cancer.
Third retrograde on 4th-25th October Libra – Scorpio.
THERE WILL BE 2 SOLAR ECLIPSES IN 2014:
The first Solar eclipse of the year occurs on April 29th in your Solar 7th house
Take the initiative to improve things in one-to-one relationships. Get things straightened out with an established one, or put yourself in environments where you can meet a potential partner.
The second Solar eclipse of the year occurs on October 23rd in your Solar 1st house
Time for a self-improvement program or to take steps to improve what is of highest priority to yourself personally.
THE CARDINAL GRAND CROSS in April/May and Nov/Dec when Uranus/Pluto are closest will manifest important events which trigger yet another moment of choice as the mass consciousness shifts from the Piscean to the Aquarian Age.
Also, Venus and Mars will be in long transits beginning late in the year………
Venus will be in Capricorn from November 5th 2013 – March 6th 2014 bringing supportive connections and more ease, grace and flow in your communications with others. There could be more access to artistic or entertaining activities. Good news for artistic creative expression, romantic connections, warmer relations with siblings and friends. Also, on another level, you could make money through use of communications equipment (including vehicles), get a good deal from negotiation, do well through promotions, the media or networking.
When Venus comes close to Pluto's degree in late January/early February any of the above will become more pressing or intense.
Mars enters Libra, on December 8th 2013 to stay until July 25th 2014. A long transit dynamically activating your area of higher service. Mars here needs more inner awareness from you as he can stir up annoying feelings which have you blaming others or the weather or the government when really there is something deeper bugging you. This is the house of NON-EGO and so that means getting your ego agenda out of the way. If you were to work as a selfless support for the good of others, for the common cause, for a higher or bigger purpose and let go of personal, self-centred ambitions, you will do better with this long Mars transit.
Health matters – your own or another's – may be emphasized or you may be doing something which improves wellbeing for yourself or another.
Work alone as often as you can, or if you that's not possible, engineer a space you can go to or a pursuit you can follow where you can get in tune with your deeper self and your inner drives more easily. Be gentle with yourself and do not beat yourself up, if you do that, you could fall into or escape into inappropriate behaviour.
Inner reflection, psychoanalysis or spiritual pursuits are recommended but also as many self-nurturing activities as you can fit in. Others will be needy and can tire you out so it would be smart if you secure somewhere to recharge your batteries. On another level this position of Mars relates to projects behind the scenes which need physical strength or effort and, in a way, you are preparing, getting ready, for a bigger or more important dynamic activity after Mars has left this house of your solar chart.
You may become aware of subtler energies, and more self understanding. Just avoid shooting yourself in the foot with those same old emotional reactions which have you falling down the hole in the road.
Jupiter entered is in Cancer until July 16, 2014 when it enters Leo.
As the year kicks off Jupiter is working happily out of his own house – the ninth. There should be more opportunities for long-distance travel, increased involvement with foreign lands, wider communications through the spoken or written word, languages or academia.
Seeking knowledge and expanding your perspective or, conversely, others seeking your guidance or expertise is a possibility. There could be more involvement with the law, politics, or communications media and disseminating knowledge across a broader stage – an excellent time to become a writer for example. Your awareness and knowledge base will certainly grow during this expansive period, your views on 'life, the universe and everything' will change unless you waste the energy by stubborn adherence to your old opinions. Jupiter, the 'learning through doing' planet wants to grow your consciousness beyond its old, limiting prejudices and beliefs.
From mid-July Jupiter moves to the top of your solar chart. This is your area of career and overall life direction, meaning more doors swinging open, but not all will be leading down the road you should travel and you could be puzzling over which is the best way to go. It's more likely you, or what you stand for, could become recognized over a wider stage during this phase, so it would be wise to choose an area you prefer and one which is realistically manageable . You will be learning new things professionally and you should feel more established or settled about where you are heading in life as this is a time when you can identify more with what you do for a living. However, there is a danger you become over-confident and bite off more than you can chew. If you avoid this pitfall and are not egotistical about your capabilities which is not the same as genuinely caring about skill, reputation and doing a good job, then you can be very successful. Travel, foreign connections, higher education could be a part of the picture. This is a time to think bigger about what you do for a living or get a broader perspective on your overall direction in life and, during this period, you may expand into amazing new areas.
All natives of your sign will feel the Jupiter influence over 2014.
From 6th October 2012 Saturn entered your sign for a 2 and a half year transit. This happens approx every 29 years. In this Saturn cycle circumstances will help you learn how to take yourself and your needs more seriously and concentrate your focus consistently into those areas which ultimately lead to a happier, more solvent and settled version of yourself. During this transit, new conditions will slowly create structures inwardly and outwardly which form the armature of that better, more comfortable life. Along the way, tensions and challenges will alter your perceptions. Saturn answers the vibrational call of your unconscious for experiences which will force you to grow and learn and build a new reality. If you are in touch with your deeper desires, then the Saturn influence will make it clear what you have to let go of and support new growth. If you are not, then Saturn will attract unwanted burdens because you have not yet realized your true needs and your 'signal' brings more of what you do not want. Saturn leaves your sign on Xmas Eve 2014. Scorpios born from 7th Nov or from 15 degrees Scorpio rising will feel this vibration most.
Uranus will be transiting your sector of daily work routines and health for several years. Uranus is about change and so the type of work you do will be subject to change in minor or major ways. There is always an experimental feel with Uranus and, in a way you may be trying out this or that or the other thing. You will probably feel restless at some stages, or seek more freedom from the control of others at work. Rather than throw the baby out with the bath-water and chuck it all in, try to use this freedom-loving vibration in creative ways by breaking free of anything boring or repetitive and find more interesting ways to serve others. This is an innovative, alternative vibration which means you could discover new approaches and methodologies which are more stimulating related to work or health – yours or another's. Another way Uranus here can operate is get you working within groups of people with sometimes, off-beat interests in common..
There may be a connection – minor or major – with aviation, sailing, internet or broadcasting among many other things as Uranus rules air waves.
But as Uranus also rules change, then a previous structure may suddenly be replaced by a new one and you'll have to learn new skills or adapt rapidly to a fresh environment. Scorpios born from 31st Oct-9th November or with between 8-17 degrees rising will feel this vibration the most in 2014.
Neptune has been making its influence felt in a performance-orientated area since early 2012. Good news for the 'creatives' among you. Imaginative projects can blossom under this transit. Sometimes the mists of Neptune distort reality related to romantic partners, children or speculative ventures you may put them on a pedestal or see the relationship through rose-tinted glasses overemphasizing the dream and ignoring the practical reality.
Over the year, early Scorpios or Scorpio rising will feel the pull to speculate on an outside chance, take a gamble or use that personal charisma of yours to attract resources or attention or investment. It's advisable to steer clear of financial speculation as Neptune works better with fantasy than reality. Anything involving taking a risk or a gamble would not be a good idea. However, with Saturn in your sign, you will probably make more effort than ever to be realistic and keep at least one foot on the ground then you could be successful. However remember that if it looks like a duck and quacks like a duck it probably is a duck, which is great if you are looking for a duck.
Another way this works is you make your creative services available to attract interest or funding on behalf of a cause you believe in. Or you could be serving the leisure-time and entertainment of others. You could have more selfless, caring, involvement with children, animals or those who need guidance and watching out for. Your imagination is likely to be working at full stretch and a romance could really take off but beware of the rose-tinted spectacles! Your sense of using your power to provide fun things for others will be stimulated. Scorpios born 26th-31st October or with 3-8 degrees rising will feel this vibration the most.
The life-changing force of Pluto transiting Capricorn for several years, continues to have a positive but powerful impact on your sign. You could be learning to master a language, anything from html to reading navigation charts to interpreting psychic projections. You should not underestimate the power of the spoken or written word, as, with Pluto here, others will pay attention to and be influenced by what you are communicating. There will evolve a deeper understanding of different systems of thought, more tolerance for differing cultures as your previous beliefs or presumptions get cut down to size. Choices should be coming from a deeper place now and your perceptions and intuitions about others is growing and deepening. Pluto here will help you get insight into areas which are secret or mysterious in some way. It could even be another dimension, or a separate reality! Scorpios born 2nd-6th November or with 10-14 degrees rising will feel this vibration the most over 2014.
https://www.youtube.com/watch?v=I7HXpw-uqZE
Watch Video on Youtube