Aquarius Horsocope for November 2015 and Today
Monthly Horoscope for November 2015
-
Permalink

Diana's Monthly Aquarius Forecast for November 2015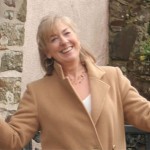 November Astro-Notes
Long-running Uranus/Pluto
We still have the long-running generational aspect of Uranus/Pluto in challenging aspect to eachother albeit further apart. These two are responsible for mass social change. The status quo is shifting and things we have all taken for granted socially/economically/culturally is changing and those of us alive today are in the eye of that storm. This is an opportunity for those who are ready to awaken from a long sleep-walk, a chance for growth and new frontiers in belief systems, personal values, creativity and how we apply those against the unfamiliar background of a playing field where, at least, the goal-posts have moved or at most, the game has changed altogether . And there are more game-changing revelations to come over the years ahead.
So watch the spaces where Uranus and Pluto are transiting in your natal and sun-sign charts. And, you can even look at the positions of the signs under their rulership (Aquarius/Scorpio) to get a sense of which parts of your life may be most implicated.
Saturn/Neptune transit:
This transit was hanging in the air much earlier this year. (Ebola outbreak, refugees, plucked out of seas and others had their way barred at Calais). Now it is rooting into the mass consciousness more robustly and will be triggering events, reactions and decisions made in response, over the coming 2 months or so. Also, at times in 2016.
Saturn is the planet of the status quo, physical boundaries and structures and Neptune is the planet of ideologies, victimization, escapism and of trying to do what is best for the common good even if it means hardship. But these notions are far too ambiguous for Saturn's practical material nature. Saturn asks the 'how' and prefers to deal with the facts, the nuts and bolts. Saturn is also authority figures, and cares about appearances and keeping to historical standards. But Saturn is also a responsible Mother and wants to protect and provide for others.
These 2 planets are at such an angle that it creates friction, which creates heat which seeks an immediate outlet. They not only trigger events, but they demand dynamic effort to balance the conflict between them and to find a productive release to that tension.
Saturn is in Sagittarius at the moment. Sagittarius rules foreign lands, long journeys, unfamiliar territory and the Higher Law.
It seems to me that Saturn in Sagittarius and Neptune at home in Pisces brings a new kind of confusion, uncertainty about HOW to help the needy, HOW to resolve a tricky situation, without having the wool pulled over the eyes by the greedy. And how to execute the compassionate service required in an orderly, practical, structured fashion. So, our task is to balance our higher vision and emotional intelligence with realistic possibilities. This influence is underpinning events world-wide but also in our individual charts, so look at where Saturn and Neptune are transiting in your natal and sun-sign charts. I will mention the positions of these two transiting planets in your sun-sign chart below.
You can even look at the house positions of the signs under their rulership (Capricorn, Pisces) to get a sense of which parts of your life may be most implicated.
Also, in the individual chart the higher expressions of Neptune such as selfless service, charitable actions, healing and art, should be blended with concrete, practical solutions implemented in a gradual manner which are realistic and serve the common good.
Until the 23rd the Solar energy theme means you will be taking your targets or overall direction more seriously or becoming more aware of how you present yourself and the impression you are making on others, or how something is representing you.
Traditional standards or social conventions may have more of your attention.
You may have to be more aware of the rules imposed by officials, parents, bureaucracy and anyone to whom you have responsibilities. The overall idea is to project an appropriate image and be consistent and responsible as you go forwards.
STRATEGIES
Until the 21st discussions, correspondence and targets may involve bureaucracy or the 'powers that be'. Or it may mean more 'official' type paper-work or correspondence. Career, a new enterprise, or those who may facilitate your aims could be highlighted. You may find your goals and schemes are being validated or rejected by the by the way things are unfolding across the wider stage. You will be putting mental effort into expressing yourself in the best way you can so as to get the result you desire. Vehicles, transport or communications equipment may also be on your mind.
FRESH INFLUENCES
From the 21st this will be a period in which to discuss, consider, and generally chew the fat in the company of others. Or you may be networking or spending more time online. Others could find you articulate and your ideas interesting and you feel in an experimental mood as you explore different ideas or avenues of expression. You could be surprised by another's style or unusual take on things. Equally others could see you as unconventional or inspiring.
INNER SENSES
Until the 9th Venus is in a place of emotional depth and something can touch your feelings deeply, or you can move others – great for the romantics and artists among you but also regarding material resources which come through another. Formally or informally things may become more intimate or 'involved'.  Venus here could also manifest as a relationship helping you out materially or supporting you emotionally in major or minor ways. So, a good time to acquire and use resources to benefit your joint material interests with others. Negotiations could go in your favour and there could be deeper, more rewarding bonds with another. Some of you may feel like shifting into more commitment in a material or emotional sense – depending on your natal chart and on your own ability to create what you want. Also, a relationship could revolve around a shared space, possessions or property but things can be ironed out to mutual advantage.
BREATH OF FRESH AIR
From the 9th Venus supports warmer more supportive relationships with those far away, or from a different cultural background. Travel with a partner is possible or someone expands your thinking with their experience or cultural links. You are more likely to connect with others who have a knowledge or expertise which helps you get important pieces of the puzzle. This could be financially advantageous. You yourself may be valued or admired for your knowledge, know-how or guidance and this may be a good time for putting the word out on to a wider stage about something and it could prove to be lucrative. Publications or educational establishments could be highlighted and you and someone may be on a bit of a learning curve together. A teacher or someone with wisdom could be helpful, or, through their contribution and support you ultimately get a better understanding or material reward for your joint efforts.
INNER DIRECTION
Until the 13th Mars is in the sector of your solar chart which clears the decks for new beginnings. So one manifestation may be a de-clutter, letting go or regenerating an ailing or stale situation. Whether it's a re-think, a de-tox or a Spring Clean, this Mars position means coming up against pre-existing conditions, behaviours or requirements which provoke an inner shift and emotions drive an outer change. You could be intensely aware of the feeling or needs of others at times and you may have to bite your tongue or be more confidential or shrewd.
Debts due or owed (moral or otherwise) may need a more decisive approach or maybe someone is being more assertive – even coercive – towards you. You'll probably have to feel your way rather than ´think´ your way, and even though you are aware of others' feelings , values or expectations, you want to stick up for yourself , and be true to your own values and inner nature. You are looking for a win/win solution but listening with your inner ear and seeing with your third eye.
You'll tend not to want to put all your cards on the table with some people.
LEARNING CURVE
From the 13thMars is in a more outgoing, expansive area of your solar chart. This means you leave behind the time of inner turbulence and begin to step into the light of mental and emotional clarity.
At key points over this transit you should in some way be reaching out for new horizons and fresh experiences. So this may be the right moment to launch a new scheme or enterprise or to go on a journey of discovery.
You will be physically active in learning through doing, but also grasping certain things you didn't have a clue about before. Some of you may be getting out and about more and this is a good time to shake out the cobwebs. Travel, connecting with foreign lands, giving or taking a course would be a good idea. Your physical energy may be needed as you push the envelope of daily life and get right outside of the routine box by stretching yourself mentally or physically.
CONNECTING
From the 23rd the Solar energy makes it a forward moving phase when friendships, contacts new and old, or more involvement within a community of others of like mind could be a key feature. A future-orientated phase when you may be working to realize an idea or ideal which has been on the backburner for a long time. Networking, group connections and technology could also be highlighted.
Saturn is now in a more helpful angle to your Sun sign. This means you can be more successful if you put a steady flow of energy into networking, group connections, friendships, a hierarchy or a social circle. Finding your place in the pecking order might be slow or you become disenchanted with the old order, but if you accept that you can only integrate or make improvements gradually, you can rise up the levels as you slowly establish yourself. This is a time for progress, but steady as you go forwards.
Aquarians born 23rd-28th January or with from 3-8 degrees rising will feel this energy the most this forecast period.
MORE TO PLAY WITH
Jupiter has begun his new cycle and will be putting a beneficial emphasis into your joint financial area. Materially, your life could grow and expand through the contribution of key associations or a partnership. So this can mean more money, possessions or improved physical conditions made available to you, or that you find it easier to access them through a key relationship.
It may be a different financial strategy or set-up becomes a useful resource and it may be some kind of moral debt settled or financial debt is repaid.
Aquarians born 4th-10th February or with 15-21 degrees rising will feel this energy the most this forecast period.
Watch Video on Youtube
Aquarius
What today looks like:
| | |
| --- | --- |
| Love: | |
| Expression: | |
| Career: | |
| Money: | |
| Feelings: | |
| Spiritual: | |
Beginning today, and finishing on Sunday, your job area is clashing with your travel sector, as the Moon is clashing with the planet Venus. Currently operating in Libra, Venus is giving a sensibility which is compromizing, and balanced to your area of culture, higher eduction, and foreign enviroments. While this tough, awkward clash continues, it may be awkward to be adventurous at your job, or research health matters.
As well: starting today, and ending on Thursday, Mercury is partnering with the planet Uranus. Your area of groups, friends, and social circles is supplied with an adventurous, restless notion by the planet Mercury in Sagittarius. While this easy, natural connection continues, it may be good to have a group meeting, or to give a speech.
Also On This Day:
Starting today and ending on Sunday, the planet Jupiter is in a sextile aspect with the Moon.
The planet Pluto begins a square aspect with Mars today, which continues until the 13th.
Starting today and ending on Monday, Saturn is in a conjunction with Mercury.
Our Moon carries on transiting Cancer until Sunday.

This horoscope was written by Athie the Owl, DianaGarland.com's new robotic astrologer. She's programmed to automatically generate your daily horoscope, based on the positions of the faster moving planets. Athie is still only young, so please bare with any teething problems. You can help her improve by reporting problems here.
Remember, daily horoscopes should only be taken lightly, and if you want to read Diana's more detailed monthly prediction, you can click here. If you'd like a one-on-one reading from her, click here.
Annual Aquarius Horoscope for 2015
-
Permalink
Diana's 2015 Aquarius Forecast:
MERCURY RETROGRADES 3 times for approx 3 weeks each in 2015:
First retrograde on Jan 21st – February 11th – Aquarius 17-1 degrees
Second retrograde on 18th May – 11th June – Gemini 13-4 degrees
Third retrograde on 17th Sept – 9th October – Libra 15-0 degrees
THERE WILL BE 2 SOLAR ECLIPSES IN 2015:
The first Solar eclipse of the year occurs on March 20th in your 2nd/3rd house.
This eclipse covering the next 6 months, could trigger the Mercury/Neptune vibe in early Pisces. Just make sure you don't get the wrong end of the stick because thinking or a communication was unclear or you confuse someone with your own lack of clarity. Deliberately make sure you check and get confirmation on whatever is important to you either in a personal sense regarding feelings or in a professional one.
This is the time to begin making positive changes regarding finances, property siblings, soul brothers and sisters. Don't put off contacting that person any longer.
The second Solar eclipse of the year occurs on Sept 13th in your 8th house
This is the moment to make changes regarding assets shared within a partnership or to review a contract or agreement.
Venus will be in a long transit in 2015..
Venus will be in Leo between June 6th-Oct 9th. potentially good news for you Aquarius as the abundance of Venus will be gracing your area of close relationships, personal or professional, easing things between you and another, boosting your love-life or helping you to do better materially through key relationships.
Jupiter is in Leo, your opposite sign until August 11th
Jupiter will be opening the way to growth through close personal or professional alliances. Because of one-to-one interactions your horizons will broaden and you will learn much through them. Others will be interested in your take on things but, equally you will probably be intrigued by theirs. Partners, colleagues, clients, employees, employers could get you thinking more expansively but equally, you will be stretching their understanding into new areas. Those from a different background or with an expertise could catapult you out of your familiar mental box, link you to distant places or get you travelling more. You'll be entertaining new possibilities as you get a broader perspective. The expansive, benevolent influence of Jupiter will boost all working or love relationships as it will facilitate a feeling of mental rapport with another. If mental rapport seals the deal for you, then some of you could take the plunge and enter into a marriage or some kind of fuller commitment to another.
Aquarians born from mid-month or with from 23 degrees rising will feel the energy of Jupiter in Leo the most.
Look out for the period June 25th-July 7th as having extra ability to benefit you positively through these areas.
Jupiter moves into Virgo on August 11th and in some ways this is a period when you are more likely to get goodies through the resources of another. So it's a good time to pool resources through a partnership, receive funding, improve your property or your overall material situation because there is someone there who you can team up with. Somehow, during this transit there will be sweeping changes which enrich life which can be fortunate for you over time, but, in the process, you will have to let go of whatever may be interfering with a more rewarding life and that includes your own out-moded ways of seeing things. This is when you need to practice the art of allowing abundance to come to you. Jupiter in this area of your solar chart until 2015 could open the door to spiritual and emotional regeneration. It is a vibration which heals old wounds – if you allow it!
Aquarians born until mid-month or with from 24 degrees rising will feel the energy of Jupiter in Virgo the most.
Saturn began her new cycle on Xmas Eve. Now you need to put a steady flow of energy into networking, group efforts, a hierarchy or a social circle. Finding your place in the pecking order might be problematical at times but if you accept that you can only establish yourself gradually, you can rise up the levels and over time, establish credibility, reliability and cultivate useful contacts who help you achieve your goals. Along the way you will encounter challenges as you strive to integrate your individual wishes with that of others. You could feel sidelined unless you find a way to compromise. But if you continue to be diligent and consistent in the obtaining of your ideals you should get the results you yearn for. So it's not what you know but who you know, and how well you dove-tail your needs with theirs over this lengthy period.
Aquarians born up to the middle of the first week of February or with up to 12 degrees rising will feel the energy of Saturn in Sagittarius the most.
From June 14th – Oct 9th Saturn returns to her previous position
This gives you the chance to redefine your place in the world, your image and life direction. You will be restructuring your outer and inner world in gradual stages over this long period. This is an opportunity to show the world what you can do, but, in the process you will have to take on more responsibilities and steadily push through obstacles to achieve your goals. This is the time of the harvest, of reaping what you have sown in the past. If you are old enough, look back about 29/30 yrs or 14/15yrs or 7/8 yrs to get the gist of what is unfolding now by recalling where you were then, decisions you made and what happened subsequently. Can be quite an eye-opener! Of course you are older and wiser now and you'll have been through the cycle before so you know what to expect and can prepare accordingly.
You'll also know that this is a time when perseverance is necessary related to profession and standing in the world. Aquarians born from 16th or with from 27 degrees rising will feel this vibration the most over 2015.
Uranus your ruling planet is now be working from Aries until 2019 and gradually will be changing the way you think and even the language or jargon you use. It will bestow wonderful opportunities to open your mind to new concepts, and through daily encounters expand your thinking and learn a great deal you didn't know before. Certain knowledge may feel like quite a revelation at times. Everyday matters may have more of an edge to them and you may take up the study of something weird like astrology or something in the sciences. This energy also favours, anything innovative in the field of IT or sustainable energy, or other areas where you hook-up with a group of others who share particular interests or experiences. Aquarians born 4th-14th Feb or with between 11-21 degrees rising will feel this vibration the most over 2015.
The new position of Neptune means that slowly your values are changing and that a sacrifice may have to be made for something or someone worthwhile to you. On a mundane level you should be doubly careful with your finances and property matters and avoid being too idealistic when making decisions in the area of basic material security. Aquarians born 27th January-4th February or with 4-11 degrees rising will feel this vibration the most over 2015.
The life-changing force of Pluto, now in Capricorn, means regeneration from deep levels involving letting go of ingrained patterns and scenarios from the past. Updating outmoded behaviour or an old way of being clears the decks for a gradual re-birthing into new conditions and a fresh perspective. Emotionally, there will be a subtle gear-shift deep within you as the old order is crumbling and the way clears for a reinvention of yourself.
Aquarians born 4th-9th Feb or with between 11-16 degrees rising will feel this vibration the most over 2015.
Watch Video on Youtube