Aquarius Horsocope for December 2014 and Today
Monthly Horoscope for December 2014
-
Permalink

Diana's Monthly Aquarius Forecast for December 2014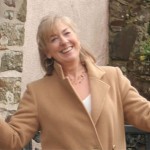 CONNECTIONS NEW AND OLD
Until the 22nd the Solar energy makes it a forward moving phase when friendships, contacts new and old, or more involvement within a community or a group of kindred spirits could be a key feature. A future-orientated phase when you may be working quite hard to achieve an aim which has been on the backburner for a long time or on behalf of friends or a group. Networking or technology is also well highlighted.
A CHERISHED HOPE WITHIN REACH
Until the 11th, Venus warms relationships new and old and you feel supported as you move forwards with something you have hoped for, maybe for a long time. Fresh associations, networking, group gatherings or team efforts benefit from Venus's sociable, helpful mood. Pooling forces and resources may be interesting, materially beneficial and, in general facilitate positive experiences.
Until the 17th Mercury underpins a period in which to discuss, consider, and generally chew the fat in the company of others. Others could find you articulate and your ideas interesting – even inspiring, as you feel freer to experiment and explore different concepts or avenues of expression. Equally others could surprise or delight you with their fresh and unusual perspective.
SELF-NURTURE
From the 11th Venus is transiting a more background area of your Solar chart and you'll tend to keep your feelings to yourself and may be pondering a relationship or feeling uncertain about the finances or a property. You could be mulling over the past and finding emotions getting in the way of the present.  Others can be oblivious to what's going on for you so take a step back, touch base and, with Venus's knack of finding the balance, you can gently iron out any inner turbulence. A good idea would be to immerse yourself in nurturing pursuits which feed your soul.
DAYDREAMS
From the 17th Mercury is working from deeper levels and your mind tends to become introspective and more open to emotional or subtle energies. You may be a little preoccupied, by things going on in the background of your life, and you could find yourself zoning out or just feeling mentally at 6's and 7's as things may be a little up-in-the-air.  Zoning out isn't necessarily a bad thing and, at this time, you can do your best thinking in a restful, nurturing environment or in a private bubble with others. Imagination and intuition are working well. Also a good time for healing, spiritual or imaginative activities, so, listen to your inner guidance, hold the vision of how you want it to be, and plan to move beyond what is now getting in the way of your happiness and wellbeing.
SERVING THE COMMON GOOD
Until the 5th Mars is in a more inward and private area suggesting things could be busier behind the scenes or in a separate bubble with others. I see this area as a chrysalis or cocoon within which something is developing or growing. This is a dynamic energy and so you may be putting yourself out for something bigger than you are. But that's alright for this is a karmic house which is about selflessness.
This Mars transit will encourage a more self-reflective mood where you will be mulling things over whilst in the midst of other activities. Mars here can dip the vitality and you may be feeling somewhat downbeat and talk yourself out of something which could lead you to the pot of gold at the end of the rainbow. But you need true grit to ride out the obstacles and get to it.
This Mars transit will also stimulate the unconscious and your imagination as well as your ability to manifest what you want and shape things from backstage. You may feel happier if you take more time out for yourself to nurture or heal and it's advisable to work alone whenever you can. Emotions and some frustrations may be nearer the surface and knee jerk reactions are more likely so this is something you may catch yourself doing. Those who take this onboard may just avoid falling down those old emotional holes in the road.
Because your energies are turned inwards, you are more easily affected by outside influences and can get sucked into other people's stuff, so just be more self-protective at this time. Pay attention to dreams, visions, omens and coincidences. Mars here will also underpin practices like yoga, meditation, clairvoyance or healing, or indeed anything which takes you out of yourself so you sustain the energy and enthusiasm you need to be of service where necessary.
READY TO ROLL
From the 5th Mars in your sign, means the need for you to be decisive and to take action is increasing. It also brings more hustle and bustle around you. More stamina may be needed but vitality tends to improve and, whether you like it or not, the goals and objectives are more obvious. Definitely the time to get the ball rolling on things – or just keep up! As Mars is about initiating things, whether you choose it or not, this is a time to be more dynamic and physically active and get on with what needs doing either out of choice or necessity. Some of you will get plunged into situations which demand assertiveness, leadership or just get you working harder.
Even though Mars tends to boost vitality, be aware that Mars can run you ragged and use up your time or sap your energy, so take the trouble to engineer enough down time for yourself. The advice is to be smart and customize things to suit you better and pace yourself so you will have the reserves you need to tackle life, balancing your efforts with enough R&R. Overall, this is your opportunity to get with whatever program you need to improve things for yourself personally. Mars does not like hanging around and so you should not procrastinate once you have thought something through, but impatience and overstretching your energies are Mars' weaker side so just watch your step as you go forward and you can be successful.
SHIP IN A BOTTLE
Until the 22nd the Solar energies could manifest as a pull towards things going on behind the scenes or in your private life – perhaps to do with the past or perhaps it's a work in progress. You'll probably have to be more aware of another's needs or requirements even when you are not in the mood. Others may not fully realize how much you are dealing with as the Sun is in a karmic house during this phase. But this is no time to cling to ego, as, if you do, you may let yourself down.
A PLACE IN THE WORLD
Until the 24th Saturn is at the top of your Solar chart. In slow stages, this will help you redefine your place in the world, your image and life direction. It could also mean you are more aware of 'position' in the world or authority figures. This is the time of the harvest and you will reap seeds sown in past years for good or ill. You may feel you are not doing the work, projecting the image or receiving the recognition that you deserve and you will be required to work harder at cultivating those in authority as a new structure takes shape. If you are old enough, look back about 29 yrs or 14 yrs to get the gist of what is unfolding now by recalling where you were then and what happened next. Can be quite an eye-opener!
Aquarians born in the last decanate or with from 26 degrees rising will feel this energy the most this forecast period.       
From the 24th Saturn is in a more helpful angle to your Sun sign. This means you can be more successful if you put a steady flow of energy into networking, group connections, friendships, a hierarchy or a social circle. Finding your place in the pecking order might be slow but if you accept that you can only integrate gradually, you can rise up the levels as you gradually establish yourself in the eyes of others. This is a time for progress so steady as you go forwards.
Aquarians born in first couple of days or with 0-1 degree rising will feel this energy the most this forecast period.       
A NEW RAPPORT
Jupiter will be opening the way to growth through close personal or professional alliances. Because of key close associations your horizons will broaden. Others will be interested in your take on things but, equally you will probably be intrigued by theirs. Partners, colleagues, clients, friends could get you thinking more expansively and probably you will learn a lot through them.
Aquarians born in the middle 10 days or with 20-23 degrees rising will feel this energy the most this forecast period.    
Watch Video on Youtube
Aquarius
What today looks like:
| | |
| --- | --- |
| Love: | |
| Expression: | |
| Career: | |
| Money: | |
| Feelings: | |
| Spiritual: | |

This horoscope was written by Athie the Owl, DianaGarland.com's new robotic astrologer. She's programmed to automatically generate your daily horoscope, based on the positions of the faster moving planets. Athie is still only young, so please bare with any teething problems. You can help her improve by reporting problems here.
Remember, daily horoscopes should only be taken lightly, and if you want to read Diana's more detailed monthly prediction, you can click here. If you'd like a one-on-one reading from her, click here.
Annual Aquarius Horoscope for 2014
-
Permalink
Diana's 2014 Aquarius Forecast:
MERCURY RETROGRADES 3 times for approx 3 weeks each in 2014:
First retrograde on 6th-28th February-Aquarius – Pisces.
Second retrograde on 7th June – 1st July – Gemini – Cancer.
Third retrograde on 4th-25th October Libra – Scorpio.
THERE WILL BE 2 SOLAR ECLIPSES IN 2014:
The first Solar eclipse of the year occurs on April 29th in your Solar 4th house
Make a fresh start through property matters improve things at home or focus on building good family/extended family relationships.
The second Solar eclipse of the year occurs on October 23rd in your Solar 10th house
Put yourself out there and take the initiative with career or general life direction.
THE CARDINAL GRAND CROSS in April/May and Nov/Dec when Uranus/Pluto are closest will manifest important events which trigger yet another moment of choice as the mass consciousness shifts from the Piscean to the Aquarian Age.
Also, Venus and Mars will be in long transits beginning late in the year………
Venus will be in Capricorn from November 5th 2013 – March 6th 2014. Feelings may be kept under wraps or relationships tend to be within a private little bubble. There could be more going on emotionally than you are ready to admit to others. You have always been good at separating yourself from your feelings and putting your focus into the external world, a 'worthy cause' may be one of the ways Venus is showing herself in this part of your solar chart. Your intellect is your dominant function, so you may reason that the way a certain relationship is going is all for the best, or fated to be this way or in your best interests – or whatever. What it amounts to is a time when you cannot reach out freely in relationships and there may be something unresolved within your own psychology that needs attention before you do. However, if you have your intention firmly fixed on the highest good in a selfless way, your rewards will be great. A wonderful time for escaping to a beautiful place and to immerse yourself in nurturing activities which feel your soul.
Mars entered Libra, on December 8th 2013 to stay until July 25th 2014. An extraordinarily long transit in a very positive angle to your Sun sign. A great opportunity for you float ideas across a wider stage. To test your theories through debate, to stress-test your beliefs against reality. You will be aroused by Mars to defend your opinions robustly as you identify more strongly with your ideas at this time.
However, we are much more than what we think and believe. So, over this long period you should aim to use the Mars energy to also learn a great deal. To open your mind to new concepts and get a broader perspective on a field of interest or to feel the spirit within and spread your wings into new territories, fresh experiences which open your eyes to different dimensions of experience. Maybe you aren't sure what to get involved in, just plunge into something different and the universe has a better chance of manifesting the appropriate experiences. This position of Mars activates higher education, legal activities travel and foreign connections and any of these areas may become more emphasized.
Jupiter is in Cancer until July 16, 2014 when it enters Leo.
Jupiter is in your area of health & work and there will be opportunities to improve things related to the job set-up, techniques or health matters – your own or another's. The indications are that you will get the chance to learn new methods of coping on a daily basis over these periods. Employers or colleagues will tend to be more appreciative of your abilities and your contribution and work can become more fulfilling.
It's likely that through using new techniques, the influence of service providers or different therapies that your territory physical or mental, will broaden.
Jupiter's beneficial vibration could help your well being as you learn what does and does not work for you.. The downside is that you take on too much work or overstep the mark.
Jupiter moves into Leo, your opposite sign in mid-July 2014.
Jupiter will be opening the way to growth through close personal or professional alliances. Because of one-to-one interactions your horizons will broaden and you will learn much through them. Others will be interested in your take on things but, equally you will probably be intrigued by theirs. Partners, colleagues, clients, employees, employers could get you thinking more expansively but equally, you will be stretching their understanding into new areas. Those from a different background or with an expertise could catapult you out of your familiar mental box, link you to distant places or get you travelling more. You'll be entertaining new possibilities as you get a broader perspective. The expansive, benevolent influence of Jupiter will boost all working or love relationships as it will facilitate a feeling of mental rapport with another. If mental rapport seals the deal for you, then some of you could take the plunge and enter into a marriage or some kind of fuller commitment to another.
Aquarians born through the whole sign will feel Jupiter's vibration in 2014.
From 6th Oct 2012 Saturn began a 2 and a half year transit of Scorpio at the top of your Solar chart.
Slowly, this will help you redefine your place in the world, your image and life direction. You will be restructuring your outer and inner world in gradual stages over this long period. This is an opportunity to show the world what you can do, but, in the process you will have to take on more responsibilities and steadily push through obstacles to achieve your goals. This is the time of the harvest, of reaping what you have sown in the past. If you are old enough, look back about 29/30 yrs or 14/15yrs or 7/8 yrs to get the gist of what is unfolding now by recalling where you were then, decisions you made and what happened subsequently. Can be quite an eye-opener! Of course you are older and wiser now and you'll have been through the cycle before so you know what to expect and can prepare accordingly.
You'll also know that this is a time when perseverance is necessary related to profession and standing in the world. Aquarians born from Feb 3rd or with from 15 degrees rising will feel this vibration the most over 2014.
Uranus your ruling planet is now be working from Aries until 2019 and gradually will be changing the way you think and even the language or jargon you use. It will bestow wonderful opportunities to open your mind to new concepts, and through daily encounters expand your thinking and learn a great deal you didn't know before. Certain knowledge may feel like quite a revelation at times. Everyday matters may have more of an edge to them and you may take up the study of something weird like astrology or filamentology or something on the leading edge in the sciences. This energy also favours, anything innovative in the field of IT or sustainable energy, or other areas where you hook-up with a group of others who share particular interests or experiences. Aquarians born 27th Jan-5th Feb or with between 8-17 degrees rising will feel this vibration the most over 2014.
The new position of Neptune means that slowly your values are changing and that a sacrifice may have to be made for something or someone worthwhile to you. On a mundane level you should be doubly careful with your finances and property matters and avoid being too idealistic when making decisions in the area of basic material security. Aquarians born 23rd-28th January or with 3-8 degrees rising will feel this vibration the most over 2014.
The life-changing force of Pluto, now in Capricorn, means regeneration from deep levels involving letting go of ingrained patterns and scenarios from the past. Updating outmoded behaviour or an old way of being clears the decks for a gradual re-birthing into new conditions and a fresh perspective. Emotionally, there will be a subtle gear-shift deep within you as the old order is crumbling and the way clears for a reinvention of yourself.
Aquarians born 30th Jan-3rd Feb or with between 10-14 degrees rising will feel this vibration the most over 2014.
https://www.youtube.com/watch?v=XQnFPdw2dw0
Watch Video on Youtube