Aquarius Horsocope for February 2016 and Today
Monthly Horoscope for February 2016
-
Permalink

Diana's Monthly Aquarius Forecast for February 2016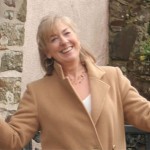 Until the 19th is a powerful time for you with the Sun in your sign. A good time for taking stock and reviewing the dance of life over the past year and also thinking about the future. In general, the way should be clearer to improve things for yourself personally and definitely to be more 'self' centred, doing whatever is most supportive of yourself physically, mentally and spiritually. Also to give more time and energy to aims and ambitions close to your heart and feel the empowerment that brings.  
FEED THE SOUL
Until the 14th Mercury is working from deeper levels and your mind tends to become introspective and more open to emotional or subtle energies. You may be a little preoccupied, by things going on in the background of your life, and you could find yourself zoning out or just feeling mentally at 6's and 7's as things may be a little up-in-the-air.  Zoning out isn't necessarily a bad thing and, at this time, you can do your best thinking in a restful, nurturing environment or in a private bubble with others. Imagination and intuition are working well. Also a good time for healing, spiritual or imaginative activities, so, listen to your inner guidance, hold the vision of how you want it to be, and plan to move beyond what is now getting in the way of your happiness and wellbeing.
MEETING AND GREETING
From the 14th Mercury is in your sign putting you more in the stream of information exchange and mixing with others. A time to put those people skills to work as you outline intentions or ideas more clearly and accurately to others.  There may be more paperwork or other things to get your head around and mental processes may be accelerated. Communications equipment, vehicles, travel or transport might also be on your mind. At times there may be so much coming at you that you feel a bit scattered so engineer quiet spaces for yourself whenever you can.
FEED THE SOUL, HEAL THE BODY
Until the 17th you'll tend to keep your feelings to yourself or be uncertain about where you stand in a relationship, or regarding finances or property. You could be mulling over the past and finding emotions getting in the way of the present.  Others can be oblivious to what's going on for you, and you should take a step back, touch base and, with Venus's knack of finding the balance, you gently iron out any inner turbulence or physical imbalance. This transit means you are likely to feel supported by others within a closed circle or other special environment It is likely you can benefit materially through others related to these environments. A good idea would be to immerse yourself in nurturing pursuits which feed your soul whenever you can.
GOOD IN YOUR SKIN
From the 17th Venus is in your sign, supporting a more gregarious, sociable mood and could boost your love-life and other close relationships. Meeting the world with more ease and enthusiasm after the previous phase which was less certain and more introspective. Reaching out more to connect with others and some of you could be tying the knot with a loved one.
Professional relationships get a boost with more opportunities to mix and mingle successfully or connect with those important to you. With Venus here you will tend to come across as more welcoming and attractive – good news for business as well as your personal life. On the other hand, you could be feeling somewhat self-indulgent and inclined to treat yourself to activities, or purchases which boost morale or are a valuable asset. It's not all easy-peasy with Venus, which also rules money and other material resources like possessions and property, and you'll need to work to balance things, so just make sure that the flow of abundance is not flowing more from you than to you – unless that is your choice. Overall this is a good time to work the energy to your advantage and reap the potential benefits.
BASIC STUFF
From the 19th finances, goods, property or anything which affects your material security or physical wellbeing now or in the future is likely to have your attention. So key themes are centred around 'stuff' – yours (or theirs), and perhaps protecting it, moving it, ditching it or acquiring more. Also seeing how to improve things in practical ways which may improve wellbeing – yours or another's.
SCHEMES AND PLANS
The Mars transit indicates a period for putting physical effort into achieving certain goals and ambitions. These may be career orientated or 'via' points on the way to where you hope to end up. Overall, this transit of Mars could inspire you to take more responsibility about your direction in life and you care more about the impressions you make on certain others. Over this transit you feel the need to work on image or reputation and reach standards which are demanded by those in authority, and, if you are decisive and energetic, Mars will help you get to where you want to go as long as his tendency to be controversial is handled. You may get frustrated with the powers that be as you feel they are slow, aggressive, inefficient or downright un-co-operative. If you manage to keep your cool and not be too hasty, you will make progress with the master-plan, but also with lesser goals and ambitions too.
BASIC STUFF
From the 19th finances, goods, property or anything which affects your material security or physical wellbeing now or in the future is likely to have your attention. So key themes are centred around 'stuff' – yours (or theirs), and perhaps protecting it, moving it, ditching it or acquiring more. Also seeing how to improve things in practical ways which may improve wellbeing – yours or another's.
Saturn is now in a more helpful angle to your Sun sign. This means you can be more successful if you put a steady flow of energy into networking, group connections, friendships, a hierarchy or a social circle. Finding your place in the pecking order might be slow or you become disenchanted with the old order, but if you accept that you can only integrate or make improvements gradually, you can rise up the levels as you slowly establish yourself. This is a time for progress, but steady as you go forwards.
Aquarians born 1st-5th February or with from 13-17 degrees rising will feel this energy the most this forecast period.       
MORE TO PLAY WITH
Jupiter is now putting a beneficial emphasis into your joint financial area. Materially, your life could grow and expand through the contribution of key associations or a partnership. So this can mean more money, possessions or improved physical conditions made available to you, or that you find it easier to access them through a key relationship. 
It may be a different financial strategy or set-up becomes a useful resource and it may be some kind of moral debt settled or financial debt is repaid.
Aquarians born 6th-11th February or with 18-23 degrees rising will feel this energy the most this forecast period.    
Watch Video on Youtube
Aquarius
What today looks like:
| | |
| --- | --- |
| Love: | |
| Expression: | |
| Career: | |
| Money: | |
| Feelings: | |
| Spiritual: | |
Concluding on the 3rd, Mercury and the planet Venus go on joining forces in Capricorn today. This powerful link brings a communicative, material notion to your area of spirituality, subconcious, and mystery. Wherever you're alone, now might be a good time to cultivate your public appearance.
Elsewhere: starting today, and concluding on Monday, the Moon is moving through Aquarius. For you, Aquarius, this means about three days where your general outlook, and appearance are more familiar, and feel safer to you. Our Moon, when in Aquarius, provides a free-spirited, eccentric desire.
As well: continuing today, and finishing on the 20th, Mars is collaborating with the planet Jupiter. Mars sitting in the sign of Scorpio might mean an activity which is possesive, and tenacious in your area of profession, society, and life-path. It might be good to make career changes, or transform your reputation, while this harmonious, natural connection continues.
Also On This Day:
Mars continues transiting the sign of Scorpio until the 5th of March.
A sextile aspect between Saturn and our Sun carries on today, and concludes on Sunday.
The planet Mercury carries on transiting the sign of Capricorn until the 13th.

This horoscope was written by Athie the Owl, DianaGarland.com's new robotic astrologer. She's programmed to automatically generate your daily horoscope, based on the positions of the faster moving planets. Athie is still only young, so please bare with any teething problems. You can help her improve by reporting problems here.
Remember, daily horoscopes should only be taken lightly, and if you want to read Diana's more detailed monthly prediction, you can click here. If you'd like a one-on-one reading from her, click here.
Annual Aquarius Horoscope for 2015
-
Permalink
Diana's 2015 Aquarius Forecast:
MERCURY RETROGRADES 3 times for approx 3 weeks each in 2015:
First retrograde on Jan 21st – February 11th – Aquarius 17-1 degrees
Second retrograde on 18th May – 11th June – Gemini 13-4 degrees
Third retrograde on 17th Sept – 9th October – Libra 15-0 degrees
THERE WILL BE 2 SOLAR ECLIPSES IN 2015:
The first Solar eclipse of the year occurs on March 20th in your 2nd/3rd house.
This eclipse covering the next 6 months, could trigger the Mercury/Neptune vibe in early Pisces. Just make sure you don't get the wrong end of the stick because thinking or a communication was unclear or you confuse someone with your own lack of clarity. Deliberately make sure you check and get confirmation on whatever is important to you either in a personal sense regarding feelings or in a professional one.
This is the time to begin making positive changes regarding finances, property siblings, soul brothers and sisters. Don't put off contacting that person any longer.
The second Solar eclipse of the year occurs on Sept 13th in your 8th house
This is the moment to make changes regarding assets shared within a partnership or to review a contract or agreement.
Venus will be in a long transit in 2015..
Venus will be in Leo between June 6th-Oct 9th. potentially good news for you Aquarius as the abundance of Venus will be gracing your area of close relationships, personal or professional, easing things between you and another, boosting your love-life or helping you to do better materially through key relationships.
Jupiter is in Leo, your opposite sign until August 11th
Jupiter will be opening the way to growth through close personal or professional alliances. Because of one-to-one interactions your horizons will broaden and you will learn much through them. Others will be interested in your take on things but, equally you will probably be intrigued by theirs. Partners, colleagues, clients, employees, employers could get you thinking more expansively but equally, you will be stretching their understanding into new areas. Those from a different background or with an expertise could catapult you out of your familiar mental box, link you to distant places or get you travelling more. You'll be entertaining new possibilities as you get a broader perspective. The expansive, benevolent influence of Jupiter will boost all working or love relationships as it will facilitate a feeling of mental rapport with another. If mental rapport seals the deal for you, then some of you could take the plunge and enter into a marriage or some kind of fuller commitment to another.
Aquarians born from mid-month or with from 23 degrees rising will feel the energy of Jupiter in Leo the most.
Look out for the period June 25th-July 7th as having extra ability to benefit you positively through these areas.
Jupiter moves into Virgo on August 11th and in some ways this is a period when you are more likely to get goodies through the resources of another. So it's a good time to pool resources through a partnership, receive funding, improve your property or your overall material situation because there is someone there who you can team up with. Somehow, during this transit there will be sweeping changes which enrich life which can be fortunate for you over time, but, in the process, you will have to let go of whatever may be interfering with a more rewarding life and that includes your own out-moded ways of seeing things. This is when you need to practice the art of allowing abundance to come to you. Jupiter in this area of your solar chart until 2015 could open the door to spiritual and emotional regeneration. It is a vibration which heals old wounds – if you allow it!
Aquarians born until mid-month or with from 24 degrees rising will feel the energy of Jupiter in Virgo the most.
Saturn began her new cycle on Xmas Eve. Now you need to put a steady flow of energy into networking, group efforts, a hierarchy or a social circle. Finding your place in the pecking order might be problematical at times but if you accept that you can only establish yourself gradually, you can rise up the levels and over time, establish credibility, reliability and cultivate useful contacts who help you achieve your goals. Along the way you will encounter challenges as you strive to integrate your individual wishes with that of others. You could feel sidelined unless you find a way to compromise. But if you continue to be diligent and consistent in the obtaining of your ideals you should get the results you yearn for. So it's not what you know but who you know, and how well you dove-tail your needs with theirs over this lengthy period.
Aquarians born up to the middle of the first week of February or with up to 12 degrees rising will feel the energy of Saturn in Sagittarius the most.
From June 14th – Oct 9th Saturn returns to her previous position
This gives you the chance to redefine your place in the world, your image and life direction. You will be restructuring your outer and inner world in gradual stages over this long period. This is an opportunity to show the world what you can do, but, in the process you will have to take on more responsibilities and steadily push through obstacles to achieve your goals. This is the time of the harvest, of reaping what you have sown in the past. If you are old enough, look back about 29/30 yrs or 14/15yrs or 7/8 yrs to get the gist of what is unfolding now by recalling where you were then, decisions you made and what happened subsequently. Can be quite an eye-opener! Of course you are older and wiser now and you'll have been through the cycle before so you know what to expect and can prepare accordingly.
You'll also know that this is a time when perseverance is necessary related to profession and standing in the world. Aquarians born from 16th or with from 27 degrees rising will feel this vibration the most over 2015.
Uranus your ruling planet is now be working from Aries until 2019 and gradually will be changing the way you think and even the language or jargon you use. It will bestow wonderful opportunities to open your mind to new concepts, and through daily encounters expand your thinking and learn a great deal you didn't know before. Certain knowledge may feel like quite a revelation at times. Everyday matters may have more of an edge to them and you may take up the study of something weird like astrology or something in the sciences. This energy also favours, anything innovative in the field of IT or sustainable energy, or other areas where you hook-up with a group of others who share particular interests or experiences. Aquarians born 4th-14th Feb or with between 11-21 degrees rising will feel this vibration the most over 2015.
The new position of Neptune means that slowly your values are changing and that a sacrifice may have to be made for something or someone worthwhile to you. On a mundane level you should be doubly careful with your finances and property matters and avoid being too idealistic when making decisions in the area of basic material security. Aquarians born 27th January-4th February or with 4-11 degrees rising will feel this vibration the most over 2015.
The life-changing force of Pluto, now in Capricorn, means regeneration from deep levels involving letting go of ingrained patterns and scenarios from the past. Updating outmoded behaviour or an old way of being clears the decks for a gradual re-birthing into new conditions and a fresh perspective. Emotionally, there will be a subtle gear-shift deep within you as the old order is crumbling and the way clears for a reinvention of yourself.
Aquarians born 4th-9th Feb or with between 11-16 degrees rising will feel this vibration the most over 2015.
Watch Video on Youtube