Capricorn Horsocope for November 2015 and Today
Monthly Horoscope for November 2015
-
Permalink

Diana's Monthly Capricorn Forecast for November 2015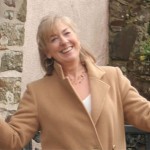 November Astro-Notes
Long-running Uranus/Pluto
We still have the long-running generational aspect of Uranus/Pluto in challenging aspect to eachother albeit further apart. These two are responsible for mass social change. The status quo is shifting and things we have all taken for granted socially/economically/culturally is changing and those of us alive today are in the eye of that storm. This is an opportunity for those who are ready to awaken from a long sleep-walk, a chance for growth and new frontiers in belief systems, personal values, creativity and how we apply those against the unfamiliar background of a playing field where, at least, the goal-posts have moved or at most, the game has changed altogether . And there are more game-changing revelations to come over the years ahead.
So watch the spaces where Uranus and Pluto are transiting in your natal and sun-sign charts. And, you can even look at the positions of the signs under their rulership (Aquarius/Scorpio) to get a sense of which parts of your life may be most implicated.
Saturn/Neptune transit:
This transit was hanging in the air much earlier this year. (Ebola outbreak, refugees, plucked out of seas and others had their way barred at Calais). Now it is rooting into the mass consciousness more robustly and will be triggering events, reactions and decisions made in response, over the coming 2 months or so. Also, at times in 2016.
Saturn is the planet of the status quo, physical boundaries and structures and Neptune is the planet of ideologies, victimization, escapism and of trying to do what is best for the common good even if it means hardship. But these notions are far too ambiguous for Saturn's practical material nature. Saturn asks the 'how' and prefers to deal with the facts, the nuts and bolts. Saturn is also authority figures, and cares about appearances and keeping to historical standards. But Saturn is also a responsible Mother and wants to protect and provide for others.
These 2 planets are at such an angle that it creates friction, which creates heat which seeks an immediate outlet. They not only trigger events, but they demand dynamic effort to balance the conflict between them and to find a productive release to that tension.
Saturn is in Sagittarius at the moment. Sagittarius rules foreign lands, long journeys, unfamiliar territory and the Higher Law.
It seems to me that Saturn in Sagittarius and Neptune at home in Pisces brings a new kind of confusion, uncertainty about HOW to help the needy, HOW to resolve a tricky situation, without having the wool pulled over the eyes by the greedy. And how to execute the compassionate service required in an orderly, practical, structured fashion. So, our task is to balance our higher vision and emotional intelligence with realistic possibilities. This influence is underpinning events world-wide but also in our individual charts, so look at where Saturn and Neptune are transiting in your natal and sun-sign charts. I will mention the positions of these two transiting planets in your sun-sign chart below.
You can even look at the house positions of the signs under their rulership (Capricorn, Pisces) to get a sense of which parts of your life may be most implicated.
Also, in the individual chart the higher expressions of Neptune such as selfless service, charitable actions, healing and art, should be blended with concrete, practical solutions implemented in a gradual manner which are realistic and serve the common good.
Until the 23rd the Solar energy makes it a forward-moving phase when friendships, associations or more involvement within a community or a group of kindred spirits could be a key feature. A future-orientated phase when you may be working to realize an idea or ideal which has been on the backburner for a long time. Networking, group connections and technology may also be emphasized.
FRESH INFLUENCES
Until the 21st will be a period in which to discuss, consider, and generally chew the fat in the company of others. Or you may be networking or spending more time online. Others could find you articulate and your ideas interesting and you feel in an experimental mood as you explore different ideas or avenues of expression. You could be surprised by another's style or unusual take on things. Equally others could see you as unconventional or inspiring.
FEED THE SOUL
From the 21st Mercury is working from deeper levels and your mind tends to become introspective and more open to emotional or subtle energies. You may be a little preoccupied, by things going on in the background of your life, and you could find yourself zoning out or just feeling mentally at 6's and 7's as things may be a little up-in-the-air.  Zoning out isn't necessarily a bad thing and, at this time, you can do your best thinking in a restful, nurturing environment or in a private bubble with others. Imagination and intuition are working well. Also a good time for healing, spiritual or imaginative activities, so, listen to your inner guidance, hold the vision of how you want it to be, and plan to move beyond what is now getting in the way of your happiness and wellbeing.
BREATH OF FRESH AIR
Until the 9th Venus supports warmer more supportive relationships with those from far away, or from a different cultural background. Travel with a partner is possible or someone expands your thinking with their experience or background. You are more likely to connect with others who have a knowledge or expertise which helps you add pieces of the puzzle. This could be financially advantageous. You yourself may be valued or admired for your knowledge, know-how or guidance and this may be a good time for putting the word out on to a wider stage about something and it could prove to be lucrative. Publications or educational establishments could be highlighted and you and someone may be on a bit of a learning curve together. A teacher or someone with wisdom could be helpful, or, through their contribution and support you ultimately get a better understanding or material reward for your joint efforts.
FRIENDS IN HIGH PLACES
From the 9th Venus is helping to create more favourable circumstances with authority figures, like bosses, parents who will be positively emphasized as they tend to see you or your work in a good light. There could be an ally – possibly a female – or just someone you feel close to no matter whether they are socially above you or not, who is invaluable to your success or who facilitates an ambition. You yourself could be the one who takes a firm but friendly stand and enables another to achieve their goals.
LEARNING CURVE
Until the 13th Mars is in a more outgoing, expansive area of your solar chart. This means you leave behind the time of inner turbulence and begin to step into the light of mental and emotional clarity.
At key points over this transit you should in some way be reaching out for new horizons and fresh experiences. So this may be the right moment to launch a new scheme or enterprise or to go on a journey of discovery.
You will be physically active in learning through doing, but also grasping certain things you didn't have a clue about before. Some of you may be getting out and about more and this is a good time to shake out the cobwebs. Travel, connecting with foreign lands, giving or taking a course would be a good idea. Your physical energy may be needed as you push the envelope of daily life and get right outside of the routine box by stretching yourself mentally or physically.
SCHEMES AND PLANS
From the 13th the Mars transit indicates a period for putting physical effort into achieving certain goals and ambitions. These may be career orientated or 'via' points on the way to where you hope to end up. Overall, this transit of Mars could inspire you to take more responsibility about your direction in life and you care more about the impressions you make on certain others. Over this transit you feel the need to work on image or reputation and reach standards which are demanded by those in authority, and, if you are decisive and energetic, Mars will help you get to where you want to go as long as his tendency to be controversial is handled. You may get frustrated with the powers that be as you feel they are slow, aggressive, inefficient or downright un-co-operative. If you manage to keep your cool and not be too hasty, you will make progress with the master-plan, but also with lesser goals and ambitions too.
FEED THE SOUL
From the 23rd the Solar energies could manifest as a pull towards things going on behind the scenes or in your private life – perhaps to do with the past or perhaps it's a work in progress. You'll probably have to put aside personal desires and become more aware of another's needs or requirements, even when you are not in the mood. Others may not fully realize how much you are dealing with as the Sun is in a karmic house during this phase. But this is no time to cling to ego, as, if you do, you may feel let down.
SOWING SEEDS FOR THE FUTURE
Saturn returned to Sagittarius on September 17th. This position of Saturn marks a time of preparation for when it enters your sign in late 2017. This is the time to tie up the loose ends from the past, face up to behaviours the consequences of previous set-ups which have become counterproductive and move on. You may be doing more inner work or chuntering busily away behind the scenes on something. During this transit, you may be called upon to support or provide a service to others more often, who in some cases, will not grasp just how much you are doing on their behalf or perhaps not realize how much background or personal work you are dealing with. Capricorns born 25th-30th January or with from 3-8 degrees rising will feel this energy the most.
A LEARNING CURVE
Jupiter will be working happily out of his own house in your solar chart – the ninth. You will have the opportunity to push the envelope of life as your mental/physical territory broadens and teaches you new things. Growth can also come through travel, foreign connections, wider communications through the spoken or written word, another language or academia. Also education – at times viewed as the teacher, the advisor, or guide is more likely. This is a great vibration for broadcasting on to a grander stage, but also for getting involved in publishing, politics, legal issues or communications media. This is an expansive phase and the boundaries of your known world will stretch into new fields of endeavour.
Capricorns born 5th-11th January or with 15-21 degrees rising will feel this energy the most this forecast period.
Uranus: Capricorns born 6th-8th January or with 16-18 degrees rising will feel this energy the most this forecast period.
Pluto:  Capricorns born 3rd-6th January or with 13-15 degrees rising will feel this energy the most this forecast period.
Watch Video on Youtube
Capricorn
What today looks like:
| | |
| --- | --- |
| Love: | |
| Expression: | |
| Career: | |
| Money: | |
| Feelings: | |
| Spiritual: | |
Starting today, and concluding on Saturday, the Moon is tussling with the planet Mars. Your area of spouses, partners, and agreements is infused with a gentle, comforting need by our Moon in Cancer. While this awkward clash continues, it might be awkward to deal with a long term contract, or to attend to a long term relationship.
As well: ending on Tuesday, Mercury and the Sun go on joining forces in the sign of Sagittarius today. This intensive link supplies a dominant, communicative motivation to your area of spirituality, subconcious, and mystery. Now may be a good time to talk to someone from a different culture wherever you're alone.
Also today: beginning today, and ending on Saturday, the Moon is competing with Pluto. Your area of partnerships, close relationships, and contracts is supplied with a comforting, sensitive need by the Moon in Cancer. It may be a struggle to start a partnership, or collaborate on your appearance, while this fluctuating, tricky link continues.
Also On This Day:
Venus continues transiting Libra until the 4th.
Neptune begins a trine aspect with the Moon today, which ends on Saturday.
Saturn continues a conjunction with Mercury today, which concludes on Monday.

This horoscope was written by Athie the Owl, DianaGarland.com's new robotic astrologer. She's programmed to automatically generate your daily horoscope, based on the positions of the faster moving planets. Athie is still only young, so please bare with any teething problems. You can help her improve by reporting problems here.
Remember, daily horoscopes should only be taken lightly, and if you want to read Diana's more detailed monthly prediction, you can click here. If you'd like a one-on-one reading from her, click here.
Annual Capricorn Horoscope for 2015
-
Permalink
Diana's 2015 Capricorn Forecast:
MERCURY RETROGRADES 3 times for approx 3 weeks each in 2015:
First retrograde on Jan 21st – February 11th – Aquarius 17-1 degrees
Second retrograde on 18th May – 11th June – Gemini 13-4 degrees
Third retrograde on 17th Sept – 9th October – Libra 15-0 degrees
THERE WILL BE 2 SOLAR ECLIPSES IN 2015:
The first Solar eclipse of the year occurs on March 20th in your 3rd/4th house.
This eclipse covering the next 6 months, could trigger the Mercury/Neptune vibe in early Pisces. Just make sure you don't get the wrong end of the stick because thinking or a communication was unclear or you confuse someone with your own lack of clarity. Deliberately make sure you check and get confirmation on whatever is important to you either in a personal sense regarding feelings or in a professional one.
This is the time to begin making positive changes regarding siblings, or soul brothers and sisters. Also using your ability to express what you feel and think through a particular medium or get in touch with a certain person. This eclipse will also usher in positive change on the domestic front or with family or neighbours.
The second Solar eclipse of the year occurs on Sept 13th in your 9th house
This is the moment to plunge into a new environment which can teach you new things.
Astrologically speaking, as one of the Cardinal signs, there's a lot of planetary action continuing to affect your Sun sign in 2015 with Uranus, Pluto continuing in close aspect until mid-April.
The Cardinal signs are the movers and shakers of the zodiac, and the way you handle what the universe is dishing up between 2011 and 2016, although it is generational, will, to an extent, set the precedent for what follows for us all further down the line…
Capricorn, with Uranus at the root of your chart until 2019 and Pluto in your sign for more years than that, conditions will arise which demand you carve out a new life for yourself from the ground up. That means certain behaviour traits and the role others are used to seeing you play will be changing as you align more closely with unconscious desires and face the ghosts of the past. Even though it may not feel like it at the time, it's your choice what shape that future may become. Progress is likely to come through deeper insights or events which stir things up within and you should listen to that more ancient knowing which goes beyond ego or another's expectations.
Venus will be in a long transit in 2015…
Venus will be in Leo between June 6th-Oct 9th which may be good news for you Capricorn as the potential abundance of Venus will benefit your joint financial area. You should do your best to make hay while the sun shines with joint finances or property matters with this fair cosmic wind blowing in your direction. You could do well in negotiations and get yourself a bargain during this transit. Someone could contribute useful advice or resources, or simply pick up the tab for you just when you need it. Make sure you realize this is a finite period in which you can do better if you play your cards right and do not expect things to stay the same forever. Overall you should feel more supported, emotionally or with other types of much needed resource or moral support. You should feel a deeper connection in a close relationship, and for some, this can be a sizzley time in your love-life.
Jupiter is in Leo until August 11th and in some ways this is when you are more likely to get goodies through the resources of another. So it's a good time to pool resources through a partnership, receive funding, improve your property or your overall material situation because there is someone there who you can team up with. Somehow, during this transit there will be sweeping changes which enrich life which can be fortunate for you over time, but, in the process, you will have to let go of whatever may be interfering with a more rewarding life and that includes your own out-moded ways of seeing things. This is when you need to practice the art of allowing abundance to come to you. Jupiter in this area of your solar chart until 2015 could open the door to spiritual and emotional regeneration. It is a vibration which heals old wounds – if you allow it!
Capricorns born from mid-January or with from 23 degrees rising will feel the energy of Jupiter in Leo the most in 2015.
Jupiter moves into Virgo on August 11th
There should be more opportunities for long-distance travel, increased involvement with foreign lands, wider communications through the spoken or written word, languages or academia.
Seeking knowledge and expanding your perspective or, conversely, others seeking your guidance or expertise is a far more likely. There could be more involvement with the law, politics, or communications media and disseminating knowledge across a broader stage – an excellent time to become a writer for example. Your awareness and knowledge base will certainly grow during this expansive period. Your views on 'life, the universe and everything' will change and mature unless you waste the Jupiter energy by stubborn adherence to your old opinions. Jupiter, the 'learning through doing' planet wants to grow your consciousness beyond its old, limiting prejudices and beliefs.
Natives of your sign born up to mid-month or with up to 24 degrees rising will feel the energy of Jupiter in Virgo the most in 2015.
Saturn began her new cycle on Xmas Eve This new area is to do with finishing off a chapter of life rooted in the past. You could be experiencing the consequences of past actions which affect your physical health or general well-being at this time. Skeletons could be rattling in the closet. Rather than brood over past mistakes you should focus on clearing away the remains of the old life. Ditch whatever is getting in the way of your future happiness, seek healing for what ails you for the current of the river of time is propelling you into new beginnings. Having said that there are always elements of your history which are good to hold on to because they bring joy and fulfillment. It is for you to decide what stays and what goes but, whatever it is should be tied up in a neat bundle to keep or to let go.
There is much you can do for the common good at this time but first you have to start with looking after yourself more and observing behaviours which may have you falling down the same old hole in the road every time someone pushes that button.
Saturn returns to her previous position between June 14th-Oct 9th.
Saturn began its transit of Scorpio in on Oct 6th 2012 and is now in a much more helpful frame of mind related to your sun sign. Now you need to put a steady flow of energy into networking, group efforts, a hierarchy or a social circle. Finding your place in the pecking order might be problematical at times but if you accept that you can only establish yourself gradually, you can rise up the levels and over time, establish credibility, reliability and cultivate useful contacts who help you achieve your goals. Along the way you will encounter challenges as you strive to integrate your individual wishes with that of others. You could feel sidelined unless you find a way to compromise. But if you continue to be diligent and consistent in the obtaining of your ideals you should get the results you yearn for. So it's not what you know but who you know, and how well you dove-tail your needs with theirs over this lengthy period. Capricorns born from 5th January or with from 15 degrees Capricorn rising will feel this energy the most over 2015.
Uranus continues at the root of your chart
Some ties with the past will be broken over the 7 year transit of Uranus here. There may be several changes of scene over 2015 if Uranus comes within range of an important point in your natal chart. Change and the breaking of familiar routines will be a governing factor and also this could affect the lives of kith and kin. Because of inner changes at the deepest level of your being, your foundations externally are rocked and you'll have to adapt to different environment. You may feel ambushed from time to time but this is the spirit of revolution which facilitates your evolution and is part of a significant growth process even though it may be unpredictable at times. After the transit has passed you will be able to re-establish more settled living conditions but, when that time comes, priorities will have changed and you will feel free of stuck emotions or a too rigid environment.
Capricorns born 4th-14th January, or with between 11-21 degrees rising will feel this energy most potently in 2015.
The life-changing force of Pluto continues to be felt across your sign. Choices should be coming from a deeper place now. You'll have an array of new options presenting themselves over the year to come -particularly in the first 6 months. You may be striving to project the most authentic version of yourself and what you stand for to others. You will feel more touchy about what you see as interference from others and there will be an urge to have more control over your environment.
Pluto is about power and how we use it and so, during this long transit, Capricorns will hopefully come to understand how to use that power for good and for what is best for them personally. Subconscious projections are bubbling up within you and may land upon unwitting others. You will be closer to the most primitive part of your knowing and to follow your gut instinct when making decisions. There may be a compulsion to turn the page, sweep aside the old order, overturn tradition but if this is not what is best for your personal evolution then you will have to turn your gaze within and uncover your own deeper motivations. You could become more interested in the occult or psychology or anything which helps you to regenerate your sense of self-identity. Over 2015 there will be an increasing urge for you to be free of outlived aspects in relationships or outmoded professional set-ups and be more true to yourself. Capricorns born 4th-9th January, or with between 11-16 degrees of Capricorn rising will feel this energy most strongly over 2015.
During the current transit of Neptune, some of you may become more interested in psychology, the occult or mysticism. Maybe you will develop your intuition, imagination or artistic ability. You may become interested in metaphysics, inter-dimensional travel or have telepathic experiences. You may have more strong dreams both night and day. You may discover that what you thought was written in stone and an absolute truth is an illusion, maybe a mass illusion. There may be some confusion and things turn out to be other than what you had imagined, so remember that doubt and skepticism are healthy so test out theories before deciding whether they are true. Your imagination and creative potential can be increased but avoid allowing fantasy to colour your ability to see what is real.
Early Capricorns born until 27th December-4th January or with 4-11 degrees of Capricorn rising will feel the effect of the Neptune vibration most in 2015.
Watch Video on Youtube