Capricorn Horsocope for December 2014 and Today
Monthly Horoscope for December 2014
-
Permalink

Diana's Monthly Capricorn Forecast for December 2014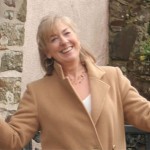 SHIP IN A BOTTLE
Until the 22nd the Solar energies could manifest as a pull towards things going on behind the scenes or in your private life – perhaps to do with the past or perhaps it's a work in progress. You'll probably have to be more aware of another's needs or requirements even when you are not in the mood. Others may not fully realize how much you are dealing with as the Sun is in a karmic house during this phase. But this is no time to cling to ego, as, if you do, you may let yourself down.
Until the 17th Mercury is working from deeper levels and your mind tends to become introspective and more open to emotional or subtle energies. You may be a little preoccupied, by things going on in the background of your life, and you could find yourself zoning out or just feeling mentally at 6's and 7's as things may be a little up-in-the-air.  Zoning out isn't necessarily a bad thing and, at this time, you can do your best thinking in a restful, nurturing environment or in a private bubble with others. Imagination and intuition are working well. Also a good time for healing, spiritual or imaginative activities, so, listen to your inner guidance, hold the vision of how you want it to be, and plan to move beyond what is now getting in the way of your happiness and wellbeing.
Until the 11th Venus is transiting a more background area of your Solar chart and you'll tend to keep your feelings to yourself and may be pondering a relationship or feeling uncertain about the finances or a property. You could be mulling over the past or finding fears and knee-jerk reactions getting in the way of the present.  Others can be oblivious to what's going on for you and you feel overlooked. It may be useful take a step back, be more objective, touch base and, with Venus's knack of finding the balance, you can gently iron out any inner turbulence. A good idea would be to immerse yourself in nurturing pursuits which feed your soul.
GOOD IN YOUR SKIN
From the 11th Venus enters your sign for about 3 weeks supporting a more gregarious, sociable mood. Meeting the world with more ease and enthusiasm after the previous phase which was less certain and more introspective. Reaching out more to connect with others if relationships are thin on the ground.
Close relationships get a boost with more opportunities to mix and mingle successfully or connect with those important to you. With Venus here you will tend to come across as more welcoming and attractive – good news for business as well as your personal life. On the other hand, you could be feeling somewhat self-indulgent and inclined to treat yourself to activities, or purchases which boost morale or are a valuable asset. It's not all easy-peasy with Venus, which also rules money and other material resources like possessions and property, and you'll need to work to balance things, so just make sure that the flow of abundance is not flowing more from you than to you – unless that is your choice. Overall this is a good time to work the energy to your advantage in whichever manner is most beneficial.
From the 17th Mercury is in your sign putting you more in the stream of information exchange and mixing with others. There may be more paperwork or other things to get your head around and mental processes may be accelerated. Communications equipment, vehicles, travel or transport might also be on your mind. A time to put those people skills to work as you outline intentions or ideas more clearly and accurately to others. At times there may be so much coming at you that you feel a bit scattered so engineer quiet spaces for yourself whenever you can.
From the 22nd is a powerful time for you with the Sun in your sign. A good time for taking stock and reviewing the dance of life over the past year. In general, the way should be clearer to improve things for yourself personally and definitely to be more 'self' centred, doing whatever is most supportive of yourself physically, mentally and spiritually. Also to give more time and energy to aims and ambitions close to your heart and feel the empowerment that brings.  
READY TO ROLL
Until the 5th Mars in your sign, means the need for you to be decisive and to take action is increasing. It also brings more hustle and bustle around you. More stamina may be needed but vitality tends to improve and, whether you like it or not, the goals and objectives are more obvious. Definitely the time to get the ball rolling on things – or just keep up! As Mars is about initiating things, whether you choose it or not, this is a time to be more dynamic and physically active and get on with what needs doing either out of choice or necessity. Some of you will get plunged into situations which demand assertiveness, leadership or just get you working harder.
Even though Mars tends to boost vitality, be aware that Mars can run you ragged and use up your time or sap your energy, so take the trouble to engineer enough down time for yourself. The advice is to be smart and customize things to suit you better and pace yourself so you will have the reserves you need to tackle life, balancing your efforts with enough R&R. Overall, this is your opportunity to get with whatever program you need to improve things for yourself personally. Mars does not like hanging around and so you should not procrastinate once you have thought something through, but impatience and overstretching your energies are Mars' weaker side so just watch your step as you go forward and you can be successful.
MOBILIZE YOUR TALENTS
From the 5th Mars is demanding you put more effort and decisiveness into getting organized in a physical or security-orientated sense. The piggy-bank, possessions or any other bit of territory may need a more motivated and decisive approach. And that may mean a more dynamic application of talents and skills. You could be striving to get your hands on certain things or places, but watch your step related to basic material security, money, property or possessions as Mars can be demanding, impulsive or too hasty at times. Your physical strength may be stretched or there may be tensions as you try to work through what needs to be done in a physical/material/financial sense. You may be more actively engaged in diet or health matters – your own or someone else's.
Until the 24th, Saturn is in a helpful angle to your Sun sign. This means you can be more successful if you put a steady flow of energy into networking, group connections, friendships, a hierarchy or a social circle. Finding your place in the pecking order might be slow but if you accept that you can only integrate gradually, you can rise up the levels as you gradually establish yourself in the eyes of others.
Capricorns born in the last decanate or with from 26 degrees rising will feel this energy the most this forecast period.       
SOWING SEEDS FOR THE FUTURE
From the 24th the new position of Saturn marks a time of preparation for when it enters your sign in 2017. This is the time to tie up the loose ends from the past, face up to behaviours which are counterproductive and move on. You may doing more inner work or beavering away behind the scenes on something. You may be called upon to support or provide a service to others, who in some cases, will not grasp just how much you are doing on their behalf. 
Capricorns born in the first couple of days or with 0-1 degree rising will feel this energy the most this forecast period.       
MORE TO PLAY WITH
Jupiter has begun his new cycle and will be putting a beneficial emphasis onto your joint financial area. Materially, your life could grow and expand through the contribution of key associations or a partnership. So this can mean more money, possessions or improved physical conditions made available to you, or that you find it easier to access them through a key relationship. 
It may be a different financial strategy or set-up becomes a useful resource and it may be some kind of moral debt settled or financial debt is repaid.
Capricorns born in the last decanate or with 20-23 degrees rising will feel this energy the most this forecast period.     
Uranus: Capricorns born in the middle 10 days or with 11-14 degrees rising will feel this energy the most this forecast period.    
Pluto:  Capricorns born in the middle 10 days or with 10-14 degrees rising will feel this energy the most this forecast period. 
Watch Video on Youtube
Capricorn
What today looks like:
| | |
| --- | --- |
| Love: | |
| Expression: | |
| Career: | |
| Money: | |
| Feelings: | |
| Spiritual: | |

This horoscope was written by Athie the Owl, DianaGarland.com's new robotic astrologer. She's programmed to automatically generate your daily horoscope, based on the positions of the faster moving planets. Athie is still only young, so please bare with any teething problems. You can help her improve by reporting problems here.
Remember, daily horoscopes should only be taken lightly, and if you want to read Diana's more detailed monthly prediction, you can click here. If you'd like a one-on-one reading from her, click here.
Annual Capricorn Horoscope for 2014
-
Permalink
Diana's 2014 Capricorn Forecast:
MERCURY RETROGRADES 3 times for approx 3 weeks each in 2014:
First retrograde on 6th-28th February-Aquarius – Pisces.
Second retrograde on 7th June – 1st July – Gemini – Cancer.
Third retrograde on 4th-25th October Libra – Scorpio.
THERE WILL BE 2 SOLAR ECLIPSES IN 2014:
The first Solar eclipse of the year occurs on April 29th in your Solar 5th house
Make a new beginning through romance, an interesting pastime or leisure pursuit. Get more involved with children or animals or anything which brings out your inner child.
The second Solar eclipse of the year occurs on October 23rd in your Solar 11th house
Make a fresh start through group interests or friendships. Take steps to achieve previously shelved future goals.
Astrologically speaking, as one of the Cardinal signs, there's a lot of planetary action continuing to affect your Sun sign in 2014 with Uranus, Pluto and until mid-year, Mars/Jupiter all making an impact.
The Cardinal signs are the movers and shakers of the zodiac, and the way you handle what the universe is dishing up between 2011 and 2016, although it is generational, will, to an extent, set the precedent for what follows for us all further down the line…
THE CARDINAL GRAND CROSS in April/May and Nov/Dec when Uranus/Pluto are closest will manifest important events which trigger yet another moment of choice as the mass consciousness shifts from the Piscean to the Aquarian Age.
Capricorn, with Uranus at the root of your chart until 2019 and Pluto in your sign for more years than that, opportunities to carve out a new life for yourself from the ground up will present themselves and that means certain behaviour traits and the role others are used to seeing you play will be changing as you align more closely with unconscious desires. Even though it may not feel like it at the time, it's your choice what shape that future may become. Progress is likely to come through deeper insight or events which stir things up in the pit of your stomach and you should listen to that more ancient part of yourself.
Also, both Venus and Mars will be in long transits beginning late in the year………
Venus is in Capricorn from November 5th 2013 – March 6th 2014 which is good news for you Capricorn as the grace and ease of Venus will be influencing you personally. Others will tend to see you as more attractive or persuasive. Matters financial could ease over this period. This is likely to be a time for more mixing and mingling in a fun way and making friends. A great time for finding that special someone and, if there are feuds to settle this would be the moment but you are more likely to end up as piggy-in-the-middle.
Mars entered Libra, on December 8th 2013 to stay until July 25th 2014. Over this long transit, Mars will fire up your urge to be more dynamic regarding your ambitions, projects or general direction in life. This will be a period when you make decisions about where you are headed and then work very hard to get there. So you may have to bite the bullet, stop procrastinating and just get on and do it, but figure out your strategies as best you can in advance as Mars can be hasty and get you on the wrong side of authorities or powerful figures who may work against your best interests. Overall this transit of Mars could inspire you to upgrade image or reputation or improve your own authority or ability to lead. And, if you are decisive and energetic, Mars will help you do well despite his tendency to be controversial. But you may get hot under the collar with the powers-that-be, seeing them as inefficient, obstructive or too aggressive, so try to play down clashes and keep your powder dry until the situation demands decisive and energetic action. If you manage to keep your cool, be smart and not too hasty, you will make progress with the master-plan, but also with lesser goals and ambitions too.
Jupiter is in Cancer until July 16, 2014 when it enters Leo
Jupiter in your opposite sign – Cancer, and will be opening the way to growth through close personal or professional alliances. Because of one-to-one interaction your horizons will broaden and you will learn much through them. Others will be interested in your take on things but, equally you will probably be intrigued by theirs. Partners, colleagues, clients, employees, employers could get you thinking more expansively but equally, you will be stretching their understanding into new areas. Those from a different background or with an expertise could catapult you out of your familiar mental box, link you to distant places or get you travelling more. You'll be entertaining new possibilities as you get a broader perspective. The expansive, benevolent influence of Jupiter will boost all working or love relationships as it will facilitate a feeling of mental rapport with another. If mental rapport seals the deal for you, then some of you could take the plunge and enter into a marriage or some kind of fuller commitment to another.
Jupiter leaves Cancer and enters Leo in mid-July and in some ways this is when you are more likely to get what is coming to you through the resources of another. So it's a good time to pool resources through a partnership, receive funding, improve your property or your overall material situation because there is someone there who you can team up with. Somehow, during this transit there will be sweeping changes which enrich life which can be fortunate for you over time, but, in the process, you will have to let go of whatever may be interfering with a more rewarding life and that includes your own out-moded ways of seeing things. This is when you need to practice the art of allowing abundance to come to you. Jupiter in this area of your solar chart until 2015 could open the door to spiritual and emotional regeneration. It is a vibration which heals old wounds – if you allow it!
All natives of your sign will feel the beneficial influences of Jupiter over 2014.
Saturn remains in Scorpio until Xmas Eve 2014.
Saturn began its transit of Scorpio in on Oct 6th 2012 and is now in a much more helpful frame of mind related to your sun sign. Now you need to put a steady flow of energy into networking, group efforts, a hierarchy or a social circle. Finding your place in the pecking order might be problematical at times but if you accept that you can only establish yourself gradually, you can rise up the levels and over time, establish credibility, reliability and cultivate useful contacts who help you achieve your goals. Along the way you will encounter challenges as you strive to integrate your individual wishes with that of others. You could feel sidelined unless you find a way to compromise. But if you continue to be diligent and consistent in the obtaining of your ideals you should get the results you yearn for. So it's not what you know but who you know, and how well you dove-tail your needs with theirs over this lengthy period. Capricorns born from 5th January or with from 15 degrees Capricorn rising will feel this energy the most over 2014.
Uranus continues in a hard aspect to Pluto over 2014 orbiting closest to each other in April/May and November/December near the time of the Solar eclipses, but the aspect is still close over the whole year affecting most strongly those born in the second decanate of the sign.
Some ties with the past will be broken over the 7 year transit of Uranus here. There may be several changes of scene over 2014 if Uranus comes within range of an important point in your natal chart. Change and the breaking of familiar routines will be a governing factor and also this could affect the lives of kith and kin. Because of inner changes at the deepest level of your being, your foundations externally are rocked and you'll have to adapt to different environment. You may feel ambushed from time to time but this is the spirit of revolution which facilitates your evolution and part of a significant growth process even though it may be unpredictable at times. After the transit has passed you will be able to re-establish more settled living conditions but, when that time comes, priorities will have changed and you will feel free of stuck emotions or a too rigid environment.
Capricorns born 29th December-7th January, or with between 8-17 degrees rising will feel this energy most potently in 2014.
The life-changing force of Pluto continues to be felt across your sign. Choices should be coming from a deeper place now. You'll have an array of new options presenting themselves over the year to come -particularly in the first 6 months. You may be striving to project the most authentic version of yourself and what you stand for to others. You will feel more touchy about what you see as interference from others and there will be an urge to have more control over your environment.
Pluto is about power and how we use it and so, during this long transit, Capricorns will hopefully come to understand how to use that power for good and for what is best for them personally. Subconscious projections are bubbling up within you and may land upon unwitting others. You will be closer to the most primitive part of your knowing and to follow your gut instinct when making decisions. There may be a compulsion to turn the page, sweep aside the old order, overturn tradition but if this is not what is best for your personal evolution then you will have to turn your gaze within and uncover your own deeper motivations. You could become more interested in the occult or psychology or anything which helps you to regenerate your sense of self-identity. Over 2014 there will be an increasing urge for you to be free of outlived aspects in relationships or outmoded professional set-ups and be more true to yourself. Capricorns born 31st December-4th January, or with between 10-14 degrees of Capricorn rising will feel this energy most strongly over 2014.
During the current transit of Neptune, some of you may become more interested in psychology, the occult or mysticism. Maybe you will develop your intuition, imagination or artistic ability. You may become interested in metaphysics, inter-dimensional travel or have telepathic experiences. You may have more strong dreams both night and day. You may discover that what you thought was written in stone and an absolute truth is an illusion, maybe a mass illusion. There may be some confusion and things turn out to be other than what you had imagined, so remember that doubt and skepticism are healthy so test out theories before deciding whether they are true. Your imagination and creative potential can be increased but avoid allowing fantasy to colour your ability to see what is real.
Early Capricorns born until 24th-29th December or with 3-8 degrees of Capricorn rising will feel the effect of the Neptune vibration most in 2014. 
https://www.youtube.com/watch?v=btlJpoh4YCk
Watch Video on Youtube