Sagittarius Horsocope for October 2015 and Today
Monthly Horoscope for October 2015
-
Permalink

Diana's Monthly Sagittarius Forecast for October 2015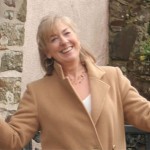 On Oct 13th there will be a new moon at 19 degrees Libra which could elicit changes – possibly sudden or radical which will be occurring over the following month wherever Moon or Uranus are transiting in your natal and sun-sign charts.
In the sun-sign chart:
SAGITTARIUS and Sagittarius rising: New beginnings related to friendships, group affiliations and hopes for the future occurring over the coming 4 weeks which is a progressive period. A time for joining in and making new connections. Long-term (Uranus): A good time to experiment with new pastimes or be more creatively innovative. Youngsters may be experiencing uncertainty and this makes you feel tense at times. But through them or because of them, you may experience unusual situations which will probably be positive. It may be difficult to settle into a routine regarding young ones, partners or creative or leisure activities but it may be inspiring.
OTHER NEWS
Until the 24th the Solar energy makes it a forward-moving phase when friendships, associations or more involvement within a community or a group of kindred spirits could be a key feature. A future-orientated phase when you may be working to realize an idea or ideal which has been on the backburner for a long time. Networking, group connections and technology may also be emphasized.
FRESH INFLUENCES
This will be a period in which to discuss, consider, and generally chew the fat in the company of others. Or you may be networking or spending more time online. Others could find you articulate and your ideas interesting and you feel in an experimental mood as you explore different ideas or avenues of expression. You could be surprised by another's style or unusual take on things. Equally others could see you as unconventional or inspiring. Mercury is retrograde til the 9th.
BREATH OF FRESH AIR
Until the 9th Venus supports warmer more supportive relationships with those from far away, or from a different cultural background. Travel with a partner is possible or someone expands your thinking with their experience or background. You are more likely to connect with others who have a knowledge or expertise which helps you add pieces of the puzzle. This could be financially advantageous. You yourself may be valued or admired for your knowledge, know-how or guidance and this may be a good time for putting the word out on to a wider stage about something and it could prove to be lucrative. Publications or educational establishments could be highlighted and you and someone may be on a bit of a learning curve together. A teacher or someone with wisdom could be helpful, or, through their contribution and support you ultimately get a better understanding or material reward for your joint efforts.
FRIENDS IN HIGH PLACES
From the 9th Venus is helping to create more favourable circumstances with authority figures, like bosses, parents who will be positively emphasized as they tend to see you or your work in a good light. There could be an ally – possibly a female – or just someone you feel close to no matter whether they are socially above you or not, who is invaluable to your success or who facilitates an ambition. You yourself could be the one who takes a firm but friendly stand and enables another to achieve their goals.
SCHEMES AND PLANS
The Mars transit indicates a period for putting physical effort into achieving certain goals and ambitions. These may be career orientated or 'via' points on the way to where you hope to end up. Overall, this transit of Mars could inspire you to take more responsibility about your direction in life and you care more about the impressions you make on certain others. Over this transit you feel the need to work on image or reputation and reach standards which are demanded by those in authority, and, if you are decisive and energetic, Mars will help you get to where you want to go as long as his tendency to be controversial is handled. You may get frustrated with the powers that be as you feel they are slow, aggressive, inefficient or downright un-co-operative. If you manage to keep your cool and not be too hasty, you will make progress with the master-plan, but also with lesser goals and ambitions too.
FEED THE SOUL
From the 24th the Solar energies could manifest as a pull towards things going on behind the scenes or in your private life – perhaps to do with the past or perhaps it's a work in progress. You'll probably have to put aside personal desires and become more aware of another's needs or requirements, even when you are not in the mood. Others may not fully realize how much you are dealing with as the Sun is in a karmic house during this phase. But this is no time to cling to ego, as, if you do, you may feel let down.
Saturn has returned to your sign. Over the next 2 years scenarios and conditions around you will gradually help you learn how best to take your responsibilities to yourself, your well-being your hopes and dreams more seriously and concentrate your energies more purposefully onto specific targets which build new structures for the future.
Sometimes through adversity, you will steadily build the new routines outside and inside which will form the armature of that better, more comfortable life.  Sagittarians born 23rd-27th November or with 0-5 degrees rising will feel this energy the most this forecast period
Jupiter is in your area of career and overall life direction until next September. This means more doors swinging open, but not all will be leading to your highest good or worldly success, and you could be puzzling over which is the best way to go. It's more likely you could gain more recognition and be learning new things professionally. By the end of the transit you should feel more established in your field or the die is cast regarding your general direction and that will be the time when you can identify more clearly what you do for a living or your worldly responsibilities. Early Sagittarians or Sagittarius rising born 3rd-9th December or with from 11-17 degrees rising will feel this energy the most this forecast period.
During this long transit of Neptune through your home area you may end up being the 'prop' that others lean upon or you may sacrifice your own style or your preferred plan to serve and facilitate that of another, and as long as you have separated the needy from the greedy, regarding family, neighbours or tribal members, all will be well if you integrate your own wishes too.
Saggies born 28th Nov-1st Dec or with 6-9 degrees rising will feel the energy the most this month.
Watch Video on Youtube
Sagittarius
What today looks like:
| | |
| --- | --- |
| Love: | |
| Expression: | |
| Career: | |
| Money: | |
| Feelings: | |
| Spiritual: | |
Continuing today, and concluding on Tuesday, our Sun and the Moon are joining forces in Libra. Your area of organizations, clubs, and social groups is filled with an expressive, caring agenda, during this intensive connection. With your friends, now might be a powerful time to trust your partner.
Elsewhere: ending on the 4th, the planet Mars and the planet Jupiter continue combining in the sign of Virgo today. This powerful link supplies an alert, adventurous drive to your area of profession, society, and life-path. Right now, it may be good to improve the small things where your social status is concerned.
As well: beginning today, and concluding on Thursday, the Moon is moving through Scorpio. For you, Sagittarius, this means a period of three days where self-sacrifice, and contemplation are safer, and more nurturing. The Moon, when in Scorpio, provides a possesive, rejuvinating desire.
Also On This Day:
Starting today and concluding on Saturday, the planet Saturn is in a sextile aspect with the planet Mercury.
The planet Venus continues transiting Virgo until the 8th.
Our Moon carries on transiting Libra until Tuesday.

This horoscope was written by Athie the Owl, DianaGarland.com's new robotic astrologer. She's programmed to automatically generate your daily horoscope, based on the positions of the faster moving planets. Athie is still only young, so please bare with any teething problems. You can help her improve by reporting problems here.
Remember, daily horoscopes should only be taken lightly, and if you want to read Diana's more detailed monthly prediction, you can click here. If you'd like a one-on-one reading from her, click here.
Annual Sagittarius Horoscope for 2015
-
Permalink
Diana's 2015 Sagittarius Forecast:
MERCURY RETROGRADES 3 times for approx 3 weeks each in 2015:
First retrograde on Jan 21st – February 11th – Aquarius 17-1 degrees
Second retrograde on 18th May – 11th June – Gemini 13-4 degrees
Third retrograde on 17th Sept – 9th October – Libra 15-0 degrees
THERE WILL BE 2 SOLAR ECLIPSES IN 2015:
The first Solar eclipse of the year occurs on March 20th in your 4th/5th house.
This eclipse covering the next 6 months, could trigger the Mercury/Neptune vibe in early Pisces. Just make sure you don't get the wrong end of the stick because thinking or a communication was unclear or you confuse someone with your own lack of clarity. Deliberately make sure you check and get confirmation on whatever is important to you either in a personal sense regarding feelings or in a professional one.
This is the time to begin making positive changes regarding the domestic set-up, family or neighbourhood relationships. Also regarding children or leisure, creative and speculative projects
The second Solar eclipse of the year occurs on Sept 13th in your 10th house
The moment to begin shifting gears in the professional arena or with worldly responsibilities in general
Venus is in a long transit between June 6th-Oct 9th
The potential abundance of Venus will be warming up connections through travel, educational or intellectual pursuits. A close relationship could be with someone at a distance and travelling or visiting faraway places could be a beautiful, rewarding experience. Legal matters could go well during this Venus transit too. You will be more attracted to exotic or alien environments or a faraway culture over this time. You may have a close or special relationship with a teacher or student or someone you team up with who has specialist knowledge which is of value to you.
Jupiter remains in a highly beneficial angle to your sun sign Sagittarius until August 11th
There should be more opportunities for long-distance travel, increased involvement with foreign lands, wider communications through the spoken or written word, languages or academia.
Seeking knowledge and expanding your perspective or, conversely, others seeking your guidance or expertise is a far more likely. There could be more involvement with the law, politics, or communications media and disseminating knowledge across a broader stage – an excellent time to become a writer for example. Your awareness and knowledge base will certainly grow during this expansive period. Your views on 'life, the universe and everything' will change and mature unless you waste the Jupiter energy by stubborn adherence to your old opinions. Jupiter, the 'learning through doing' planet wants to grow your consciousness beyond its old, limiting prejudices and beliefs.
Saggies born from mid-December onwards or with from 23 degrees rising will feel the energy of Jupiter in Leo the most in 2015.
A window of opportunity for fresh enterprises of all kinds exists during the whole of this transit but particularly between June 25th-July 7th. Saggies born from mid-month onwards or with from 23 degrees rising are going to feel this energy the most.
Jupiter moves into Virgo on August 11th
This is your area of career and overall life direction, meaning more doors swinging open, but not all will be leading down the road you should travel and you could be puzzling over which is the best way to go. It's more likely you, or what you stand for, could become recognized over a wider stage during this phase, so it would be wise to choose an area you prefer and one which is realistically manageable . You will be learning new things professionally and you should feel more established or settled about where you are heading in life as this is a time when you can identify more with what you do for a living. However, there is a danger you become over-confident and bite off more than you can chew. If you avoid this pitfall and are not egotistical about your capabilities which is not the same as genuinely caring about skill, reputation and doing a good job, then you can be very successful. Travel, foreign connections, higher education could be a part of the picture. This is a time to think bigger about what you do for a living or get a broader perspective on your overall direction in life and, during this period, you may expand into amazing new areas.
Be aware of the good vibrations in this area particularly from June 25th-July 7th when Venus teams up with Jupiter. Saggies born from mid-December onwards will feel Jupiter in Leo the most over the year.
Saturn entered your sign on Xmas Eve for a 2 and a half year transit. This happens approx every 29 years. In this Saturn cycle circumstances will help you learn how to take yourself and your needs more seriously and concentrate your focus consistently into those areas which ultimately lead to a happier, healthier, more solvent or settled version of yourself. During this transit, new conditions will slowly create structures inwardly and outwardly which form the armature of that better, more comfortable life. Along the way, tensions and challenges will alter your perceptions. Saturn answers the vibrational call of your unconscious for experiences which will force you to grow and learn and build a new reality and so material conditions will challenge you to reach consistently into areas which demand effort and discipline. If you are in touch with your deeper desires, then the Saturn influence will parent new growth though your steady endeavours. If you are not, then Saturn will attract unwanted burdens because you have not yet realized your true needs and your 'signal' brings more of what you do not want. Saggies born until the middle or the first week or with up to 12 degrees rising will feel this energy the most.
Saturn leaves your sign and returns briefly to its previous position June 14th-Sept 17th, to do with finishing off a chapter of life rooted in the past.
You could be experiencing the consequences of past actions which affect your physical health or general well-being at this time. Skeletons could be rattling in the closet. Rather than brood over past mistakes you should focus on clearing away the remains of the old life. Ditch whatever is getting in the way of your future happiness, seek healing for what ails you for the current of the river of time is propelling you into new beginnings. Having said that there are always elements of your history which are good to hold on to because they bring joy and fulfillment. It is for you to decide what stays and what goes but, whatever it is should be tied up in a neat bundle to keep or to let go.
There is much you can do for the common good at this time but first you have to start with looking after yourself more and observing behaviours which may have you falling down the same old hole in the road every time someone pushes that button. Saggie's born from 17th December onwards or from 27 degrees Saggie rising will feel this vibration the most in 2015.
Uranus has now moved into a great angle to your Sun sign Sagittarius. It puts an emphasis upon entertainment and perhaps more off-beat ways of having fun or feeling a part of a creative endeavour or innovative group who have a particular interest in common. New and unusual experiences teach you many things you didn't know before. There could be simulating hobbies on offer or a creative connection with leisure or the arts. Surprises may come through children, animals or a romantic relationship which get you out of a rut and breathes new life into old routines. You are kept on your toes and have to be flexible as their lives change sometimes in quite unexpected ways!! This is a good time for a joint creative enterprise and you are likely to encounter stimulating and inspiring experiences which help you approach things in fresh ways.
This energy also favours, creative work, a speculative venture where you may take a bit of a risk. Also anything innovative in the field of IT or some leading edge system of thought or technology.
Saggies born 4th-14th December or with 11-21 degrees rising will feel this vibration the most.
The new position of Neptune which will last til 2025, means a more idealized or serene home environment, but the flip side of this is a feeling of uncertainty about family members or confusion regarding with whom or where you really belong or how much you can rely on things staying secure. On another level your home may become a place of retreat or sanctuary. It could also be on or near water. Saggies born the 27th November-4th December or with 4-11 degrees rising will feel this vibration the most.
The life-changing force of Pluto, now in Capricorn until 2024 means regeneration of your material security. Over this long transit there will be a letting go of the old scenarios related to money or property or other sources of income. There could be a complete reversal of your previous value structure. The old order is crumbling and the decks are clearing for a new dawn in the material world which reflect more truly who you are and where and how you wish to live now. There will be a compulsion to have more control over this area of life and to establish more security than you had before. You will be learning how to pick up the pieces you want to keep from the past and move on into the future rising, phoenix-like from the ashes of the old order. You may also make better use of your inborn talents developing them to a higher level over this lengthy period. Pluto here will help you make a major gear-shift from one chapter of being to the next concerning material security but you must hold the vision of how you would like it to be.
Saggies born 4th-9th December or between 11-16 degrees rising will feel this energy the most in 2015.
Watch Video on Youtube