Taurus Horsocope for May 2015 and Today

Diana's Monthly Taurus Forecast for May 2015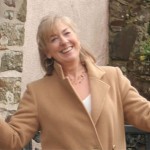 Until the 21st is a powerful time for you with the Sun in your sign. A good time for taking stock and reviewing the dance of life over the past year. In general, the way should be clearer to improve things for yourself personally and definitely to be more 'self' centred, doing whatever is most supportive of yourself physically, mentally and spiritually. Also to give more time and energy to aims and ambitions close to your heart and feel the empowerment that brings.  
THE MATERIAL WORLD
Until the 8th Venus is in an area concerning money, property, possessions and other basic stuff. Overall, it means you can do okay in financial negotiations as your people skills will tend to improve. Buying/selling/renting/leasing tends to go in your favour and applying for funding or investments made under this transit can prove beneficial as long as you are sensible and don't take a wild risk. In general, Venus tends to ease things materially and can open the path between money or other goodies and you but, just make sure the traffic isn't travelling more away from you than towards you – unless this is your choice. 
Conversations tend to have a more practical slant. Discussions may revolve around material matters, or basic physical needs and you may be looking into how to improve things and get it all working in a satisfactory way. Thinking will revolve around essential needs and gathering information about whatever would be best for yourself or others in practical ways. Plans may focus upon useful resources or practical ways of achieving this or that result. Buying/selling, renting/leasing may also be on your mind at this time. And stuff! What is of most value to you and how can you use your natural abilities more.
Mercury goes retrograde for 3 weeks from the 19th so due to delays, it may take more time to work through the practical details. You will have more time to streamline things or put a back-up plan in place.
READY TO ROLL
Until the 12th Mars in your sign, means the need for you to be decisive and to take action is has been increasing. It also brings more hustle and bustle around you. More stamina may be needed but vitality tends to improve and, whether you like it or not, the goals and objectives are more obvious. Definitely the time to get the ball rolling on things – or just keep up! As Mars is about initiating things, whether you choose it or not, this is a time to be more dynamic and physically active and get on with what needs doing either out of choice or necessity. Some of you will get plunged into situations which demand assertiveness, leadership or just get you working harder.
Even though Mars tends to boost vitality, be aware that Mars can run you ragged and use up your time or sap your energy, so take the trouble to engineer enough down time for yourself. The advice is to be smart and customize things to suit you better and pace yourself so you will have the reserves you need to tackle life, balancing your efforts with enough R&R. Overall, this is your opportunity to get with whatever program you need to improve things for yourself personally. Mars does not like hanging around and so you should not procrastinate once you have thought something through, but impatience and overstretching your energies are Mars' weaker side so just watch your step as you go forward and you can be successful.
From the 8th Venus will be in a very sociable sector of your solar chart.  She can help you to be articulate in your expression and tends to deliver environments or daily encounters which are more appealing or entertaining, even exotic. Some of you could be in exchanges with others who appreciate your self-expression or there may be more interesting daily encounters or more access to the arts. Media is favoured as is anything artistic. This transit could bring warm, supportive relations with siblings or soul brothers and sisters. You also can do better when buying/selling/promoting etc and if you want to settle a feud or negotiate for something, then you can be very persuasive.    
MOBILIZE ASSETS AND TALENTS
From the 12th Mars is demanding you put more effort and decisiveness into getting organized in a physical or security-orientated sense. The piggy-bank, possessions or any other bit of territory may need a more motivated and decisive approach. And that may mean a more dynamic application of talents and skills. You could be striving to get your hands on certain things or places, but watch your step related to basic material security, money, property or possessions as Mars can be demanding, impulsive or too hasty at times. Your physical strength may be stretched or there may be tensions as you try to work through what needs to be done in a physical/material/financial sense. You may be more actively engaged in diet or health matters – your own or someone else's.
BASIC STUFF
From the 21st finances, goods, property or anything which affects your material security or physical wellbeing is likely to have your attention. So key themes are centred around 'stuff' – yours (or theirs), and perhaps protecting it, moving it, ditching it or acquiring more. Also seeing how to improve things on a practical, physical, material level which may improve wellbeing – yours or another's.    
HONOURING AGREEMENTS
Saturn will be in your 8th house until next June. The 8th house carries the energy of the snake which sloughs off its old skin revealing the glittering colours of the young skin beneath. So this is a gradual gear-change time which involves clearing the decks to make space for new growth. This may revolve around property, finances, relationships or your own bad habits. You'll become more aware over this time frame of who/what you can really trust and in the process, you may have to let go of a previous perspective, relationship, possession, expectation, so that life can be reborn within you. Sometimes ditching or modifying prior arrangements in favour of those which are financially, emotionally or physically more comfortable can happen but it will be gradual and you may still have to live within the parameters of the previous set-up for a while. Or maybe there's a removal of a relationship, financial set-up, support system or lifestyle and you feel this as a lack. Either way you will slowly be transitioning into a fresh perspective and turning over a new leaf.  
Taureans born 20th-24th April or with 0-4 degrees rising will feel this energy the most this forecast period.      
A SAFE HARBOUR
Jupiter has begun his new cycle in your home area highlighting expansion related to your place on the map, neighbourhood, a space inside or outside. Also this transit helps settle you emotionally and can create a sense of belonging and feeling more inwardly balanced. Outwardly, family and community relationships should improve or you extend or make additions to your base of operations. If you feel cramped or restless where you are located, then, in general, it's a good time for adding to the existing space, getting access to somewhere you prefer which you learn from, or relocating altogether. 
Taureans born 2nd-7th May or with 12-17 degrees rising will feel this energy the most this forecast period.    
Watch Video on Youtube
Taurus
What today looks like:
| | |
| --- | --- |
| Love: | |
| Expression: | |
| Career: | |
| Money: | |
| Feelings: | |
| Spiritual: | |
Continuing today, and finishing on Monday, your personal appearance area is collaborating with your social area, as Mercury is partnering with Neptune. There may be a subtlety which is intuitive, and contemplative in your area of social circles, groups, and friendships, while Neptune is in Pisces. It may be good to meet a group for the first time, or join a group, while this natural, oppertunistic link continues.
Also today: from today until Saturday, the Moon and our Sun begin joining forces in Aries. Your area of spirituality, subconcious, and mystery is filled with a dominant, gentle motivation, during this intensive connection. Now may be a powerful time to start nurturing something in matters of the unknown.
Also On This Day:
Mars continues a conjunction with Mercury today, which continues until the 30th.
Venus carries on transiting Gemini until the 7th.
The Moon continues transiting Aries until Saturday.
A trine aspect between Pluto and Mars carries on today, and ends on the 26th.

This horoscope was written by Athie the Owl, DianaGarland.com's new robotic astrologer. She's programmed to automatically generate your daily horoscope, based on the positions of the faster moving planets. Athie is still only young, so please bare with any teething problems. You can help her improve by reporting problems here.
Remember, daily horoscopes should only be taken lightly, and if you want to read Diana's more detailed monthly prediction, you can click here. If you'd like a one-on-one reading from her, click here.
Diana's 2015 Taurus Forecast:
MERCURY RETROGRADES 3 times for approx 3 weeks each in 2015:
First retrograde on Jan 21st – February 11th – Aquarius 17-1 degrees
Second retrograde on 18th May – 11th June – Gemini 13-4 degrees
Third retrograde on 17th Sept – 9th October – Libra 15-0 degrees
THERE WILL BE 2 SOLAR ECLIPSES IN 2015:
The first Solar eclipse of the year occurs on March 20th in your 11th/12th houses.
This eclipse, covering the next 6 months, could trigger the Mercury/Neptune vibe in early Pisces. Just make sure you don't get the wrong end of the stick because a communication was unclear or you confuse someone with your lack of clarity.
A time of new beginnings, with things on a personal level. Because this eclipse is on the cusp you can initiate new beginnings related to friendships and group affiliations and also spend more time on introspection or nurturing activities and supporting others.
The second Solar eclipse of the year occurs on Sept 13th in your 5th house
A time of change through your relationship with children or romantic partners, and pets. A fresh start through leisure entertainments, creative or performance type activities .
Jupiter is in Leo until August 11th This is your home area expanding your life through family or neighbourhood relationships, property and location. It will also tend to underpin a renewed sense of emotional harmony. Maybe you will move or have access to somewhere different which opens up your horizons. Perhaps the family expands through a new arrival or the home-base is enlarged. Visitors may open you up to fresh experiences of various kinds. There could be more contact with long-distance locations or a different culture and that may be related to family or extended family.
In general, your comfort zone, family or community relationships should improve. Your base of operations may move into new areas, and you could do well with a property exchange. Or you could be connecting with fresh influences near home or at home which are educational. But also family or community could benefit as you share your knowledge and experiences.
Taureans born from mid-month or with from 23 degrees rising will feel the energy of Jupiter in Leo the most this year.
Jupiter transits into Virgo on August 11th and will be there for the rest of the year in a stunningly favourable angle to your sun sign Taurus.
This is a time when you when you may be centre stage or more appreciated by others. Confidence should improve and you can be more creatively self-expressive or competitive. It will encourage a more spontaneous, even self-indulgent, energy and could help bring romance into your life, or create conditions for a more entertaining, or loving environment – or both! You may grow through contact with children or animals or have more access to activities where your inner child can come out to play. Also this is a time when money can be made from speculative ventures or for making use of talents or other resources which tend to be positively enhanced at this time. You may be rubbing shoulders with others who are sporty or competitive, or have more access to a socially playful or performance orientated environment or lifestyle. You should feel confidence growing over these months as you tap into your personal power more.
Taureans born up to mid-May or with up to 24 degrees rising will feel the Jupiter vibration the most in 2015.
Also, Venus will be in an extra long transit June 6th – Oct 9th.
Venus will be conjunct Jupiter 25th-7th July at the root of your chart which augurs well for affairs of the heart, family or neighbourhood connections and property matters.
Saturn departs Scorpio from Xmas Eve 2014-June 15th. For you Taurus, Saturn is now in your Solar 8th house. This is a gear-change zone which usually means decks being cleared emotionally and/or materially in one area to make space for new green shoots in another area. This may involve property, finances, relationships or bad habits. You may feel a lack as a support system or relationship is either changed or no longer there. You'll become more aware over this time frame of who/what you can really trust and what the bottom line is. In the process, you may have to let go of a previous set-up, contract or expectation so that you can get more fulfilment from life. Ditching or modifying a prior arrangement in favour of one which is financially or emotionally more comfortable can happen but it will be gradual and you may still have to live within the parameters of the previous conditions for a while. Or maybe there's a removal of a certain resource or support system or lifestyle and you are rigidly fearful because you see this as a loss, which it may be – in the short-term. But this is the house of new beginnings, of re-working your mission statement, streamlining or physically re-cycling the old material into something completely different. Either way, you will slowly be transitioning into a fresh perspective. At times, there may be more turmoil going on inside of you than others realize or appreciate. Maybe you have been realizing that chronic bad habits are difficult to break or a commitment is proving more challenging than you signed up for. One way or another, over this long transit your value structure will be challenged and re-shaped as a result.
Taureans born up to the middle of the first week in May or with up to 12 degrees Taurus rising will feel the energy the most over 2015.
From June 15th Saturn resumes its transit of your opposite sign Scorpio.
You are completing a process which began around 14 years ago when you were redefining yourself and your world. Now, that sense of self is being tested and it will be a time of weighing in the balance which alliances are worth the greater effort now demanded from you.
So, this is a cycle of having to work harder at balancing your needs and requirements with those of others. Of understanding others in a new way and, along the road, you may sometimes feel frustrated and limited by what you see as their unreasonable behaviour or narrow-mindedness. Compromise, collaboration or cultivating others will have to be done gradually and will probably be harder work. Hidden stresses in the fabric of a relationship are more likely to be exposed and in some cases you won't be inclined to paper over the cracks anymore and decide to move on. You may also feel a lack of anyone special in your life or feel lonely within a current partnership or close relationship. The underlying message here is to restructure close relationships and work along new lines, but first there is the invitation to confront your own flaws and weaknesses and scrutinize the way you habitually handle yourself in close relationships. Are you too controlling or too eager to undersell yourself? What are the expectations between you, the agreements, the underlying moral obligations and ask yourself whether you and the relationship are still going in the same direction. Its Saturn's job to 'stress-test' us wherever she goes in our chart and the fundamental test of this transit is to honour your responsibilities in close personal or professional relationships, but, in the process, understand yourself better.
If you are old enough look back 29/30 years or 14/15 years when the decisions you made then may have a bearing on what is happening now. Taureans born 17th May to the last day of the sign or from 26 degrees rising will feel this vibration the most over 2015.
Uranus/Pluto are closest until mid-April and will manifest important events which trigger yet another series of choices to raise our vibration through knowledge, forgiveness and letting go as the mass consciousness shifts from the Piscean into the Aquarian Age.
For many years, Uranus will be transiting a more sensitive, karmic area of your chart. Helping you to get in touch with deeper patterns and intuitions. Some of you may develop an interest in psychology, inner work, humanitarian or reformist groups. The Uranian style of enlightenment can suddenly flag up something previously hidden which gives you a shock as it reveals something which has eluded you for a long time. Secrets or hidden motivations – your own or another's, may unexpectedly be exposed. You may also have more involvement with unconventional groups or with institutions which could be connected to health, spirituality or art. An innovative, alternative vibration which means you could discover new perspectives which are not main-stream.
This could be an inspiring time for you artistic children of the Bull and could also stimulate imagination, dreams, psychic or healing experiences. Taureans born 4th-14th May or with from 11-21 degrees rising will feel this vibration the most over 2015.
Neptune's position shows that friends may need you to be more sensitive and supportive. You feel more of a pull to become involved with groups which serve the community, or champion the under-privileged. You will probably feel more of a sense of duty to a special group or to certain friends or associates and share ideals with kindred spirits. Avoid being woolly minded or too 'helpful' to those who do not help themselves. Taureans born 27th April-4th May or with 4-11 degrees rising will feel this vibration the most over 2015.
Pluto now in Capricorn, continues to have a positive but radical impact on your sign. For several years Pluto will continue to bring a deeper awareness and help you to find the thread of your own personal truth amid the myriad twists and turns of human belief systems, moral and legal laws. Distilling the essence through intellectual seeking, languages, travel, religions, philosophies, and spiritual law. Pluto's mode of operation is to force an issue through these areas and cause you to think more deeply, more honestly about what is truly of most value. There will be some courageous ditching of ballast along the way in the form of now irrelevant beliefs and ideals.
There should be a growing understanding of different systems of thought, as Pluto catalyzes you to dig deeper and, as the rose-tinted specs fall away you begin to see how a mental perspective or someone you idolized is really like, warts and all, and this, ultimately is freeing and empowering. Because Pluto here gets you questioning more deeply or expanding your knowledge base through education but also maturing your understanding through experience. Pluto here may also mean someone you have an intense connection with could be linked to travel or has a lot to teach you. Any of these could have a profound effect upon you.
Taureans born beginning 4th-9th May or with 11-16 degrees rising will feel this vibration the most in 2015.
Watch Video on Youtube