Virgo Horsocope for December 2014 and Today
Monthly Horoscope for December 2014
-
Permalink

Diana's Monthly Virgo Forecast for December 2014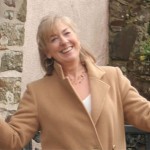 BELONGING
Until the 22nd your attention or concerns will probably centre around a base of operations, community or family or extended family. Property matters – buying/selling/home improvements may be a feature or it may be about a particular space. In some respects your gaze will tend to be more inwards and you may be pondering more, or feeling things more deeply. Listen to your instincts!
Until the 17th discussions could revolve around family, extended family, neighbours, or property matters. Correspondence and speculation may be about a physical space inside/outside, or points on the map. You may be mulling things over feeling more emotional or nostalgic. There may be communications with relations or parents for some of you and others may be considering a legacy or a tradition of some kind. Whatever is going on feelings tend to be nearer the surface and certain interchanges may touch a nerve. Either way it tends to be a mentally busy or social time in and around a base of operations – wherever that is – or you may be on the move more.
MUTUAL SUPPORT
Until the 11th Venus beams a friendly, sociable light into the root of your chart.  This can manifest in various ways. Overall, it encourages a more harmonious time at home and you welcome others into your space or are more the visitor to others. Or, it could be a venue where you all meet up. It could be a good time to appreciate family or tribal connections, or maybe you like where you are located.
APPRECIATION
From the 11th Venus position can mean you express yourself in more spontaneous or creative ways. There may be happier connections with children, young people, pets or partners, and for some, a romantic relationship. In general, this energy links you more to anything you personally find empowering or satisfying. And, most importantly, puts you in touch with your own playful inner child. Social get-togethers may revolve around speculative interests, leisure, performance or art.
INNOVATIONS
From the 17th Mercury is in a more innovative sector of your Solar chart and there's likely to be increased communications either with or about young ones, lovers or pets. Whatever you are doing, there may be more laughs or distractions along the way. Now you enjoy playing with ideas and speculating, maybe a little wildly, on this or that or the other possibility. Your creative juices are flowing and you are more articulate which may help with beating the drum on something. Trickster energy is stronger and games or pranks may be on your mind, there could be a false alarm or you are the butt of someone else's joke. Also, you could be more romantically expressive or creatively inspired at this time.
From the 22nd there's a brighter, less inward, vibration around. So that could manifest as more opportunities to be in environments with scope for play and enjoyment. Or to join with those out to have a good time. More emphasis is given to children, youngsters or romantic partners for some, and for others, there could be more socializing and maybe more contact with arts/entertainments or the leisure industry. You are more likely to feel the light of appreciation from others or be participating in activities you find fun or personally empowering.
A NEW SENSE OF SELF
Until the 5th Mars is in a more spontaneous, and for some, romantic area, giving you the trigger to be more in the mood to take a chance on love or to speculate in other ways. Mars tends to be hasty, so it's best to sleep on something before making major decisions and don't risk what you can't afford to lose. There could be occasions when you feel at the centre of attention or more physically in demand. Your creative energy, or competitiveness should come to the fore. Whatever is going on, you could feel more in your power, more in touch with your 'child within' but equally, you could be busier because of children or younger ones in your life. Overall this is the time to get active with projects you enjoy and which are rewarding and empowering. Great for the entrepreneurs and 'creatives' amongst you, and you may be more in the mood to invest time and resources on an outside chance.
DEVIL IN THE DETAIL
From the 5th Mars is in a sector which emphasizes the practical side of any bright ideas and health-related matters. Considering how to manage, operate or fix – very practical and usually hands on. You may be more involved with skilled people or bits of kit. So daily duties and methodologies are highlighted and you might have to get your head around the mechanical details. You can get a lot done if you keep up with daily duties, health matters – yours or another's – and running repairs. Collaborations can be productive and achieve success but a co-worker or helper may try your patience. Still, it may be a small price to pay if you get your act together in the process.
MENTAL MUSCLE
Until the 24th Saturn is challenging you to work more consistently and routinely at speaking, writing, media, education, short distance travel. You should be developing communication and people skills – perhaps integrating a new knowledge or dealing more with deadlines or steadily developing your people, writing or speaking skills or being more creative with your self-expression through art. Communications equipment or vehicles be problematic, but be key to your success. It's also likely that you'll be learning that often the 'truth' is no more than a 'perception' or a judgment which is time-bound and therefore finite. In other words it has an expiry date which changes with age and experience.
Virgos born in the last decanate or with 26 degrees onwards rising will feel this energy the most this forecast period.        
ALL THINGS ARE CONNECTED
From the 24th Saturn is challenging you to take responsibility for the dust swept under the rug from the past. Therapeutic work triggers inner change and, externally, a more body-centred approach through healthy practices should help you build better emotional/physical foundations.
Outwardly, you will have to meet family obligations and get along with others in a community or neighbourhood – any of which may be lacking in some way. Anything you have just been tolerating regarding your domestic setup, place on the map or with family or extended family members will now need your attention especially as loose ends from the past may emerge in the present.
Virgos born in the first couple of days or with 0-1 degree rising will feel this energy the most this forecast period.        
A CHAPTER CLOSING
Jupiter is in your 12th house til next August.
In general tying up loose ends from the past will help you grow and, as all things are connected, add to the pool of goodwill for us all no matter how insignificant or difficult it may feel at the time. This is also a good time for developing or finishing off things behind the scenes, doing imaginative or inner work, particularly in collaborations or projects which teach you new things and which are nurturing or healing for you or others.
But this is also the area where you can be your own worst enemy, shooting yourself in the foot because you cannot change old habits, emotional patterns or beliefs. In general, this is your opportunity to heal old wounds and touch base with your spirituality.
Virgos born in the last decanate or with 20-23 degrees rising will feel this energy the most this forecast period.        
During this long transit of Neptune through your opposite sign you may end up being the 'prop' that others lean upon or you may sacrifice your own style or your preferred plan to serve another, and as long as you have separated the needy from the greedy, all will be well if you respect and honour your own wishes too. Stronger boundaries may be needed at times, but you can be the facilitator too and there will be much bubbling up within you as you slowly develop new concepts or come to fresh realizations.
Virgos born in the first decanate or with 4-7 rising will feel the energy the most this month.
Watch Video on Youtube
Virgo
What today looks like:
| | |
| --- | --- |
| Love: | |
| Expression: | |
| Career: | |
| Money: | |
| Feelings: | |
| Spiritual: | |

This horoscope was written by Athie the Owl, DianaGarland.com's new robotic astrologer. She's programmed to automatically generate your daily horoscope, based on the positions of the faster moving planets. Athie is still only young, so please bare with any teething problems. You can help her improve by reporting problems here.
Remember, daily horoscopes should only be taken lightly, and if you want to read Diana's more detailed monthly prediction, you can click here. If you'd like a one-on-one reading from her, click here.
Diana's 2014 Virgo Forecast:
MERCURY RETROGRADES 3 times for approx 3 weeks each in 2014:
First retrograde on 6th-28th February-Aquarius – Pisces.
Second retrograde on 7th June – 1st July – Gemini – Cancer.
Third retrograde on 4th-25th October Libra – Scorpio.
THERE WILL BE 2 SOLAR ECLIPSES IN 2014:
The first Solar eclipse of the year occurs on April 29th in your Solar 9th house
Make a fresh start through travel or plunging into a new environment which can teach you alot.
The second Solar eclipse of the year occurs on October 23rd in your Solar 3rd house
Improve yourself through education, communications, social life and creative self-expression.
THE CARDINAL GRAND CROSS in April/May and Nov/Dec when Uranus/Pluto are closest will manifest important events which trigger yet another moment of choice as the mass consciousness shifts from the Piscean to the Aquarian Age.
Also, Venus and Mars will be in long transits beginning late in the year………
Venus is in Capricorn from November 5th 2013 – March 6th 2014 which is good news for you Virgo as the potential abundance of Venus will be gracing an area related to creative enterprises. Relations with youngsters, animals and romantic partners will also warm up. It may also bring ease and flow into artistic projects or speculative ventures or something you do simply because you enjoy it and gives you the chance to hang-out in a more fun way with others.
Mars entered Libra, on December 8th 2013 to stay until July 25th 2014. An extraordinarily long transit dynamically activating your money and property sector. Physical effort may be expended getting things as you want them in this area and physical stamina may be needed related to basic stuff. Maybe you are putting more effort into acquiring or shifting physical objects, building, making practical improvements or balancing the books. Competitive buying and selling may be a feature of this period. This position of Mars may stimulate your urge to create an environment for yourself or others or helps with health and fitness. On another level this would be an optimum time for you to develop your inborn gifts and talents into more marketable skills. Or to cultivate something you know could be of value to others, and which they will appreciate – which will be rewarding for you.
Jupiter is in Cancer until July 16, 2014 when it enters Leo.
Expansion will be via new associations and friendships, or a collective with certain interests in common through which you can learn and grow. Kindred spirits or those with a common cause will expand your world over this phase.
Your work schedule or personal social agenda is likely to be bulging at the seams at certain points and you'll have to be careful not to overestimate or underestimate another's capabilities or intentions.
This is a very progressive area so the internet may be involved or something techno or at the leading edge in another way. Prepare to be amazed and inspired by innovative ideas or new equipment and inventions.
New associations and teaming up with others will be pivotal to your being able to move towards a long cherished goal. This energy could draw a teacher towards you, someone to guide or advise or someone you can consult for their expertise or refreshing take on things. Equally, it may be yourself who helps others move forward with new knowledge.
When Jupiter moves into Leo in July a more introspective period begins. This is a good time for developing things behind the scenes, imaginative or spiritual work, particularly in collaborations and projects which teach you new things.
But this is also the area where you can be your own worst enemy, shooting yourself in the foot because you fall back into old habits, emotional patterns or beliefs. Letting go and forgiving will help you grow and add to the pool of goodwill for us all no matter how insignificant or difficult it may feel at the time.
All natives of Virgo will feel the influence of Jupiter over the year but before mid-year will be more favourable.
From Oct 6th 2012 Saturn began a 2 and a half year transit of challenging you to work more diligently at communications, media, education, short distance travel. You should be developing speaking or writing skills and perhaps integrating a new understanding of language or a system of thinking or getting your head around communications equipment. Developing these skills will be like chipping away at a sculpture, so be consistent and patient. You'll be learning that certain 'perceptions' aren't necessarily based in fact and may not even be true. As you slowly get to the bottom of how much in your experience is perception and how much is 'truth', you may realize you need to make some changes to your own habitual ways of communicating or viewing the world. Saturn leaves here on Xmas Eve. Virgos born 7th Sept or from 15 degrees Virgo rising will feel this vibration the most.
Uranus, will be working from Aries for about 7 years and gradually will be revolutionizing the way your joint finances work. It will bring change and sometimes destabilization into the area of joint resources and could affect your basic material security. However, if you have been struggling in this area, the tendency of Uranus to reverse the order of things may turn the cards in your favour. This transit could also mean that someone significant could leave your life and destabilize your emotions. Just remember to stay open to something (or someone) you thought could never happen, happening. It could be a revolution in your thinking related to your joint material situation and deeper feelings. This energy also favours new technology, renewable energy, or other areas you might term 'alien' in a mystical or psychological sense. Virgos born 31st Aug-10th Sept or with between 8-17 degrees rising will feel this vibration the most.
For many years, Neptune is transiting through your area of close relationships – personal or professional. Neptune brings a more supportive, empathic or psychic flavour to all types of one-to-one relationships. You may find yourself relied upon by someone who needs caring for. This is not the best transit for business type alliances as things may not be as good as they are cracked up to be. In personal relationships signals tend to get crossed, so, just take more time to make sure things are clear between you and avoid putting others on a pedestal or giving away your power because of your 'blind' faith. Hopefully, each side should be seeing each other as you really are with no frills attached. Now is the time to balance your high ideals and fantasies with the reality of what's going on in the love department or within a professional relationship. So, avoid over-romanticizing partners or ignoring the small print in a contract during this period.
Virgos born from the 26th-31st August or with 3-8 degrees Virgo rising will feel this energy most in 2014.
The life-changing force of Pluto, in Capricorn, since 2008, is in a brilliant angle to your Sun sign and means regeneration from deep levels through recreational activities or speculative enterprises. You may become deeply involved in artistic or recreational activities which have the potential to influence many. You may strive to get more creative or artistic control in an area which allows you to shine in your own special and unique way.
Regarding children or young people this could be a powerful influence and life-changing. There will at times, be a radical letting go of old scenarios which could ultimately be empowering. This is the energy of rebirth affecting your choices in all kinds of relationships which may feel quite compelling and you could discover a deep soul connection with someone. Conversely, romantic connections could be intense and lead to a new beginning – one way or another.
Virgos born 2nd-7th September or with 10-14 degrees of Virgo rising will feel this energy most this year.
https://www.youtube.com/watch?v=mYLE5k2AZ98
Watch Video on Youtube