Virgo Horsocope for August 2015 and Today
Monthly Horoscope for August 2015
-
Permalink

Diana's Monthly Virgo Forecast for August 2015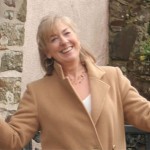 FEED THE SOUL
Until the 23rd the Solar energies could manifest as a pull towards things going on behind the scenes or in your private life – perhaps to do with the past or perhaps it's a work in progress. You'll probably have to put aside personal desires and become more aware of another's needs or requirements, even when you are not in the mood. Others may not fully realize how much you are dealing with as the Sun is in a karmic house during this phase. But this is no time to cling to ego, as, if you do, you may feel let down.
Until the 8th Mercury is working from deeper levels and your mind tends to become introspective and more open to emotional or subtle energies. You may be a little preoccupied, by things going on in the background of your life, and you could find yourself zoning out or just feeling mentally at 6's and 7's as things may be a little up-in-the-air.  Zoning out isn't necessarily a bad thing and, at this time, you can do your best thinking in a restful, nurturing environment or in a private bubble with others. Imagination and intuition are working well. Also a good time for healing, spiritual or imaginative activities, so, listen to your inner guidance, hold the vision of how you want it to be, and plan to move beyond what is now getting in the way of your happiness and wellbeing.
MEETING AND GREETING
8th-28th Mercury is in your sign putting you more in the stream of information exchange and mixing with others. A time to put those people skills to work as you outline intentions or ideas more clearly and accurately to others.  There may be more paperwork or other things to get your head around and mental processes may be accelerated. Communications equipment, vehicles, travel or transport might also be on your mind. At times there may be so much coming at you that you feel a bit scattered so engineer quiet spaces for yourself whenever you can.
PRIORITIZING
From the 28th conversations tend to have a more practical slant. Discussions may revolve around material matters, or basic physical needs and you may be looking into how to improve things and get it all working in a satisfactory way. Thinking will revolve around essential needs and gathering information about whatever would be best for yourself or others in practical ways. Plans may focus upon useful resources or practical ways of achieving this or that result. Buying/selling, renting/leasing may also be on your mind at this time. And stuff! What is of most value to you and how can you use your natural abilities in a more rewarding or lucrative manner.
FEED THE SOUL , HEAL THE BODY
Apart from July 19th-August 1st, Venus is transiting a more background area of your Solar chart. You'll tend to keep your feelings to yourself and may be feeling uncertain about a relationship, finances or a property. You could be mulling over the past and finding emotions getting in the way of the present.  Others can be oblivious to what's going on for you as you take a step back, touch base and, with Venus's knack of finding the balance, you gently iron out any inner turbulence or physical imbalance. This long transit means you are likely to feel supported by others within a closed circle or other special environment. A good idea would be to immerse yourself in nurturing pursuits which feed your soul whenever you can.
MOVING FORWARDS
Until the 9th Mars is transiting a very future-orientated and sociable area of your Solar chart. You will tend to be the initiator with projects or you have a lot on your plate because of a group with interests or aims in common. Mars can be a bit pushy, so, on the flip side, there may be tensions between you and a friend or associate.  Due to certain others, life becomes more demanding or annoying and you may have to be on the ball, competitive and decisive. Just avoid being hasty and don't allow others to tire you out or push you into something you don't want. This is a more progressive phase when things which have been shelved, sometimes for a long time, can start to move forwards again. Can be technology orientated so things like the internet and the paraphernalia that goes with it could be emphasized.
Time to get the ball rolling?
SERVING THE COMMON GOOD
From the 9th Mars is in a more inward and private area suggesting things could be busier behind the scenes or in a separate bubble with others. This is a dynamic energy and so you may be making yourself available for something bigger than you are, or just carrying out routine check-ups or following healthy practices. But that's alright for this is a karmic house which is about selflessness. This is a time for nurture, healing and support either through you or for you.
This Mars transit will encourage a more self-reflective mood where you will be mulling things over whilst in the midst of other activities. Mars here can dip the vitality and you may be feeling somewhat downbeat and talk yourself out of something which could ultimately be good.
This Mars transit will also stimulate the unconscious and your imagination as well as your ability to manifest what you want and shape things from backstage. You may feel happier if you take more time out for yourself to nurture or heal and it's advisable to work alone whenever you can. Emotions and some frustrations may be nearer the surface and knee jerk reactions are more likely so this is something you may catch yourself doing. Those who take this onboard may just avoid falling down those old emotional holes in the road.
Because your energies are turned inwards, you are more easily affected by outside influences and can get sucked into other people's stuff, their moods and opinions, so just be more self-protective at this time. Pay attention to dreams, visions, omens and coincidences. Mars here will also underpin practices like yoga, meditation, clairvoyance or healing, or indeed anything which takes you out of yourself so you sustain the energy and enthusiasm you need to be of service where necessary.
From the 23rd is a powerful time for you with the Sun in your sign. A good time for taking stock and reviewing the dance of life over the past year and thinking about the future. In general, the way should be clearer to improve things for yourself personally and definitely to be more 'self' centred, doing whatever is most supportive of yourself physically, mentally and spiritually. Also to give more time and energy to aims and ambitions close to your heart and feel the empowerment that brings.  
MENTAL DISCIPLINE
Saturn, returned to her previous position and will be challenging you to work more consistently and routinely at speaking, writing, media, education, short distance travel. You will not be feeling so stuck in the past or nostalgic for the 'good old days' until October. You should be developing communication and people skills – perhaps integrating a new knowledge or dealing more with deadlines or steadily growing your data-base. Maybe you are developing your people, writing or speaking skills or being more creative with your self-expression through art. Communications equipment or vehicles might pose problems at times. Any of the before-mentioned areas may be key to your success over the long-term. It's also likely that you'll be learning that often the 'truth' is no more than a 'perception' or a judgment which is time-bound and therefore finite. In other words it has an expiry date which changes with age and experience.   Virgos born 20th-23rd September or with from 27degrees rising will feel this energy the most this forecast period.     
A CHAPTER CLOSING
Until the 11th Jupiter is in your 12th house. So, In general tying up loose ends from the past will help you grow and, as all things are connected, add to the pool of knowledge and goodwill for us all no matter how insignificant or difficult it may feel at the time. This is also a good time for developing or finishing off things behind the scenes, doing imaginative or inner work, particularly in collaborations or projects which teach you new things and which are nurturing or healing for you or others.
But this is also the area where you can be your own worst enemy, shooting yourself in the foot because you cannot change old habits, emotional patterns or beliefs. In general, this is your opportunity to heal old wounds and touch base with your spirituality.
PAINTING WITH A BROADER BRUSH
From the 11th Jupiter comes into your sign for about 12 months. This means it's time for a real growth spurt in your life and things could be taking off in (several) new directions and it will be up to you to be guided by what feels right to you. You will discover much through those from different backgrounds or belief systems, about their ways of seeing things, so, quite a learning curve there but in other areas too. More travel, foreign cultures or higher education could be part of the picture. Just try to avoid trusting to luck or overlooking important details and expanding too far too fast. This is your opportunity to think bigger and reach for the golden ring on the merry-go-round of life.   
Early Virgos or Virgo rising or those born from 20th September or with from 27 degrees rising will feel this energy the most this forecast period.    
During this long transit of Neptune through your opposite sign you may end up being the 'prop' that others lean upon or you may sacrifice your own style or your preferred plan to serve another, and as long as you have separated the needy from the greedy, all will be well as you integrate more levels of yourself. But remember to respect and honour your own wishes too. Stronger boundaries may be needed at times, but you can be the facilitator too and there will be much bubbling up within you as you slowly develop new concepts or come to fresh realizations. Careful you don't get a distorted view of someone's worth – either way.Virgos born 31st Aug-3rd Sept or with 8-11 degrees rising will feel the energy the most this month.
Watch Video on Youtube
Virgo
What today looks like:
| | |
| --- | --- |
| Love: | |
| Expression: | |
| Career: | |
| Money: | |
| Feelings: | |
| Spiritual: | |
Starting today, and concluding on Monday, the Moon is struggling with Mercury. Our Moon sitting in the sign of Pisces might mean a contemplative, ethereal need in your area of agreements, one-on-one relationships, and partners. It might be tricky to make a financial agreement, or cultivate a partnership, while this contradictory, trying connection continues.
Elsewhere: beginning today, and concluding on Tuesday, our Moon is moving through Aries. For you, Virgo, this means three days where taboos, sex, and close relationships are fostered, and more familiar in your life. The Moon, when in Aries, provides a desire which is assertive, and energetic.
Also today: continuing today, and concluding on the 22nd, our Sun is moving through Virgo. For you, Virgoans, this means about three weeks where your general outlook, and appearance are highlighted, and brought to the front. The Sun, when in the sign of Virgo, provides an agenda which is detail-oriented, and careful.
Also On This Day:
Mars continues transiting Leo until the 24th.
Saturn begins a trine aspect with our Moon today, which concludes on Monday.
The planet Mercury carries on transiting Libra until the 1st of November.

This horoscope was written by Athie the Owl, DianaGarland.com's new robotic astrologer. She's programmed to automatically generate your daily horoscope, based on the positions of the faster moving planets. Athie is still only young, so please bare with any teething problems. You can help her improve by reporting problems here.
Remember, daily horoscopes should only be taken lightly, and if you want to read Diana's more detailed monthly prediction, you can click here. If you'd like a one-on-one reading from her, click here.
Diana's 2015 Virgo Forecast:
MERCURY RETROGRADES 3 times for approx 3 weeks each in 2015:
First retrograde on Jan 21st – February 11th – Aquarius 17-1 degrees
Second retrograde on 18th May – 11th June – Gemini 13-4 degrees
Third retrograde on 17th Sept – 9th October – Libra 15-0 degrees
THERE WILL BE 2 SOLAR ECLIPSES IN 2015:
The first Solar eclipse of the year occurs on March 20th in your 7th/8th house.
This eclipse covering the next 6 months, could trigger the Mercury/Neptune vibe in early Pisces. Just make sure you don't get the wrong end of the stick because a communication was unclear or you confuse someone with your own lack of clarity.
Time to begin new things through connection with others in close relationship both materially and emotionally.
The second Solar eclipse of the year occurs on Sept 13th in your solar 1st house
Time for a self-improvement program. Make a start on tackling what is of highest priority for yourself personally.
Venus will be in a long transit from mid-year…
Venus will be in Leo from June 6th – Oct 9th 2015
Feelings may be kept under wraps or relationships tend to be within a private little bubble. There could be more going on emotionally than you are ready to admit to others. A 'worthy cause' may be one of the ways Venus is showing herself in this part of your solar chart. Your intellect is your dominant function, so you may reason that the way a certain relationship is going is all for the best, or fated to be like this or like that, or whatever. What it amounts to is a time when you hesitate to reach out freely in relationships and there may be something unresolved within your own psychology that needs attention before you do. However, if you have your intention firmly fixed on the highest good in a selfless way, your rewards will be great. A wonderful time for escaping to a beautiful place and to immerse yourself in nurturing activities which feed your soul.
Jupiter moved into Leo in July 2015 suggesting this will be a time to develop something behind the scenes, imaginative or spiritual work, particularly in collaborations and projects which teach you new things.
But this is also the area where you can be your own worst enemy, shooting yourself in the foot because you fall back into old habits, emotional patterns or beliefs. Letting go and forgiving will help you grow and add to the pool of goodwill for us all no matter how insignificant or difficult it may feel at the time.
All natives of Virgo will feel the influence of Jupiter over the year but before after mid-year will be more favourable.
Jupiter moves out of Leo and into Virgo on August 11th signalling the beginning of a real growth spurt in your life when your mind will be opening to fields of interest which teach you new things. Travel, foreign cultures or higher education could be part of the picture. You'll be entertaining new possibilities, looking to the distant horizons and thinking bigger. The expansive, benevolent influence of Jupiter will encourage a new understanding and could plunge you into unfamiliar scenarios where you learn a great deal. A good time to launch into new projects or a fresh enterprise. Also a time to look into legal matters in a major or minor way.
Virgos born up to mid September or with until 24 degrees rising will feel the energy the most over the forecast period.
Venus is in Leo from June 6th- Oct 9th and during that transit there will be a happy collaboration with Jupiter sign between 25th June – July 7th, indicating potential success in a material, financial sense. You can get yourself a bargain or acquire something of great value to you.
Saturn transited into Sagittarius at the root of your chart on Xmas Eve beginning a 2 and a half year cycle of having to work harder at family relationships and finding it more challenging getting along with others in a community or neighbourhood. Anything you have just been tolerating regarding your domestic setup, place on the map or with family members will now need your attention especially as the past may emerge in the present. Maybe you feel a lack regarding these areas.
Otherwise, you may be stuck in the past, have baggage which is restricting or have other commitments which feel burdensome. Effort may be needed to manage things at home, as you build a new or improved place for yourself in the world. The up side is that you can feel hugely satisfied with what you achieve and how you have matured emotionally.
Virgos born up to 4th September or with until 13 degrees rising will feel the energy the most.
Saturn returns to Scorpio between June 14th-Sept 17th. Continuing to demand you work more diligently at communications, media, education, short distance travel. You should be developing speaking or writing skills in a consistent manner and perhaps integrate a new understanding of language or a system of thinking. You may find communications equipment is challenging or a getting something off your chest takes longer than planned. Developing these skills will be like chipping away at a sculpture, so be consistent and patient. You'll be learning that certain 'perceptions' aren't necessarily based in fact and may not even be true. As you slowly get to the bottom of how much in your experience is perception and how much is 'truth', you may realize you need to make some changes to your own habitual ways of communicating or viewing the world. Saturn leaves here on Xmas Eve. Virgos born from the 17th Sept or with from 27 degrees Virgo rising will feel this vibration the most.
Uranus, will be working from Aries for about 7 years and gradually will be revolutionizing the way your joint finances work. It will bring change and sometimes destabilization into the area of joint resources and could affect your basic material security. However, if you have been struggling in this area, the tendency of Uranus to reverse the order of things may turn the cards in your favour. This transit could also mean that someone significant could leave your life and destabilize you emotionally. Just remember to stay open to something (or someone) you thought could never happen, happening. It could be a revolution in your thinking related to your deeper feelings and material situation. This energy also favours new technology, renewable energy, or other areas you might term 'alien' in a mystical or psychological sense where there may be revelations. Virgos born 3rd-14th Sept or with between 11-21 degrees rising will feel this vibration the most.
For many years, Neptune is transiting through your area of close relationships – personal or professional. Neptune brings a more supportive, empathic or psychic flavour to all types of one-to-one relationships. You may find yourself relied upon by someone who needs caring for. This is not the best transit for business type alliances as things may not be as good as they are cracked up to be. In personal relationships signals tend to get crossed, so, just take more time to make sure things are clear between you and avoid putting others on a pedestal or giving away your power because of your 'blind' faith. Hopefully, each side should be seeing each other as you really are with no frills attached. Now is the time to balance your high ideals and fantasies with the reality of what's going on in the love department or within a professional relationship. So, avoid over-romanticizing partners or ignoring the small print in a contract during this period.
Virgos born from the 27th August-3rd September or with 4-11 degrees Virgo rising will feel this energy most in 2015.
The life-changing force of Pluto, in Capricorn, since 2008, is in a brilliant angle to your Sun sign and means regeneration from deep levels through recreational activities or speculative enterprises. You may become deeply involved in artistic or recreational activities which have the potential to influence many. You may strive to get more creative or artistic control in an area which allows you to shine in your own special and unique way.
Regarding children or young people this could be a powerful influence and life-changing. There will at times, be a radical letting go of old scenarios which could ultimately be empowering. This is the energy of rebirth affecting your choices in all kinds of relationships which may feel quite compelling and you could discover a deep soul connection with someone. Conversely, romantic connections could be intense and lead to a new beginning – one way or another.
Virgos born 3rd-9th September or with 11-16 degrees of Virgo rising will feel this energy most this year.
Watch Video on Youtube